While though it might not be the first largest state, driving through Texas can sure feel like it. The Lone Star State spans 790 miles in length and 660 miles in width at its most distant points and driving across the state can take an entire 12-hour day. With its ginormous size, Texas presents endless possibilities for adventure, potential road trips, and boasts almost 90 state parks.
Whether you are looking for a weekend getaway in one of the most popular Texas cities, a day trip to a state park, or have all the time in the world to explore the Lone Star State, you can bet your boots that there is a Texas road trip stop for you.
25 Iconic Stops for Your Texas Road Trip
1. The Hill Country
Nestled in central Texas, the famed Texas Hill Country is the land of wildflowers, hiking trails, scenic drives, spring-fed rivers, and picturesque small towns with delicious food and rich history.
2. Fredericksburg
With a popular live music scene, world-class wineries, and strong German roots, it is no wonder that Fredericksburg is one of the most visited small towns in the Texas Hill Country. The city is known as the heart of Texas wine country and there are more than 50 wineries and tasting rooms in the area.
3. Hamilton Pool Preserve
An incredible sight to behold, Hamilton Pool was created into a nature preserve in 1990. The park features hiking trails that lead to the Pedernales River as well as a 50-foot waterfall that cascades over limestone slabs into a steep canyon where Hamilton Creek is found. No matter the time of year, you will not regret making a visit to this Texas wonder.
4. San Marcos
Located 30 miles south of Austin, this charming town is home to Texas State University, beautiful spring-fed rivers, and the largest outlet shopping center in the United States. Take a glass-bottom boat tour, visit during the annual Mermaid March, or try a craft beer at one of the local breweries.
5. New Braunfels
New Braunfels is situated just 20 minutes south of San Marcos and is home to the world-famous Schlitterbahn Waterpark. Take a float down among the Cypress Trees on the refreshing Comal River or try your luck fishing in the Guadalupe River. Catch some live music at the Whitewater Amphitheater or play a round of golf at the Landa Park Golf Course.
6. Enchanted Rock State Natural Area
Featuring a massive pink granite dome that has been around for thousands of years, Enchanted Rock is a great option for a day trip in the Texas Hill Country. Hike to the top and see soaring views of rolling hills or test your skills rock climbing.
7. Big Bend National Park
Nestled near the Rio Grande River next to the Texas/Mexico border in West Texas, Big Bend National Park is the state's largest national park. This park presents a wide range of geological wonders and climates vary from desert land to soaring canyons to mountainous magic. Schedule a horseback ride, take a long hike, or spend a few days camping in this enchanting area.
8. Terlingua
Just minutes from Big Bend National Park, Terlingua is a secret ghost town that is perfect for the adventurous thrill-seeker. Complete with roadside attractions, haunted tours, and local businesses only, Terlingua is a must-see if you are driving through West Texas.
9. El Paso
You can find the great city of El Paso on the western tip of the Lone Star State bordering Ciudad Juárez, Mexico. Enjoy authentic Mexican cuisine, visit the El Paso Museum of Art, or take in the views from Franklin Mountains State Park.
10. Marfa
No trip to West Texas is complete without a visit to the historic town of Marfa. Noted as a cultural hub for art, eccentrics, and weekend getaways, Marfa has a bit of it all. Visit the internationally known Chinati Foundation, stay at the Instagram-worthy El Cosmico, and walk around the historic town center.
11. McDonald Observatory
The McDonald Observatory is a branch of The University of Texas at Austin's Astronomy Department and resides in a certified dark sky region. Take a guided tour or visit during one of the special night star-viewing parties.
RELATED: The Best Scenic Drives on Texas Highways, Ranked
12. Corpus Christi
One of the primary hubs of the Gulf Coast, Corpus Christi offers something for everyone — surfing, boating, shopping, fishing, and hiking.
13. Galveston
Another Gulf Coast favorite, Galveston is less than an hour from the bustling Houston city center. Make a trip to Galveston Island State Park, go on a deep-sea fishing trip, or simply enjoy the sand and sun from the shore.
14. South Padre Island
The southernmost Texas beach on the Gulf of Mexico, South Padre provides 34 miles of white sand beaches and clear blue waters. This barrier island is the only tropical island in Texas and boasts over 300 days of sunshine a year.
15. San Antonio
When taking a road trip through Texas, San Antonio is a historic city you cannot miss. Plan a visit to The Alamo and enjoy a stroll alongside the famed riverwalk alongside the banks of the San Antonio River.
16. Dallas
There is a chance you've seen the famous spinning Reunion Tower in pictures of Dallas' skyline or watched the Dallas Cowboys playing on TV. Dallas offers a wide variety of attractions for all ages, including the Perot Museum of Nature and Science and iconic neighborhoods such as The Bishops Art District and Deep Ellum.
17. Fort Worth
If you make it to Dallas, the short drive to Fort Worth is definitely worth your time. Travelers are attracted to Fort Worth for its historical prowess and to see with their own eyes "where the West begins." Head to the stockyards to experience a unique peek into this Texas city.
18. Houston
Home to NASA, the Space Center, and the inspiration for the famous slogan "Houston, we have a problem," Houston also features an international culinary scene and a thriving art community.
19. Waco
If you are a fan of HGTV's Fixer Upper, a road trip to Waco, Texas, is in order. Chip and Joanna Gaines have created quite the draw in this small Texas town. Dine at their farm-to-table restaurant Magnolia Table and visit the coveted Silos for some shopping and a stroll around the gardens.
20. Amarillo
It is not every day you are driving through the Texas panhandle, but if you find yourself there, a stop at Cadillac Ranch is highly encouraged. This roadside attraction is located alongside Route 66 just west of Amarillo.
21. Austin, Texas
Whether you have visited the state's capital city or not, there is a good chance you have heard of this iconic city and possibly wanted to make a visit there yourself. While most of Texas is seen as gun-toting, horse-riding cowboys and cowgirls, Austin is the eccentric hippie child who went on a spirit quest to find themselves. "The Live Music Capital of the World" is a city full of active, healthy, progressive thinkers who love live music, good food, and sunshine, and no Texas road trip is complete without a stop here.
22. Tacos & BBQ
If there is one thing Austin knows how to do (okay, there are many), it's tacos. Specifically, breakfast tacos. You could literally spend an entire week trying to find the best breakfast taco in the city. You also need to try some of the city's famous Tex-Mex, the Texan take on Mexican food.
Texas is hailed for its incredible barbecue, especially its brisket. From the world-known Franklin's Barbecue to the Saltlick to Black's Barbecue, the capital city has it all when it comes to smoked meats.
23. Live Music
Unofficially dubbed "the Live Music Capital of the World," Austin is a melting pot for musical creatives. Be sure to catch a show at one of the iconic venues around town.
24. McKinney Falls State Park
This state park sits only 13 miles from the Austin city center and presents a natural mecca with waterfalls, hiking, camping, and interesting Texas history. Check out our full profile on this 641-acre state park here.
25. Zilker Park
Zilker Park is a gorgeous city park situated next to the Colorado River just minutes from downtown Austin. It is home to frisbee golf, the busiest dog park in the city, and the unbeatable Austin City Limits Music Festival.
That's a wrap! We hope you enjoyed reading about the 25 cities, state parks, and attractions to see on your next Texas road trip. Whatever corner of the second largest state you happen to be in, we guarantee there is something grand to see. How does that saying go? Everything is better in Texas.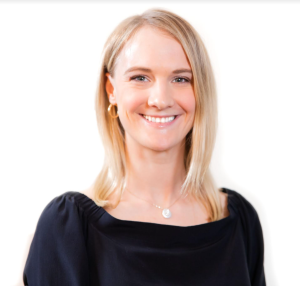 An avid adventurer and lover of all things outdoors and travel, Sydney Paschall has explored and discovered as many beautiful places as she can, with extra time spent in Oregon, Colorado, and driving up and down the west coast. Now based in Austin, Sydney focuses her time on writing, social justice and activism, living more mindfully, and staying active to optimize the mind, body, and soul. Instagram: @_sydshine
Have you visited any of these Texas road trip stops? Share your story on the Wide Open Roads Facebook!
Editor's note: This article was originally published on March 2, 2021.
Enjoy the outdoors?
Sign up for daily stories delivered straight to your inbox.