Do you carry this gear with you when shed hunting? You definitely should.
Shed hunting is fun-filled, needle-in-a-haystack kind of pastime that truly is as addictive as they come. Logging mile after mile, feverishly searching for the white of tines, is a yearly passion for many outdoor folk once antlers begin dropping come winter.
There is plenty of information out there on where to look for antlers. But are you aware of some key items to bring that are guaranteed to help out with your hunt? Here's a rundown for you:
1. Lightweight Backpack
A lightweight pack serves many purposes on a shed hunt. It is useful for carrying snacks and water, extra clothes, a camera, safety equipment, and various odds and ends. They are also ideal for strapping any sheds you might find for easy and hands-free carrying. My backpack is a trusty partner on each of my hunts, and has served it's purpose well over the years. Choose one that is lightweight, has an assortment of pockets, and wide padded shoulder straps.
2. Zip Ties
An inexpensive and handy item to always carry with you, zip ties are used to securely attach all found sheds to your backpack when out hunting. This will ensure a hands-free day, which is especially useful when multiple antlers are found. A quick snip with scissors upon arriving home and your new treasures are ready for display.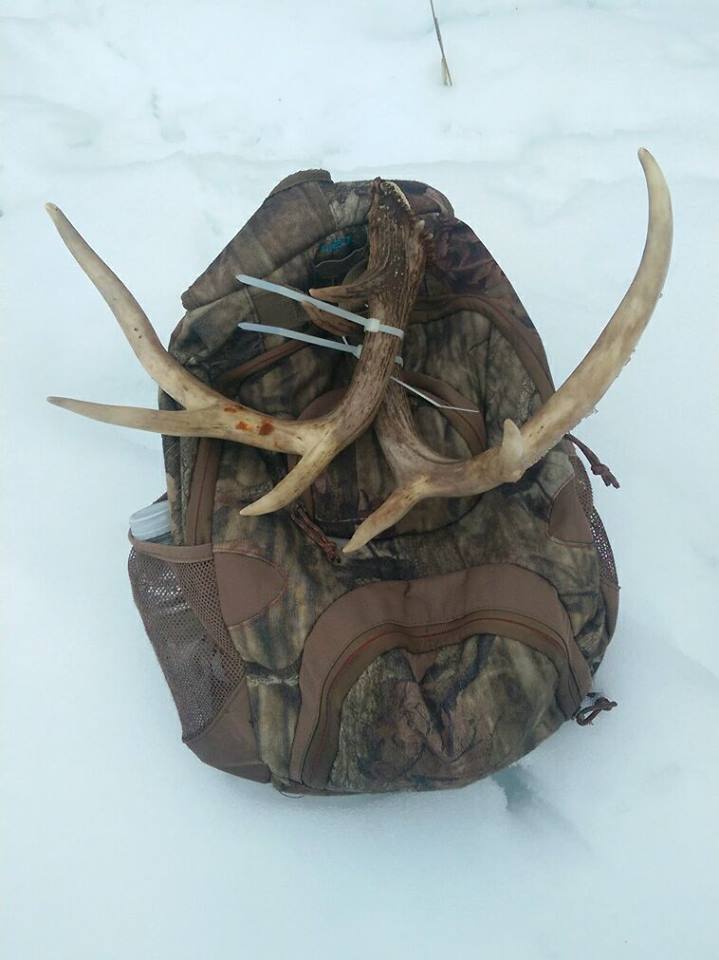 3. GPS Tracking App.
A cell phone GPS tracking app. can not only help if you find yourself lost, but can also be a key tool for finding more sheds. I have the Map My Hike app. downloaded to my phone, which is free, and offers a variety of useful features. The one that gets the most use is the real time tracking, which accurately details my walking routes - as well as records them. When working an expansive field, I will utilize this feature to work the area in a grid pattern, ensuring no ground is left untrodden.
4. Binoculars
A good pair of high-quality binoculars should always be part of your shed hunting kit. Scanning fields quickly and easily is a breeze with a trusty pair of binoculars, and they certainly come in useful for identifying 'something' white from a considerable distance away. The deadhead below was only discovered after I decided to scan a far off swamp area last fall while making my way back to the truck. I owe this sweet find to my 'glass eyes.'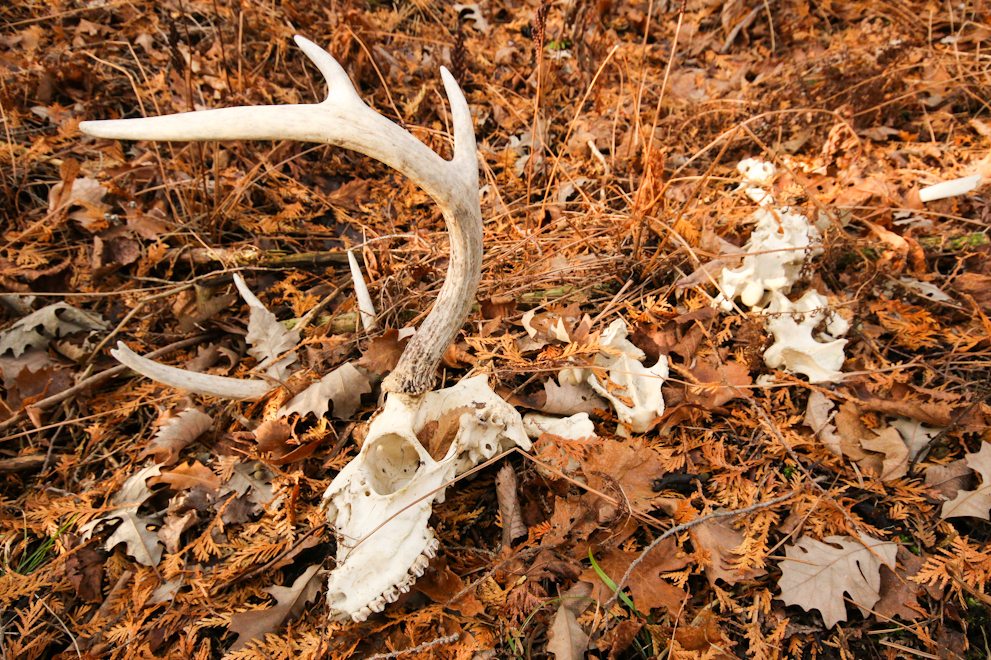 5. Trail Camera
I included trail camera in this list, and although I don't physically carry them out on each hunt, I do have them set up in a few of the locations I search. I religiously check them each outing, gathering intel on the bucks in the area and if antlers have begun to drop. If you're not utilizing trail cameras with your shed hunting, you're definitely missing out.
Ensure you pack these key items when heading out on your shed hunting adventures this seasons. Antlers are dropping - and the fun is just getting started!
Images Courtesy of Justin Hoffman.
https://rumble.com/embed/u7gve.v3to3h/
NEXT: TENNESSEE BUCK TO BE CERTIFIED NEW WORLD RECORD WHITETAIL