Arnold Schwarzenegger, aka the Governator, is widely known for being a huge fan of the Humvee, which later became the Hummer H1, but as a Californian and former politician, clean vehicles are extremely important.
Not wanting to give up his beloved military-grade SUV, the Austrian-born actor recently tasked Austria's Kreisel Electric with converting his Hummer H1 into an electric vehicle.
https://www.youtube.com/watch?v=PsNHn_Ri4Hs
During the fuel and economy crisis from about 10 years ago, the Hummer brand became the poster child for inefficiency, but Schwarzenegger's electric Hummer H1 proves that anything is possible.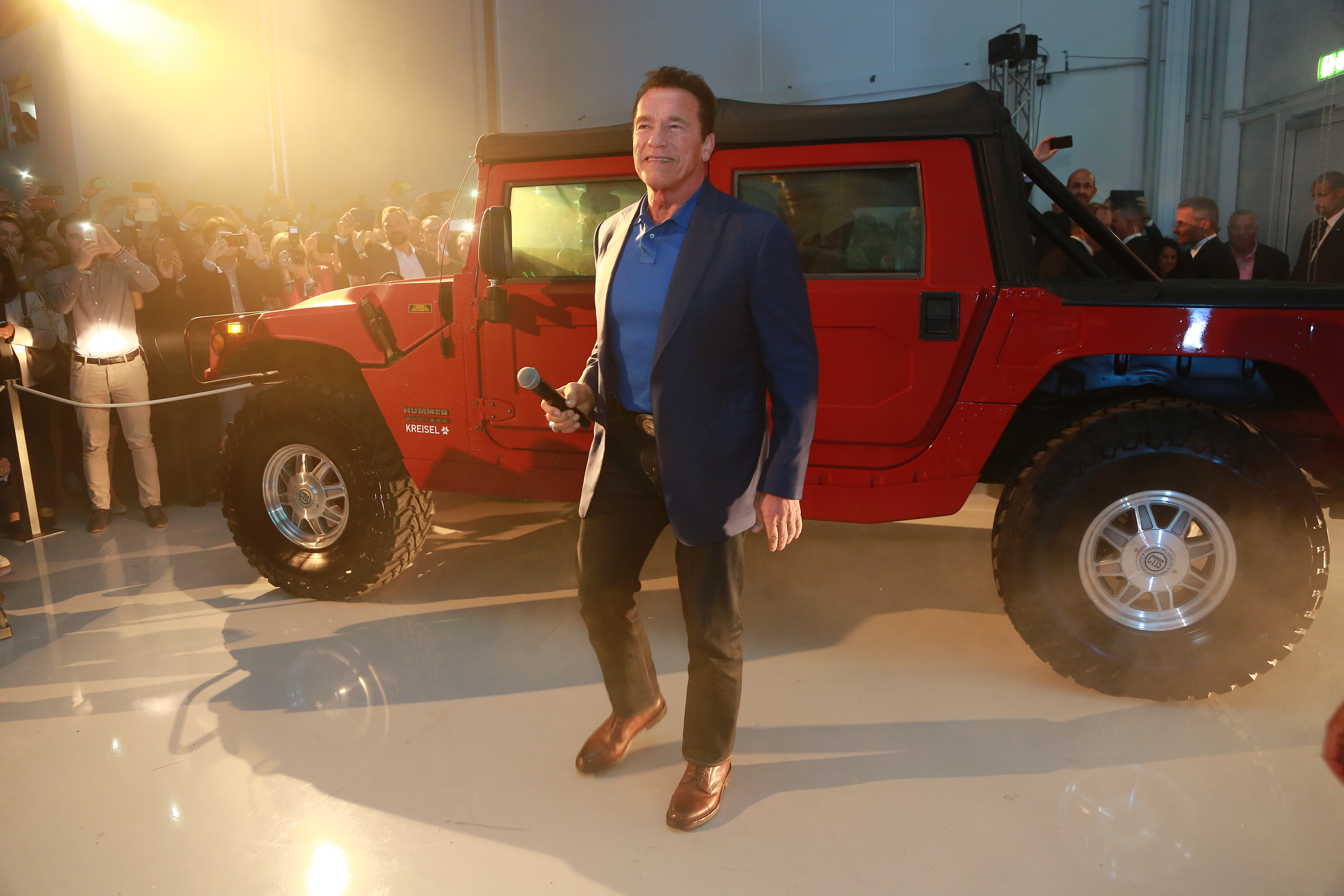 Development and conversion of this mammoth SUV took just two months with the Hummer's diesel powertrain being swapped out for a 100-kWh battery and two electric motors (one in the front and one in the rear).
Power output of the electric Hummer H1 is rated at 483 horsepower, and this mammoth SUV has a driving range of 186 miles, which is better than most electric vehicles currently on the market.
The electric version of the Hummer is still relatively limited in speed (75 mph top speed), while the 7,275 pounds is actually hundreds of pounds lighter than the production version of the H1.
Kreisel Electric says that it has no plans to mass produce electric vehicles, but it did recently open a 75,000-square-foot development and manufacturing facility for "small-batch production."
The company already builds electric versions of the Mercedes-Benz G-Class SUV (yes, Schwarzenegger own one of these, too), and it says that other products include passenger vehicles, utility vehicles, buses, boats and even airplanes.
NEXT: MERCEDES-BENZ ZETROS 6?—6: A LUXURY SURVIVAL FORTRESS ON WHEELS
WATCH
Enjoy the outdoors?
Sign up for daily stories delivered straight to your inbox.