The burly Mercedes-Benz Zetros 6x6 Expedition Vehicle isn't your average mobile home...it's more like a mobile penthouse.
This monster expedition vehicle is the brainchild of two wealthy Mongolian business buddies who are both hunters. They wanted an expedition vehicle that was tough enough to conquer Mongolia's terrain, and luxurious enough to feel like a mobile penthouse. This was what Mercedes-Benz came up with for them.
Where the Mercedes-Benz Zetros 6x6 Expedition Vehicle really shines is in its interior. There's a bedroom, bathroom with marble flooring and underfloor heating, a fully-equipped kitchen, with sleek wood paneling in each cabin. A diesel generator powers a built-in SAT receiver with a self-aligning SAT dish, a wireless router, and a 46-inch flat screen. The interior also includes a gun safe.
Read More: 5 Survival and Expedition Vehicles We'd Trade Our Mother-in-Laws For (Sorry, Karen!)
The Mercedes-Benz Zetros 6x6 is available with two transmissions: a standard nine-speed with a gear crawler or a six-speed automatic. The vehicle's low-ratio gearing and differential locks provide stability during steep descents on rough terrain.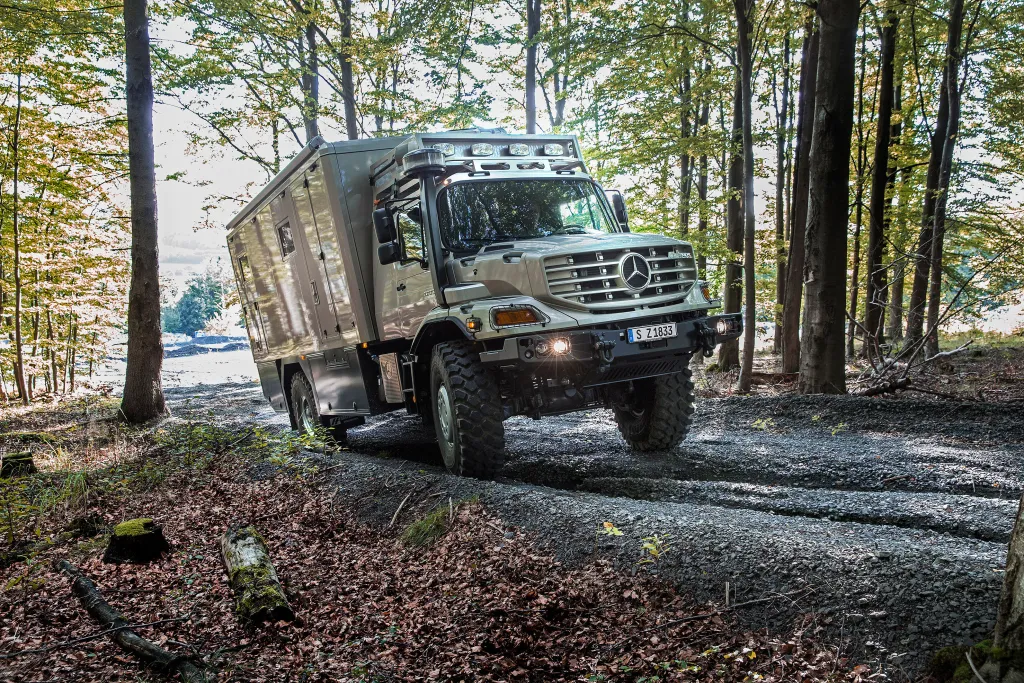 All in all, this is one seriously powerful expedition vehicle. It's definitely made for hunters with opulent tastes. Mercedes hasn't disclosed the price for the Zetros, but you can bet it costs a pretty penny.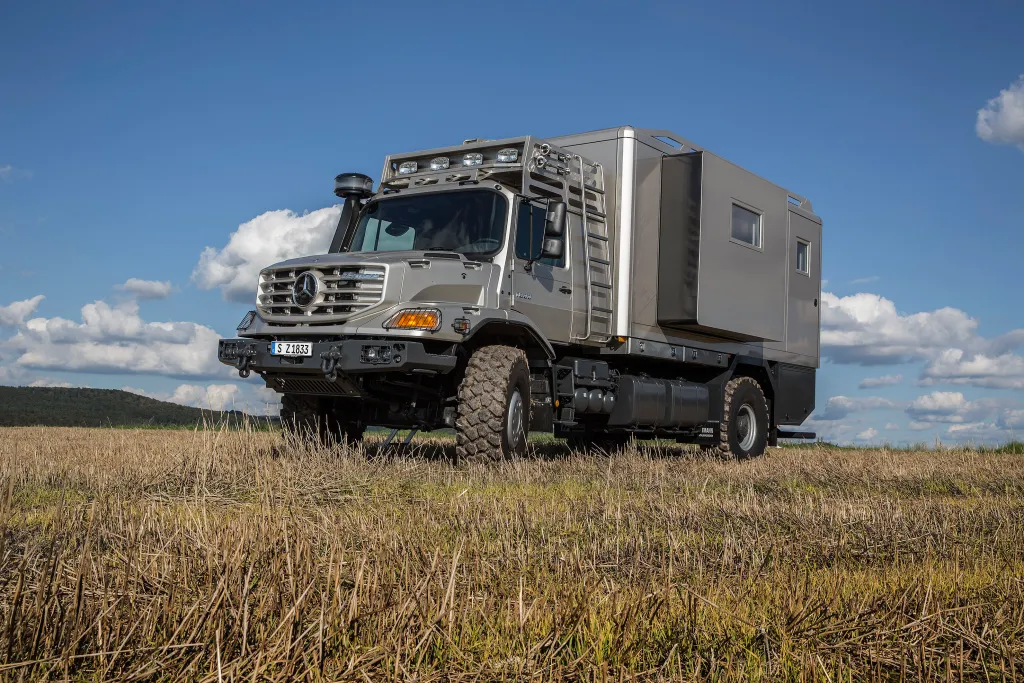 This post was originally published on August 27, 2019.
Read More: 2017 Mercedes-Benz G 65 AMG Recalled Because It's TooFast (In Reverse)
Enjoy the outdoors?
Sign up for daily stories delivered straight to your inbox.