Everyone loves a good brain teaser. Can you spot the camouflaged canine in this seemingly empty kitchen? An old Facebook photo from 2017 has resurfaced and once again sent the internet into a state of utter confusion. People were lured in with the promise of a cute dog in the shot—but where is the dog? No one can seem to figure it out at first glance, so clearly, this pup is a hide-and-seek pro.
Cyberspace went viral with a similar instance in which no one could find the snake in a picture posted by a group of reptilian rescuers. And now, people are stumped once again.
Take a look at this seemingly empty kitchen. There's no pooch here. Right?? Or is there?
If you look just a bit closer, you might realize where a clever canine could be hiding. It's certainly not on the tile, beside the trash can, or in front of the fridge. Do you see the dog now? Yup, you guessed it: the black rug. A perfect spot for a pup to blend right in.
It turns out the dog is right in front of our faces, taking up quite a bit of space in the photo but using some major camouflage!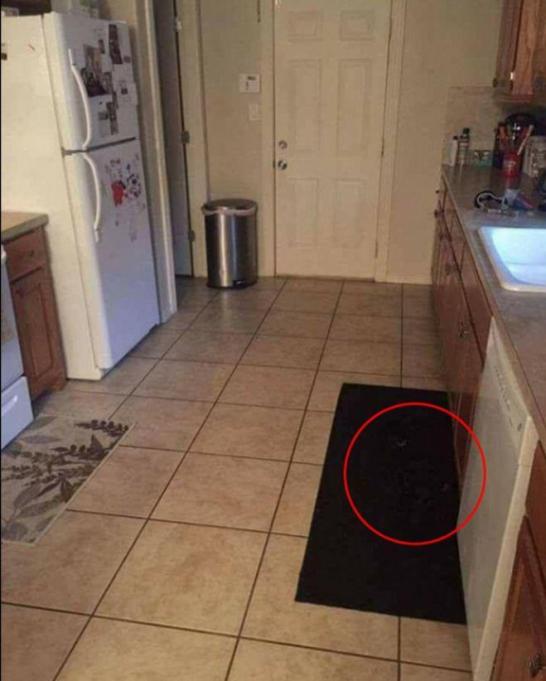 Did you find the dog without our help? It's tough to separate the dog from his hiding spot. Hopefully, no one will step on him!
All photos by Christina Brickles via Facebook.
This article was originally published on September 17, 2020. We're still amazed at this cleverly hidden dog!
Enjoy the outdoors?
Sign up for daily stories delivered straight to your inbox.