Here are five dream international hunting trips for your bucket list.
If you've been hunting in North America for most of your life, you're likely aware of the abundance of opportunities available. But like many, you've probably dreamed about hunting abroad at some point, too.
Maybe it was the great stories and photos in a favorite magazine, or a well-written book from an international hunter. In any case, it led to a desire to try and hunt some of the amazing game animals that can be had around the world.
So where should you set your sights?
A bucket list hunt like one of these includes a lot of planning, money, and perhaps a little luck. But for those who have had enough of thinking about it and are ready to take the plunge this dream can become a sure thing.
In fact, there are outfitters that are more than experienced at taking folks from our neck of the woods on a worldwide trophy adventure and putting them in great position to be successful.
The hunts included here are some of the most exciting and talked-about hunting experiences the world over and can be yours for asking, all it takes is a command decision on your part to pull the trigger (pun intended!) and start the planning process.
Tips for International Hunts
There is a lot of information out there for folks considering traveling to hunt, particularly addressing traveling with firearms. Be sure to look up the regulations for both the airlines you'll use and the countries you'll visit.
Since you're going to need an outfitter, you may want to attend one of the international hunting conventions held every year. The two biggest and arguably the best are held by the Dallas Safari Club in early January and the Safari Club International, called the "Ultimate Hunters Market" in early February.
Of course, the internet allows for extensive research and info gathering, so if you can't attend a show there are other methods to find and book your international hunting trip.
Ask lots of questions, and choose wisely. There are certainly cases of unfortunate situations that result in not only unsuccessful hunting trips, but unsafe and risky circumstances for American hunters traveling abroad. We don't want to scare you away from the proposition, but instead make you aware so you can hopefully avoid any unsavory experiences.
With those quick tips in mind, and with an understanding that there's a lot to scheduling and executing a trip, we'll now zoom in on five of the most rewarding and unique hunting experiences of a lifetime.
Argentina Waterfowl
Argentina is known for some of the finest wing shooting in the world and the waterfowl hunting there is spectacular. Waterfowl hunts generally take place near agricultural fields and over small lagoons and ponds, but big water hunts are available as well.
For those with a desire to do some serious wingshooting over calm waters and in very reasonable temperatures there are several provinces with great opportunities. Hunters that don't care to travel with a firearm can usually rent a gun and buy their ammo directly from an outfitter.
Deluxe accommodations, experienced guides, and a 20 bird per day limit will make your jaw drop.
New Zealand Red Stag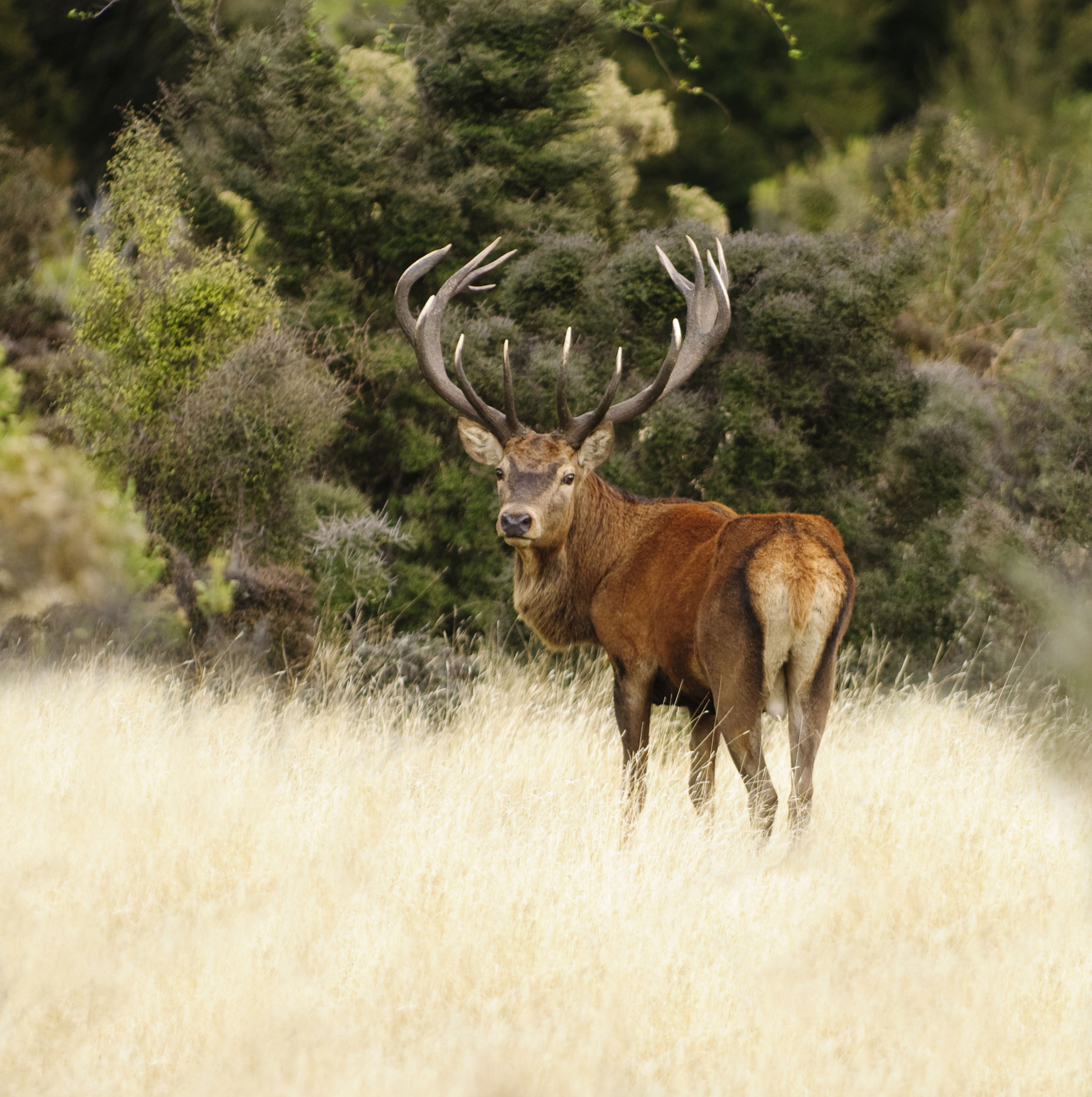 Some of the photos of hunted red stags in New Zealand will make you reconsider how big elk are in North America. The largest red stags (some in excess of 600 inches!) roam parts of the Kiwi South Island, and they are there for the taking by hardy hunters from across the globe.
These can be spot and stalk hunts with plenty of access to lands that hold red stags, involving lots of glassing the hillsides in search of a trophy. There's excellent cover and plenty of draws and gullies for a moderate to difficult hunting experience, so you will want to be in top condition.
Namibia Kudu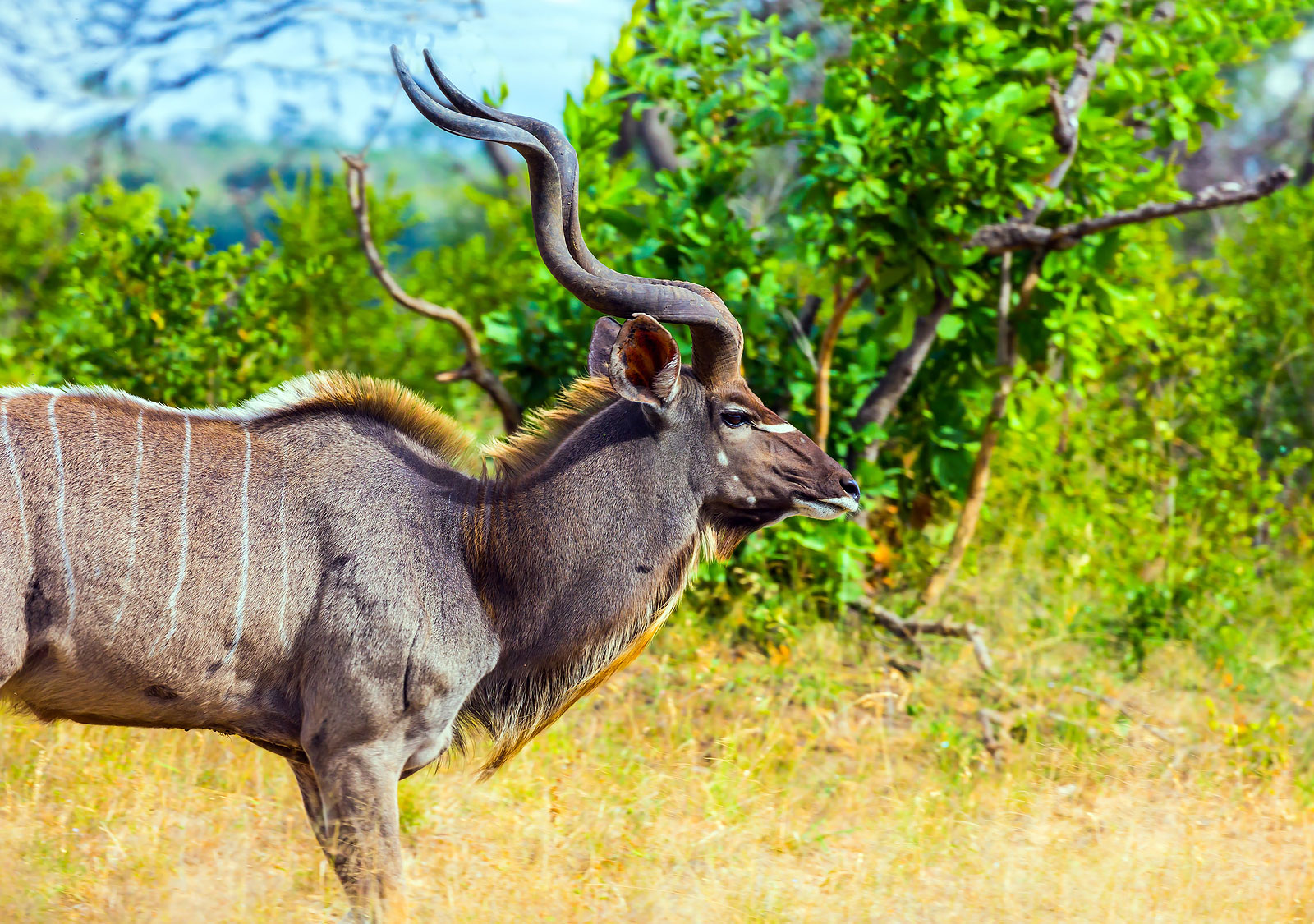 While the eland is the largest of the antelope species, the kudu is a close second. These giants of the grasslands are a great spot and stalk hunt with a rifle, but it is bowhunters that have some of the best hunts for this species.
Hunters traveling to Namibia will experience different eco-systems with habitat varying from rugged mountains to savanna grasslands to the red Kalahari sands.
Since most outfitters believe in the concept of naturally sustainable wildlife, hunts are almost always conducted according to the principles of the fair chase. Hunters should be well prepared and fit to hunt and stalk in ways that are not always easy and will sometimes have strenuous moments.
South Africa Cape Buffalo
This dream trip is not for the faint of heart, as many worldwide outfitters consider the Cape Buffalo the most dangerous species to hunt in the world. This is almost exclusively a rifle hunt, and a large caliber rifle hunt at that (.375 H&H at the minimum).
After a buffalo herd has been located, you will need to closely watch the wind and execute an extremely close stalk. It is something every hunter should experience once in their lives: the possibility of hunting a big game animal that can and will kill you if you make a mistake.
The reward is an adrenaline rush of quietly sneaking within the bull's comfort zone a pulling off the perfect shot!
Alberta Canada Whitetail
You might wonder if a whitetail buck could grow to a trophy size as much as they do in some of our best deer hunting states. We know how big they get in Kansas, Iowa, and Texas, but if you've ever seen some of the antler mass on the bucks that come from Alberta, you'll be convinced that you need to deer hunt in this Canadian province before you hang up your boots.
The legendary monster whitetails make northern Alberta one of the top trophy producing areas of the Great White North. The Alberta provincial territory spans over 100,000 square miles and consists of boreal forest, lakes, rivers and agricultural lands. You should be prepared to hunt with experienced guides that have a passion for big whitetails. Ground blinds and treestands in high travel corridors are typically the primary methods of hunting for both rifle and bowhunters alike.
Where Will You Go?
Honorable mention is extended to Zimbabwe, Mexico, and even Alaska for its ability to offer a hunting experience unlike anything else in America (not truly international, but pretty close).
Whether you would like to hunt free-range whitetail deer or roe deer, exotic African plains game or an abundance of waterfowl, the pricing of an international hunting excursion can get rather high. Just remember that a trip to an international location famous for hunting can be an experience you'll never forget, one that's difficult to attach a price tag limit to. You only live once, and life experiences often outweigh tangible things.
Hunting opportunities are available across the globe for big game hunting enthusiasts or for wingshooting hunters that want to witness the beauty of another part of the world while experiencing firsthand some of the best hunting ever. Both archery hunters and experienced firearm hunters can find a time and a place to enjoy a hunt that's not anywhere near their backyard.
These are but five of the best hunting destinations in the world, but you can certainly find more if you put your mind to it.
For hunting supplies and more, visit BassPro.com.

Looking for a little more or even hot lunch for your hunting blind? Follow my webpage, or on Facebook and YouTube.
NEXT: GEAR REVIEW: POLARIS GENERAL XP 4 1000 PURSUIT EDITION
WATCH