Here's a fly fishing tournament we can all get behind.
Project Healing Waters is one incredible organization. If you are not familiar, their entire focus is helping physically and emotionally disabled active duty and veteran military members by way of fly fishing. This is all accomplished with the help of volunteers, fly fishing guides, and fly shops all coming together for this common cause. For example, at the end of August, Project Healing Waters is hosting their first ever fly fishing tournament for five special veterans on the Au Sable River in Michigan.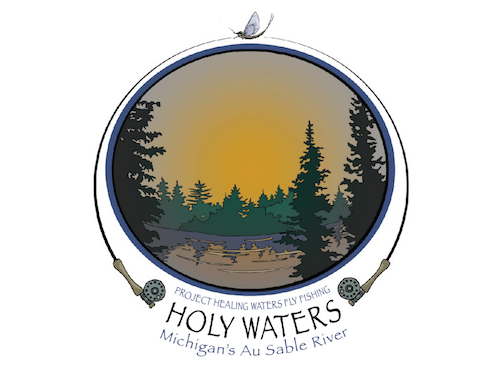 Five selected teams will be guided on the Au Sable by a guide from Gates Au Sable Lodge. On August 26th, the fishing day will begin. Whichever team catches the biggest qualifying Michigan slam- a brook trout, brown trout, and rainbow trout - will qualify to win. That evening, a fund-raising banquet and awards presentation will then be presented, all hosted by Gates as well.
Speaking of winners, a variety of prizes have been donated by fly fishing companies from all over the country. However, the grand prize is going to be something the winner is never going to forget. Consisting of a major contribution from Wildcat Creek Outfitters from Zionsville, Indiana, the overall winner of the tournament will be offered a once-in-lifetime fishing opportunity. Stay tuned for the details on this one.
If you would like to donate to this tournament, sponsorship opportunities will be closing soon. In that case, please reach out to get involved. It's only through volunteers like you that programs like this can take place.
NEXT: GOLDEN DORADO ON THE FLY ARE A FLAT OUT RUSH
Enjoy the outdoors?
Sign up for daily stories delivered straight to your inbox.