In the past, visiting hunting stores was one of the main ways to learn about, test out and compare hunting gear that made your consideration list. Friendly and knowledgeable employees would offer up help and suggestions, and making an eventual purchase was an enjoyable but invested experience.
These days, the Internet rules all, and online retailers have started establishing themselves as the go-to destination for side-by-side product comparisons, detailed item specifications and easy click-and-buy processes that ship your new gear directly to your doorstep.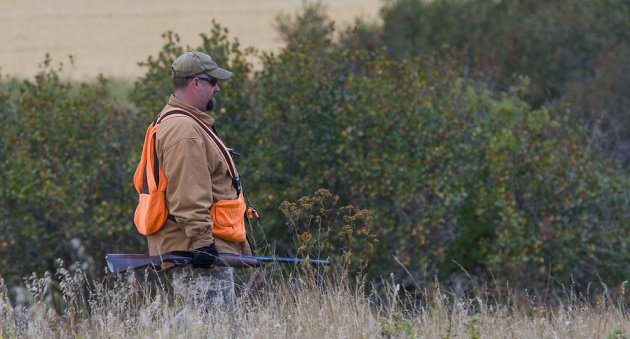 While local brick and mortar hunting stores still maintain a strong significance, the online shops have managed to get a strong grip on the massive amount of money that's spent on hunting gear on a yearly basis.
So, what do you need to look for in hunting stores, both online and off, to ensure you're getting the right information, the proper guidance and the best deals?
Large Chain vs. Independently Owned
The battle between small businesses and large corporations is fought in nearly ever industry, and the hunting world is no different. There are advantages and disadvantages to both, but a large group of hunting enthusiasts will insist a locally-owned store, and therefore staff, will have better knowledge, insight and suggestions than a big box store any day.
There are plenty of elements to consider when choosing a hunting store to frequent, including expertise, experience, price, selection and service. Weigh each one as highly as you wish, depending on your specific needs.
If you simply want the best selection and the best prices, then a larger hunting store, be a wise choice. These corporations run their businesses successfully by design, finding the best-selling items as well as the lesser-known but still high-performing pieces of equipment hunters seek. Their knowledge is adequate for the most part, as many employee hiring processes involve a test of hunting know-how.
At the same time, larger hunting stores have received their share of criticism for a lack of knowledge and experience. Not every staff member is as enthusiastic as you may be about that buck you're going after or the shotgun you want to choose for duck hunting. It can be difficult to get honest answers when the main objective for employees is to sell. A higher priced item may come highly recommended for no reason other than that high price. Some large hunting stores pay their employees based on commission, which can make honesty and wholeheartedness give way to dollar signs and paychecks.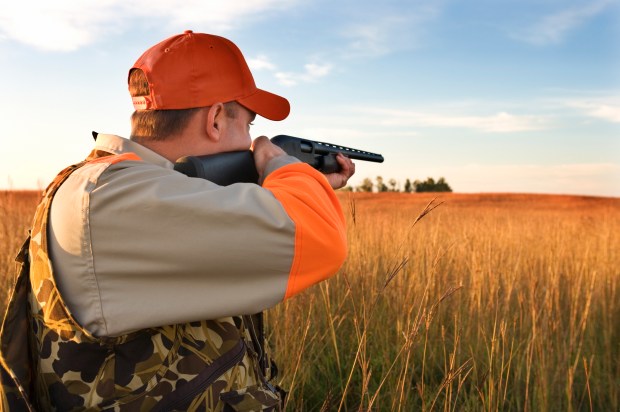 This is not to say you can't get good information from a larger hunting store's employees, or receive the help you need in making smart gear choices. This assumption is not exclusive, but is based around common arguments against patronizing big hunting store corporations. What's important to some is different for others, and the level of service and experience may not matter to one hunter as much as it does to another.
Smaller, independently-owned hunting stores can offer the experience and knowledge needed for a particular location or method, and that can be appealing to a large group of hunting consumers.
Say you're in the market for a new turkey hunting rifle, and you want to know what's best for your area and the turkeys you'll encounter. A locally-owned store is likely to be operated by people who hunt the same turkey you're after. The store was likely established on a passion for the outdoors as opposed to a need for profit. Trust in hunting gear is one thing, but trust in hunting advice is totally different.
Again, these assumptions should be taken with a grain of salt. There are always exceptions to the rule, and the case may be entirely different from one store to the next.
Well-Known Hunting Stores
Perhaps the biggest name in the hunting store game is Cabela's, which has staked its claim as a leader in the outdoor equipment business. The store's typical decor includes extensive collections of mounted and stuffed wild game, transforming any store visit into a gallery of hunting experiences. Cabela's, "The World's Foremost Outfitter," has also supported and sponsored a number of annual public events, creating a community of shoppers into a network of like-minded outdoor enthusiasts.

According to the Cabela's website, it has received "numerous recognitions for its work with conservation organizations. In addition, Cabela's employees were instrumental in naming the company one of the Top 100 Companies to Work For in Fortune magazine's January 2000 issue." Its founders are members of the Sporting Goods Industry Hall of Fame and the company has won several Retailer of the Year awards.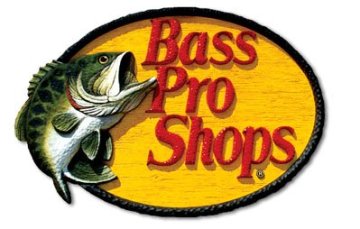 Bass Pro Shops is another hunting store mecca, and has spread into the hunting world after an initial beginning in the fishing supply industry. The retailer has served "over 75 million sportsmen a year," according to the company's website. Anything from binoculars to treestands, and rifles to crossbows can be found on Bass Pro Shops shelves.
Online, Sportsman's Warehouse has reached a high level of success for their selection and service. Big name brands and significant money-saving deals are constants on the site, and they strive to provide a friendly, low-key shopping environment.