Are you a first-time camper planning a camping trip? Do you imagine yourself sleeping under the stars among the trees with no people in sight? The problem is there is just one small setback...you do not know how to set up a tent.
This task can seem like quite a hassle, but it does not have to be. We created this handy guide for the correct steps to take to assemble your camping tent. These steps may vary depending on what kind of tent you have, but this guide should work for the most basic types of tents. Grab your gear, head to the backyard, and prepare for your next camping trip set up to be smooth as can be!
Preparing for Your Camping Trip

A few notes to consider when preparing for your camping trip: it is imperative to bring a few items that you should always have in your camping gear. These include extra stakes for possible high winds, bungee ropes, a mallet, sleeping bags, and whatever else you may want to keep you warm and comfortable. It is also a great idea to set up your tent in your yard before you head out for your adventure.
Another aspect to consider is the use of a groundsheet or ground cloth to accompany your tent floor. Although tent floors are made durable and waterproof, it is always best to be over-prepared. A footprint or custom-sized groundsheet to put underneath your tent is the perfect solution to prevent any extra condensation or rain pool from permeating the tent floor.
How to Set Up A Tent: A Step-by-Step Guide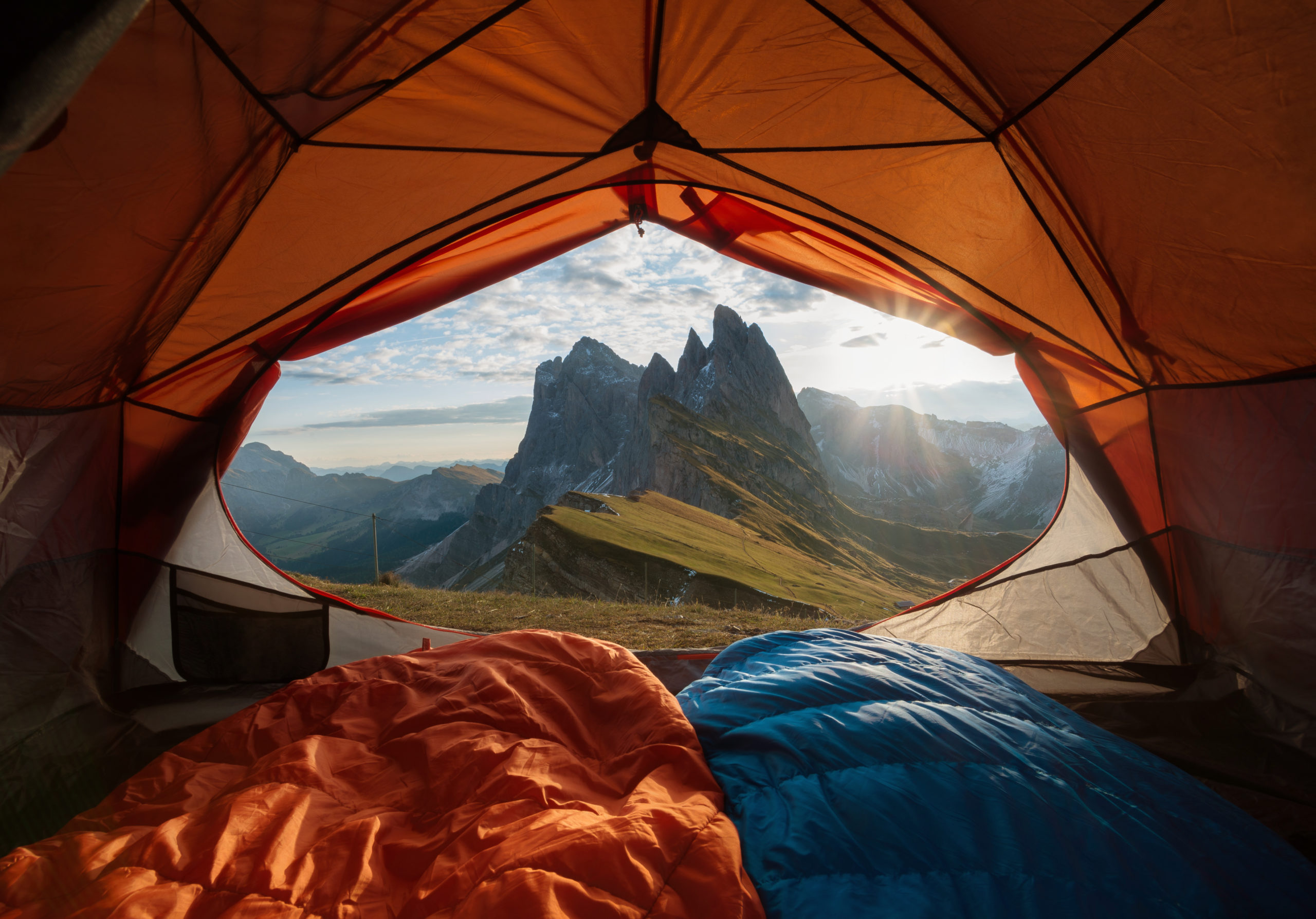 Whether you are a backpacker using a lightweight popup tent or a couple with a standard dome tent, these detailed steps should help you successfully set up your tent before your first-time overnight in nature.
Step 1: Read the Instructions
This one may be obvious but if your camping tent came with instructions, do yourself a favor and read them thoroughly! Some types of tents have specific safety features and guidelines that are important to know.
Step 2: Find the Perfect Spot
The first step to set up a tent is to find the perfect tent site. The ideal spot is a flat surface, free of rocks, tree branches, and other objects that may be uncomfortable to sleep on. A softer patch of dirt or grass is the perfect spot to look for.
Step 3: Layout Your Tent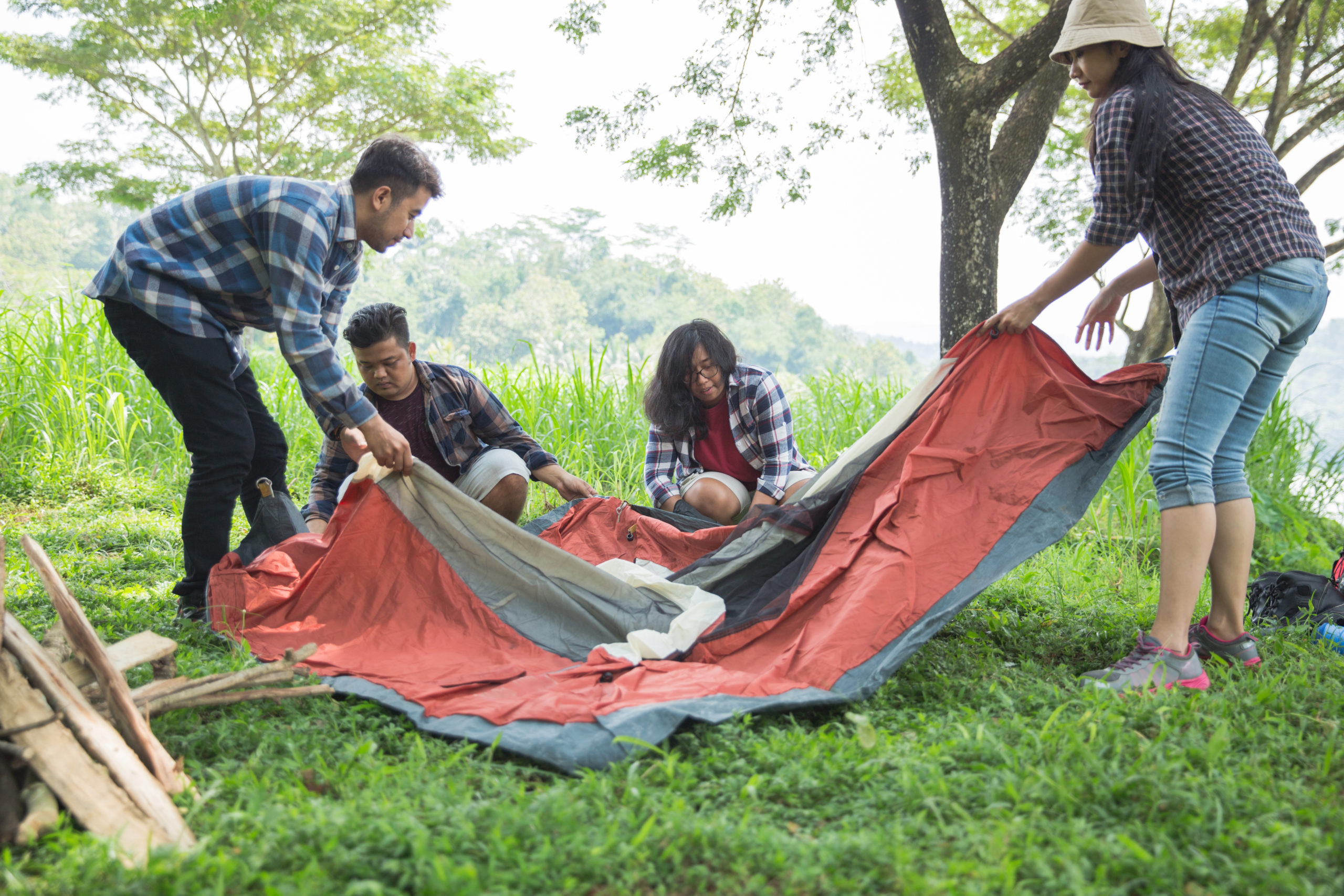 RELATED: The Weekend Warrior's Guide to Colorado Bend State Park
Next, take out all of your tent camping gear and lay it out. This includes the tent poles, the tent itself, your stakes, and any other accessories your tent came with.
Step 4: Tent Pole Construction
After you have your tent laid out and staked down, you can begin connecting your poles together. Depending on the kind of tent, you most likely have two to four sections of poles, varying in length but at last two identical ones. Take your time with this task as poles can become warped or bent easily. There are usually two types of tent poles, steel poles that screw together and poles that use a shock cord that you snap together; Identify which poles you have and piece them together using your tent's instructions.
Step 5: Attach Tent Poles to Tent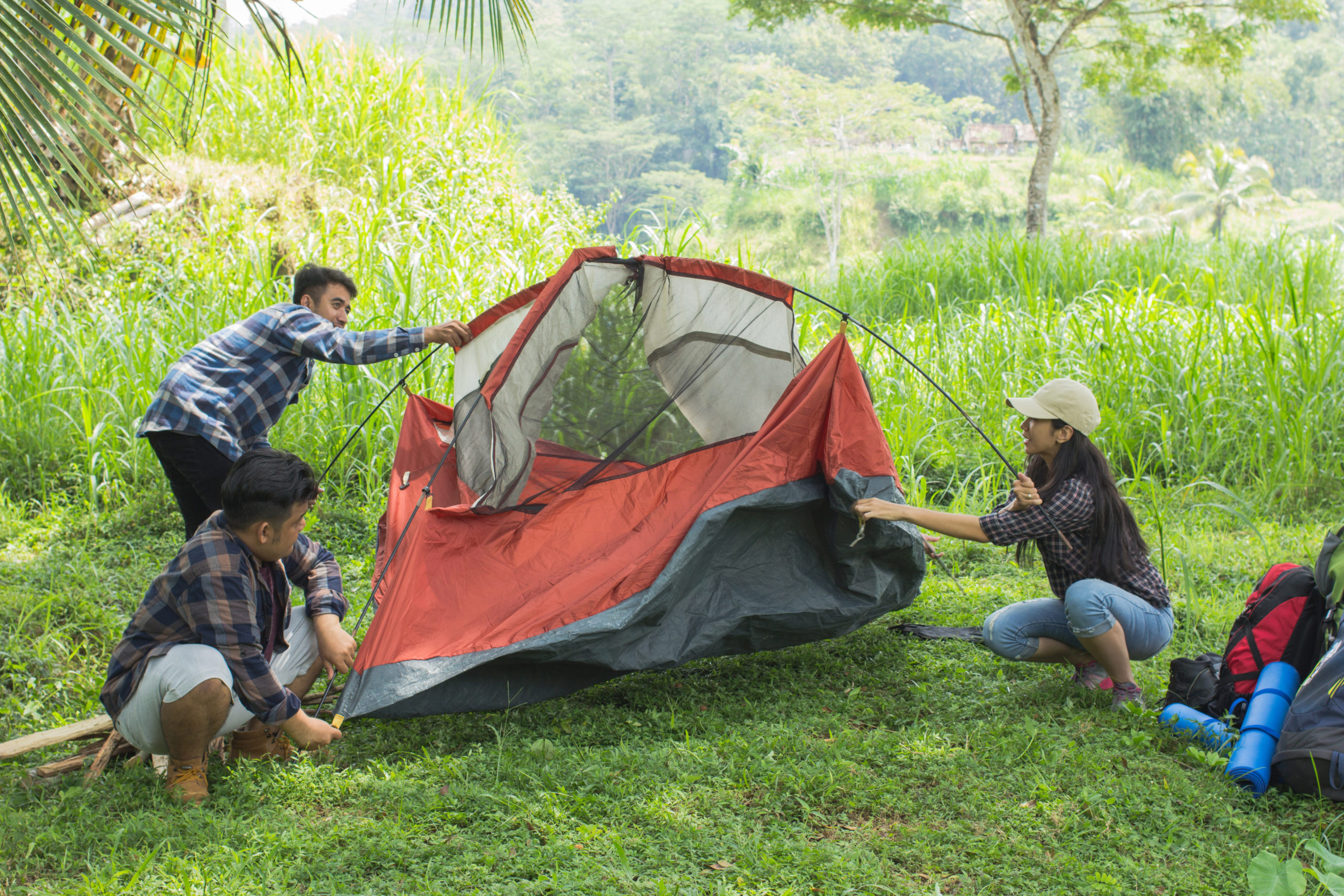 Next up is attaching your assembled tent poles to the tent itself. This is another step that changes according to the kind of tent you are using, but the idea is generally the same. Your tent will either have small hooks and/or tabs that you will insert the poles into to create the structure of your tent. The standard dome tent will have two identical poles that create an "X" at the top of the tent.
Step 6: Pop-Up Your Tent
Wow, you have made it this far. The second to last step in setting up your tent is to pop your tent up by securing the end of the tent poles into the base of your tent. Usually, you secure the poles into the four corners of the tent but double-check your instructions to make sure you are securing them in the proper spot. As you attach each corner, the tent body will begin to form to its correct shape.
Step 7: Staking the Base of the Tent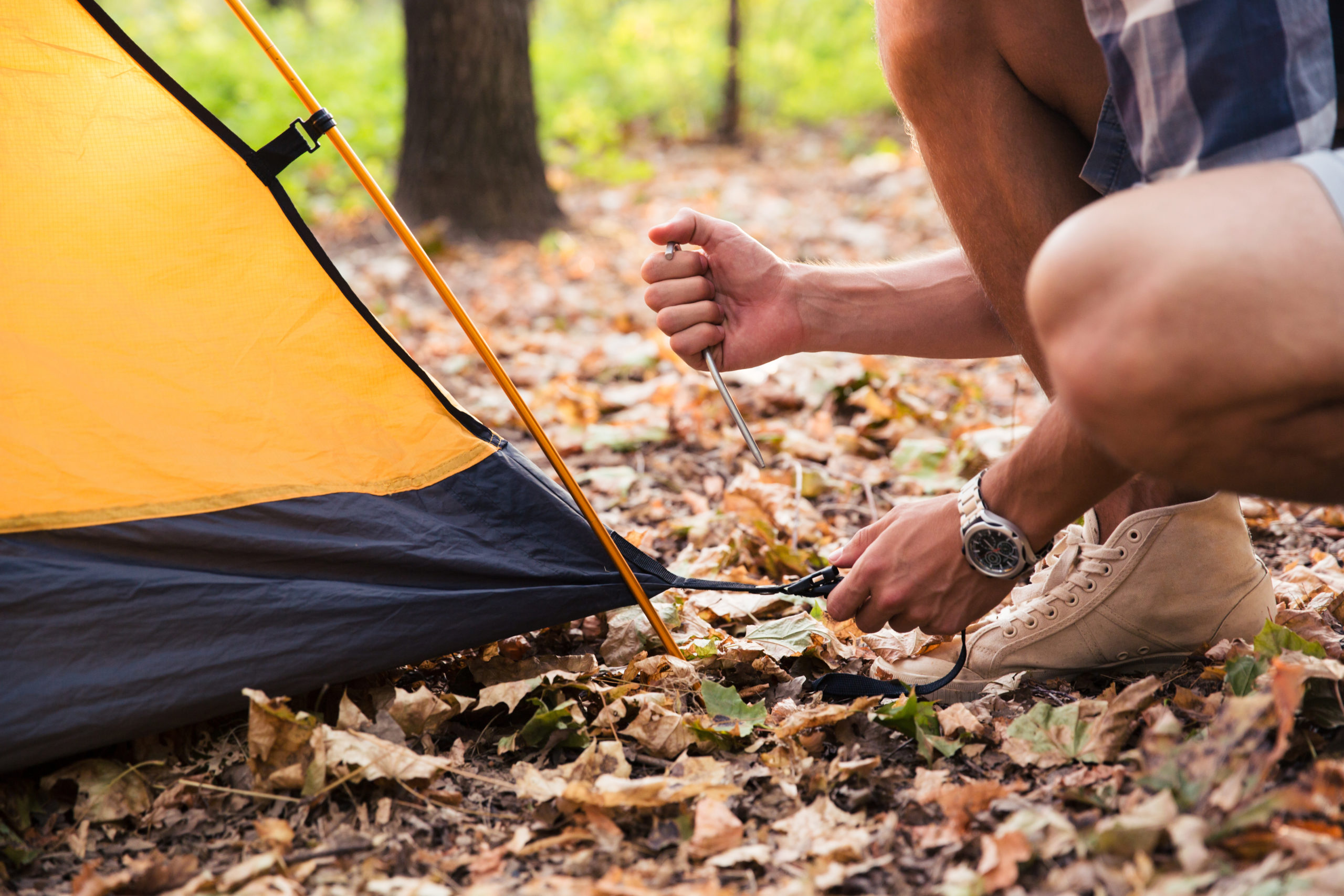 After your tent is assembled, you must insert a stake into each corner of the tent into the ground. If you happen to be on hard ground, use your mallet (or a large rock if you do not have one) to secure the stakes into the earth.
Pro tips for staking include driving the stake into the ground vertically, exposing an inch at the top to save room for a tie cord, and bringing extra stakes just in case one gets bent or broken.
Step 8: Secure Rainfly
After you secure your tent stakes, the last thing to do before your tent is completely ready is to put your rainfly on top of the tent. Rainflys prevent your tent from getting wet in rainstorms, as well as protecting your tent from strong winds and other weather conditions that may happen during your camping trip. Some tents even have included guylines that you can connect to your tent's guy outs for additional security.
Always Follow Leave No Trace Guidelines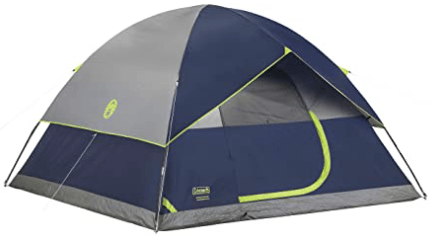 Whenever you head out on a camping trip, it is a wonderful idea to consider the rules and protocols of the land you are a visitor on. Whether backpacking or camping at a designated campsite, there are a few simple guidelines to follow.
Seek out existing campsites when possible, camp at least 200 feet from any water source, and pick areas where vegetation is absent. If you are taking a backpacking trip, follow these leave no trace protocols for leaving your camp better than you found it.
Do you have a tent set up trick that is not on here? Tell us all about it on the Wide Open Roads Facebook Page!
Enjoy the outdoors?
Sign up for daily stories delivered straight to your inbox.