Have ever considered hopping onto the #vanlife trend or camping off-grid? Do you ever conjure the idea that traveling cross-country out of your adventure mobile could be the dream summertime experience for you? Do you ever wondered how people successfully live out of their vehicle and still manage to look like a presentable human?
One of the main issues to tackle when pondering these ideas is the ever-lingering question that most people get stumped on: "But where do you shower?" (We will save the "where do you go to the bathroom" question for a future post.)
What to Look for in a Portable Camping Shower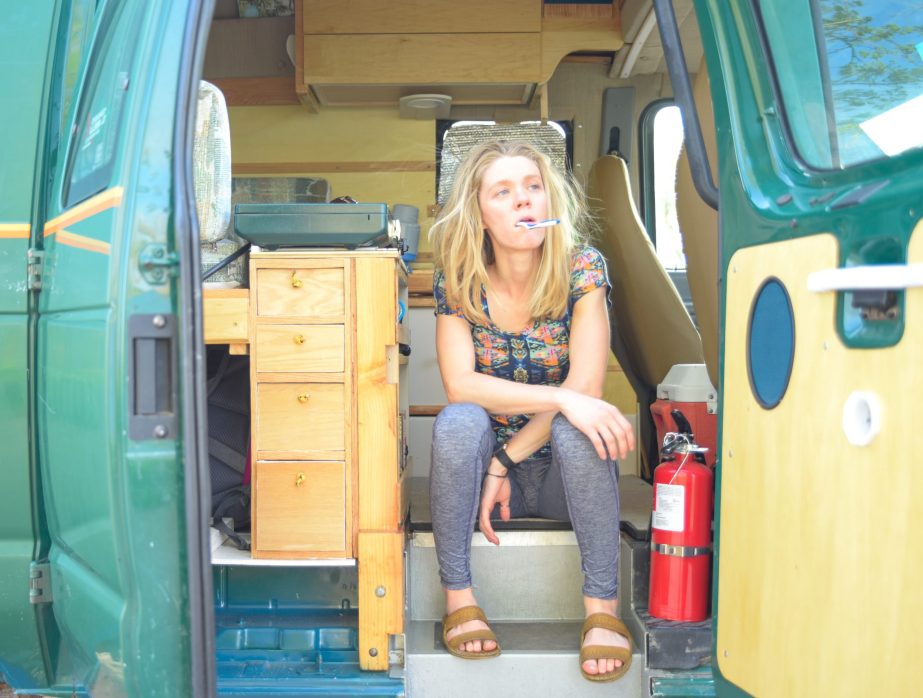 There are some key components to look for when it comes to purchasing a portable outdoor shower to add to your arsenal of camping gear. Do you care more about portability (like for a backpacking trip) or would you rather have a hot water source for warm showers? Is this for a camping trip or a camper van?
Do you want one with a rechargeable battery or do you want it to be a solar shower? Would you prefer a more permanent setup or is a portable camp shower your preference? Ask yourself these questions and consider your answers as we present our list of the best camp showers we have found online.
5 Best Camp Showers from Amazon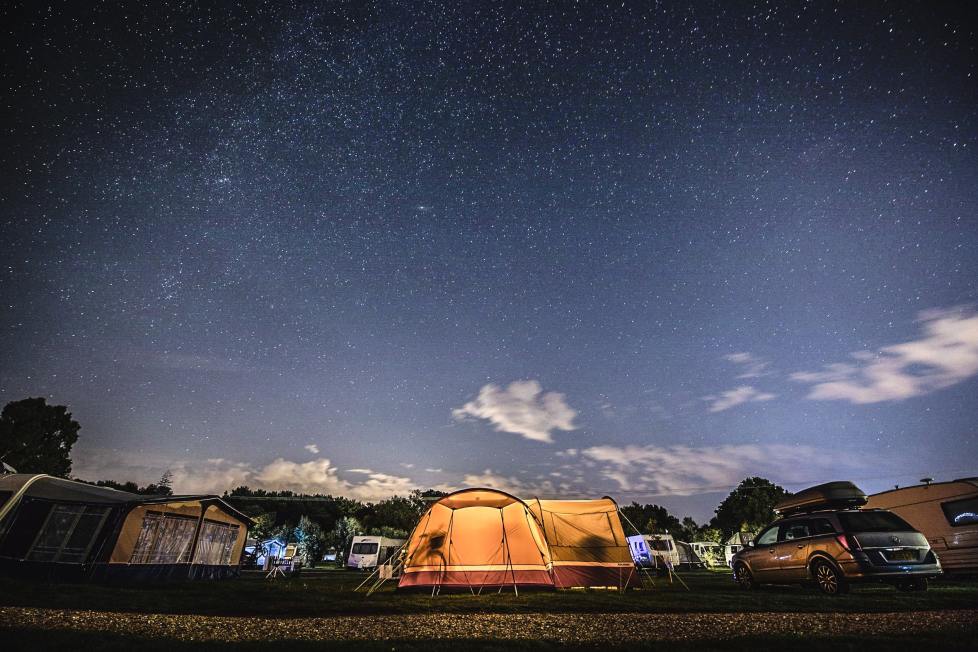 There are many options for showering when living off-grid or on the road. We have compiled our list of the 5 best camping showers for you to peruse. We will leave the purchase for you to decide.
1. Kradl Pressure Shower ($59.95)

This lightweight and compact portable camping shower is ideal for traveling and backpacking. The collapsible water container takes under a minute to setup and comes with a solid carrying bag for extra durability. The shower bag itself has a large-fill hole for convenient filling and cleaning.
Design highlights include a water thermometer, a bottom strap for hanging to dry, a continuous sprayer, and a pocket for camping dish soap. The black design helps for solar heating so that the solar shower bag warms when left in direct sunlight. As far as materials go, the shower bag is built with reinforced, gridded PVC for ultimate leak protection. All you have to do is fill the camp shower bag with water, step on the camp shower pump, and enjoy your outdoor shower almost anywhere.
2. Ivation Portable Outdoor Shower ($39.99)

Ivation's portable camp shower is a battery-powered shower hose that transforms a sink or bucket of water into an instant shower. The showerhead securely attaches to any flat surface with a suction cup and has one simple flow rate that is good for pets, kids, and adults. This battery-powered showerhead is easily rechargeable with a laptop, car adapter, or a USB or wall source.
The compatibility and portability of this camp shower is easily used for a road trip, backpacking trip, or camping trip. However, you have to make sure you have enough water to be able to use the shower for the duration of your trip.
3. Nemo Helio Pressure Shower (Starting at $99.95)

RELATED: 10 National Parks & Places to Visit on your Next June Vacation
The award-winning Nemo Helio Pressure Shower is the best pick when it comes to water flow and water pressure for a camp shower. Easily pressurize the tank with a foot pump that keeps the shower fully pressurized for five to seven minutes of outdoor shower bliss (no more of those pesky minute showers with this one).
For a warm shower, simply set the water tank in the sun or fill it directly with hot water. All of the equipment is easily compatible for amazing portability. The seven-foot neoprene hose is able to be held above the head or used to clean your pet's dirty paws, the dishes, or whatever else might need a good rinsing off.
4. KIPIDA Travel Shower ($20.99)

Made with environmentally-conscious and leak-proof materials, this portable camp shower heats water to 113°F (45°C) in three hours with direct sunlight (now that's a hot shower!). This shower bag can also carry up to five gallons of water for a refreshing shower wherever you area. This unit comes with a hose, a showerhead, and a water tap (you can also get a showerhead upgrade for added water flow control).
5. Hike Crew Portable Propane Shower ($279.99)

At the top end of the price spectrum, this portable outdoor shower comes with a propane gas water heater perfect for showering, washing dishes, hands, and other tasks required after a long day. This propane shower comes with a water temperature control, a hand faucet, a showerhead attachment with three adjustable water flow patterns.
Connect the camp shower to an AC/DC adapter to an outlet or a cigarette lighter for instant hot water. This road shower also comes with an automatic safety shutoff and a convenient travel-friendly carrying case.
Do you have a personal experience with a wonderful camping shower? Tell us your story on the Wide Open Roads Facebook Page!
Enjoy the outdoors?
Sign up for daily stories delivered straight to your inbox.