Arizona is a sprawling southwest paradise with incredible sights, deep Indigenous history, and over 20 national parks and national monuments. Arizona is the only place in the world where the epochal Saguaro cactus can be found, it is home to over 21 federally recognized tribes, and is where the magnificent Grand Canyon lies. You can also take a road trip on historic Route 66, which crosses through the state!
Phoenix is the metropolitan hub of the state and is the most convenient to arrive and return if you are flying into the "Grand Canyon State." Whether you are looking for a hot desert getaway, a unique night in a cave, or a forested mountain escape, Arizona has you covered. Most of these weekend and day trips are a few-hour drive from Phoenix.
Best Arizona Road Trips for a Weekend Getaway
1. The Tonto National Monument, National Forest, and State Park
Located just two hours from Phoenix, the Tonto National Monument offers a rich cultural history of the original people of the land. At the Tonto National Monument, you will find what is left of a dynamic Native American society from over 700 years ago. Witness two Salado-style cliff dwellings and see ancient artifacts of the Salado people who lived there and sourced everything they needed from the northern Sonoran Desert from the years 1250 to 1450 CE.
The largest national forest in Arizona and the seventh-largest in the USA, the Tonto National Forest spans over 2.9 million acres. Home to several prehistoric Indian tribes who hunted and lived in the Mazatal and Sierra Ancha Mountains, this land was colonized by the modern-day Hohokam people.
The national forest features the Sonoran Desert cacti, six man-made lakes, the highlands to the Mogollon Rim, and the Salt and Verde Rivers. Outdoor recreation abounds in this area and 3 million visitors a year flock to the area to explore its hiking trails, horseback riding, guided tours, and reservoirs.
After spending the day exploring the Native dwellings and hiking, you can stay at a vacation rental or motel in Pine or Strawberry. The next morning wake up rested and head north to Tonto Natural Bridge State Park to discover an incredible natural bridge and waterfall.
2. The Grand Canyon
An Arizona road trip does not get better without a visit to one of the world's largest canyons. An obvious first pick for an Arizona road trip, this bucket-list natural wonder is truly an incredible sight to behold.
From Phoenix, the South Rim of the Grand Canyon is just a three-and-a-half-hour drive. The South Rim of the Grand Canyon is the closest to Internature 40 and is where 90% of Grand Canyon Visitors go. We suggest spending one to two nights here either camping or staying at one of the hotels or lodges in the area.
The next morning, explore the hiking trails and visit the famed Grand Canyon Village. If you are looking for more seclusion and "wild," you can take a five-hour scenic drive to the north rim for an entirely different view of this natural wonder.
RELATED: Grand Canyon Camping is the Best Adventure You Haven't Taken
3. Sedona
A sacred community only two hours north of Phoenix, Sedona or "Red Rock Country" is home to a thriving art scene, ample hiking trails, healing vortexes, and mind-blowing rock formations. Find a bouquet hotel or charming vacation rental and getaway to this magical town for a weekend.
There are over 100 hiking trails in Sedona and favorites include Devil's Bridge, Chimney Rock, Slide Rock State Park, and Cathedral Rock. Other Sedona adventures include biking, fishing, rafting, yoga retreats, and wildlife watching.
4. Navajo Nation, Canyon de Chelly National Monument, Painted Desert, and Antelope Canyon
Navajo Nation is one of the longer drives from Phoenix, rounding out at just over six hours from the city. Since the Navajo people have such a deep and interesting history in Arizona, it is best to have a guided tour by a personal Navajo guide. That way, you can really take in the stories and culture of this fascinating group of land warriors.
Some of the most popular day trips and attractions in Navajo Nation include Canyon de Chelly National Monument (guide required, except for White House Ruins Trail), Antelope Canyon in northern Arizona, and Monument Valley Navajo Tribal Park near the Utah Border.
You have probably seen endless photos and videos of the famous slot canyons in Antelope Canyon in Page, Arizona. Antelope Canyon is easily accessible via Las Vegas, Sedona, Flagstaff, and Phoenix. Reservations are required.
The Painted Desert is also within Navajo Nationa and boasts more than 93,500 acres of rocky badlands and amazing colors of every hue. This northern Arizona icon stretches across Navajo Nation from the Grand Canyon National Park east towards the Petrified Forest National Park.
5. Flagstaff
Nestled just two hours north of Phoenix, Flagstaff is a picturesque mountain town that provides a year-round mecca for recreation, dining, and attractions. Did you know this area is home to the world's largest contiguous emerald green ponderosa pine forest?
On your scenic drive to Flagstaff, you will meander through the gorgeous Oak Creek Canyon, sometimes called the small cousin of the Grand Canyon. Notable sites to see in Flagstaff include Sunset Crater Volcano, Walnut Canyon, and Wupatki National Monuments. You will also get to drive on the historic Route 66, which cuts through Flagstaff and across the entire state of Arizona.
Southwest Getaways
We hope this list inspired you to create your own Arizona road trip itinerary. The "Grand Canyon" state has so much to offer visitors and this list just features some of our favorites that are good for weekend trips. However, all of these ideas can be extended to longer periods of time if you are able to get away for more than a weekend.
Other Amazing Arizona Road Trip Ideas:
1. Tucson and Saguaro National Park
2. Jerome, the largest ghost town in the USA
3. Prescott and Prescott National Forest
4. Petrified Forest National Park
5. The Wild West town of Tombstone
6. The Colorado River: Lake Powell and Horseshoe Bend
7. Scottsdale
8. Coyote Buttes (The Wave)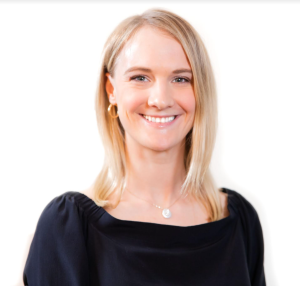 An avid adventurer and lover of all things outdoors and travel, Sydney Paschall has explored and discovered as many beautiful places as she can, with extra time spent in Oregon, Colorado, and driving up and down the west coast. Now based in Austin, Sydney focuses her time on writing, social justice and activism, living more mindfully, and staying active to optimize the mind, body, and soul. Instagram: @_sydshine
Have you visited the Grand Canyon? Share your trip on our Wide Open Roads Facebook!
Editor's note: This article was originally published on March 5, 2021
READ MORE: A Complete Guide to This Sacred Arizona Hike & Adventure
Enjoy the outdoors?
Sign up for daily stories delivered straight to your inbox.