The new Henry non-NFA lever action .410 shotgun looks awesome.
Henry Repeating Arms has long been known for being one of the lead manufacturers of lever-action rifles and shotguns, and they've just announced a cool new lever-action design that's leaving many surprised.
The new Henry Lever Action Axe is a .410 has an overall length of 26 inches and has a barrel length of just 16 inches. It also features a short "axe handle" grip.

The Axe is already for sale at gun dealers with an MSRP of $970. The Bureau of Alcohol, Tobacco, Firearms and Explosives are not regulating this gun. We're guessing the Henry Axe is being treated much like the Mare's Leg lever-actions, which are classified as handguns. This means you don't need a tax stamp to own this non-NFA firearm.
The Axe holds five 2 1/2 inches shotshells in the magazine tube and has a blued-steel barrel; the bead sight is polished brass. The manufacturer is also including a removable full choke with this gun, a nice little bonus. The barrel is threaded for invector-style chokes.
The Henry Lever Action Axe
Henry made it possible to keep loading shells through the side-loading gate without removing the tube magazine. That's another nice touch, because our main gripe with tubular magazines is that they take a little longer to load. Instead of a stock, the engineers at Henry looked to another area of their line of firearms for inspiration in a walnut-handled pistol grip design.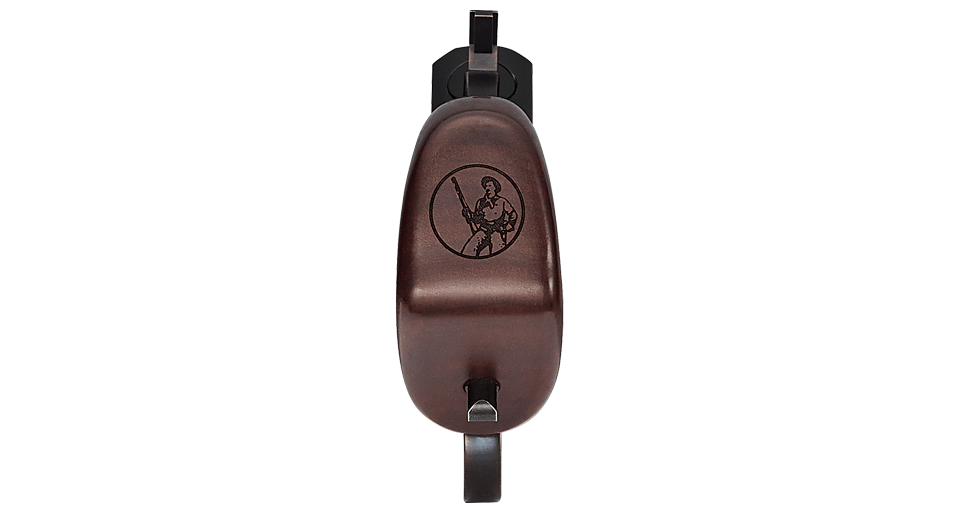 "Our Mare's Leg lever action pistols have been a popular choice among shooting sports enthusiasts for many years now, mainly because they're so fun to shoot and the fact that they look like they came right out of a Western movie," Anthony Imperato, President and owner of Henry, said in a press release. "The Axe shares a similar form factor to our Mare's Leg with some added features for more versatility."
Henry seems to be banking on this firearm as a hit on the gun range with your buddies and for offering the versatility and storability of a 26-inch firearm. There has been something of a movement for .410 as a self-defense round in recent years and we imagine The Axe will be looked at as a home or truck gun in that regard.
For more outdoor content from Travis Smola, be sure to follow him on Twitter and check out his Geocaching and Outdoors with Travis Youtube channels.
NEXT: 8 MILITARY SURPLUS GUNS EVERY SHOOTER SHOULD OWN
WATCH