Alien Gear is on the cutting edge of holster technology.
I got a chance to review the all new Alien Gear Cloak Mag Carrier for myself, and this is what I found.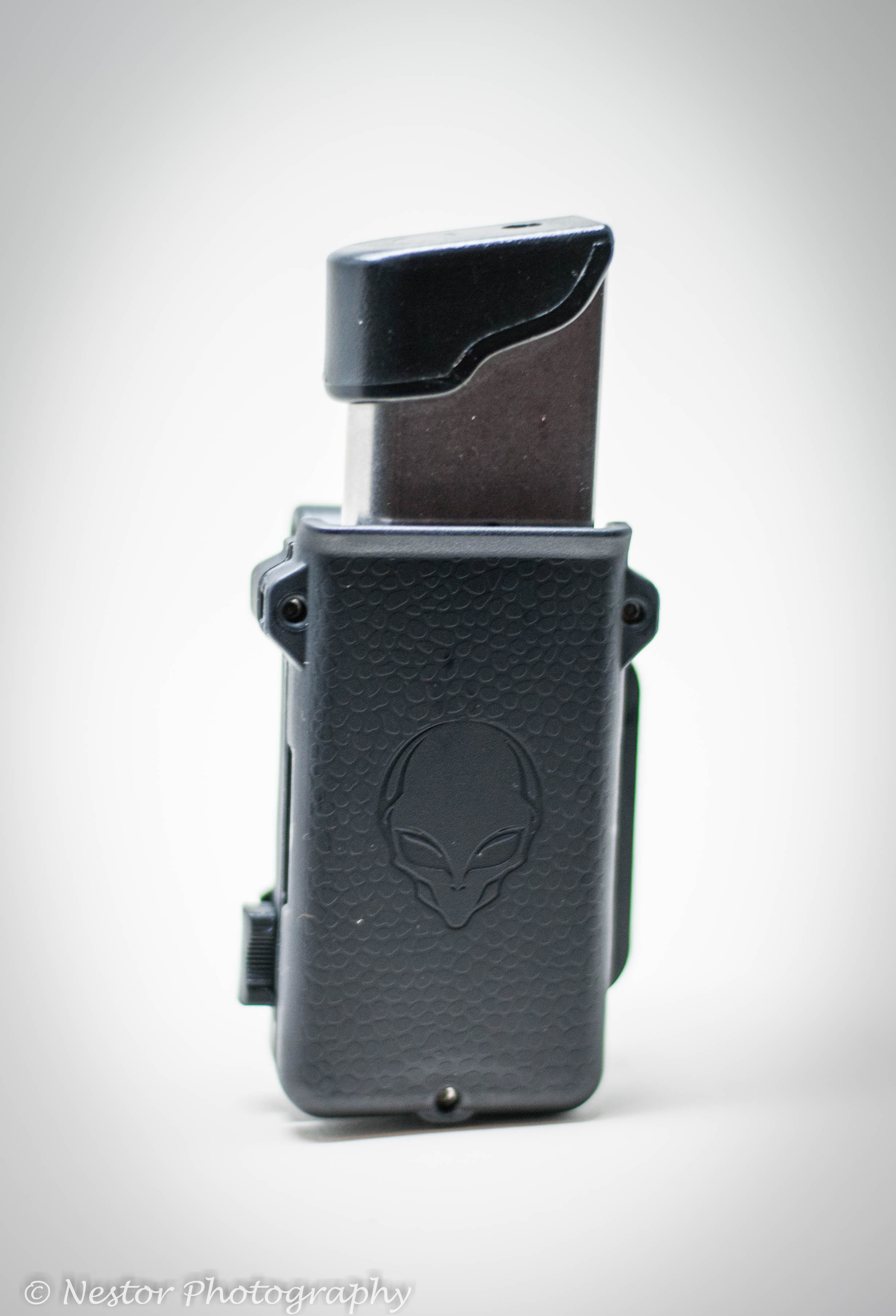 I reviewed a while back the Alien Gear Cloak Tuck 3.0 Holster. The holster performed flawlessly. The one problem I had was where to carry a spare loaded magazine.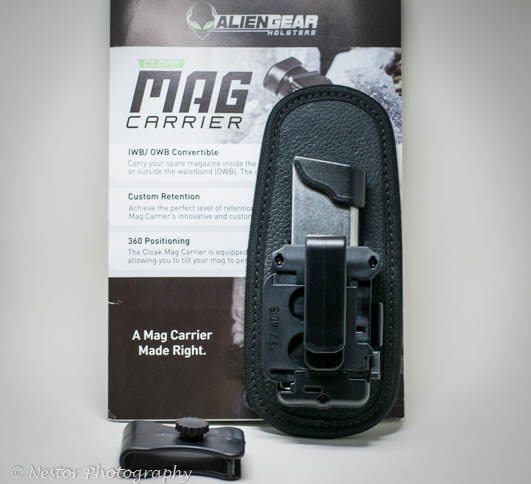 That's where the user-friendly new Alien Gear Cloak Mag Carrier comes in. This magazine carrier is unlike any other I have come across on the market today. Here's why.
The New Alien Gear Cloak Mag Carrier is convertible from inside the waistband (IWB) to outside the waistband (OWB) in moments. No need to buy two different mag carriers for changing wardrobe or needs. Your magazine carrier will do that for you quickly and easily.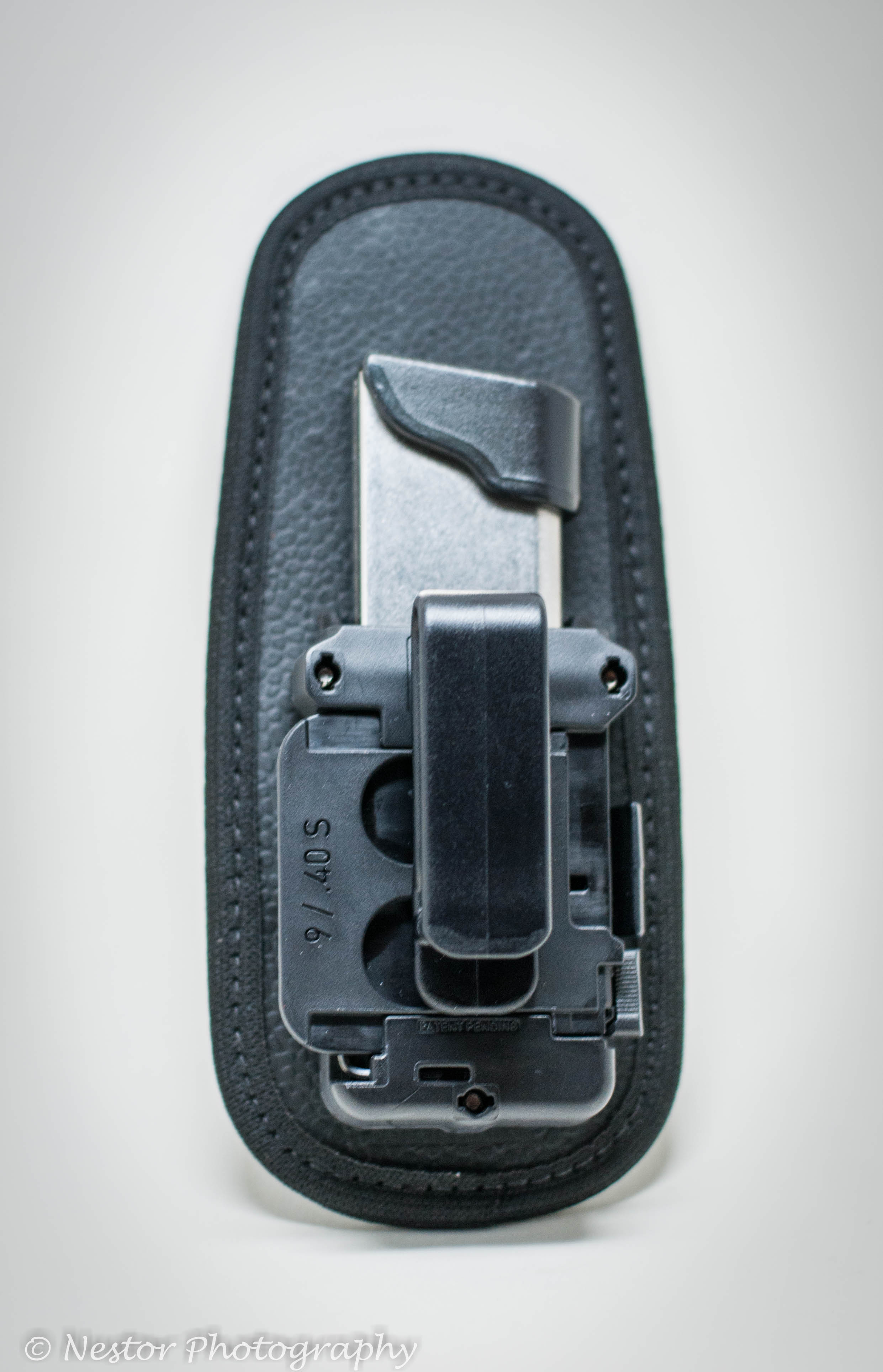 The custom retention is achieved through three allen screws with the stowed allen key. Put your pistol magazine in the holder and loosen and tighten the screws until you have that perfect tension. Now your magazine will only come out when you want it out without and buckle or flap drama on other models.
Want to carry your spare magazine in a custom position? The New Alien Gear Cloak Mag Carrier is fully adjustable for 360 degrees, giving you the tilt that is right for your through their ingenious belt clip attachments (there are two, a thinner and a thicker one).
The magazine size requested was for a single stack Kahr PM9 Pistol. This pistol is a very popular choice with conceal carriers. What I found was all of the above is very true on the Alien Gear Cloak Mag Carrier. Carrying the mag carrier was quite a breeze with the options this fully adjustable carrier allows. The neoprene backer allows the inside the waistband (IWB) to be very comfortable. There are no sharp magazine corners now to bite you while you are seated. Also those cold metal pistol magazines are no match for the soft neoprene backer. Now that is quite handy.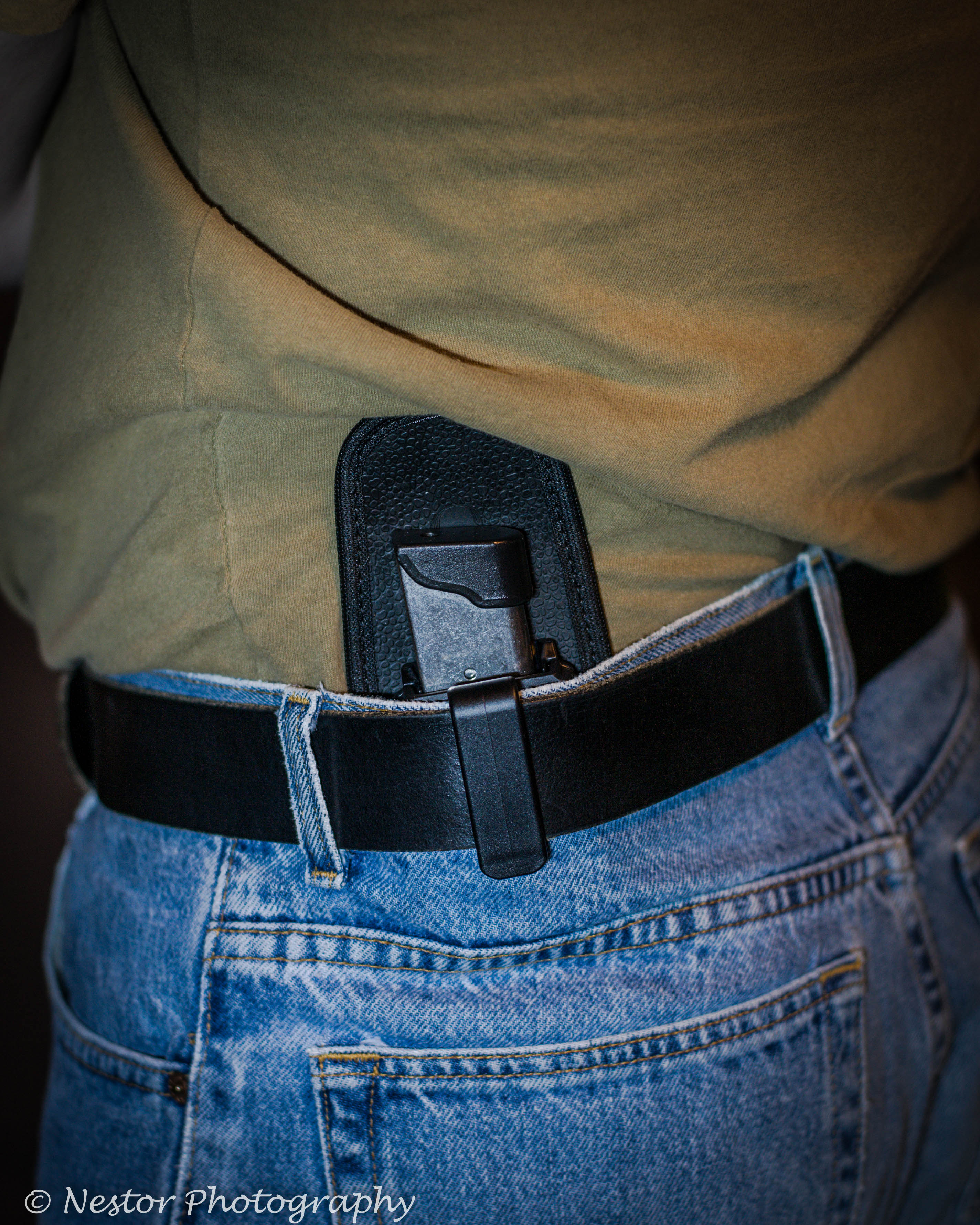 The new Alien Gear Cloak Mag Carrier can also be carried on the outside of waistband (OWB). With the two different belt clips and two different attachment spots this magazine carrier will be a perfect height and adjustment.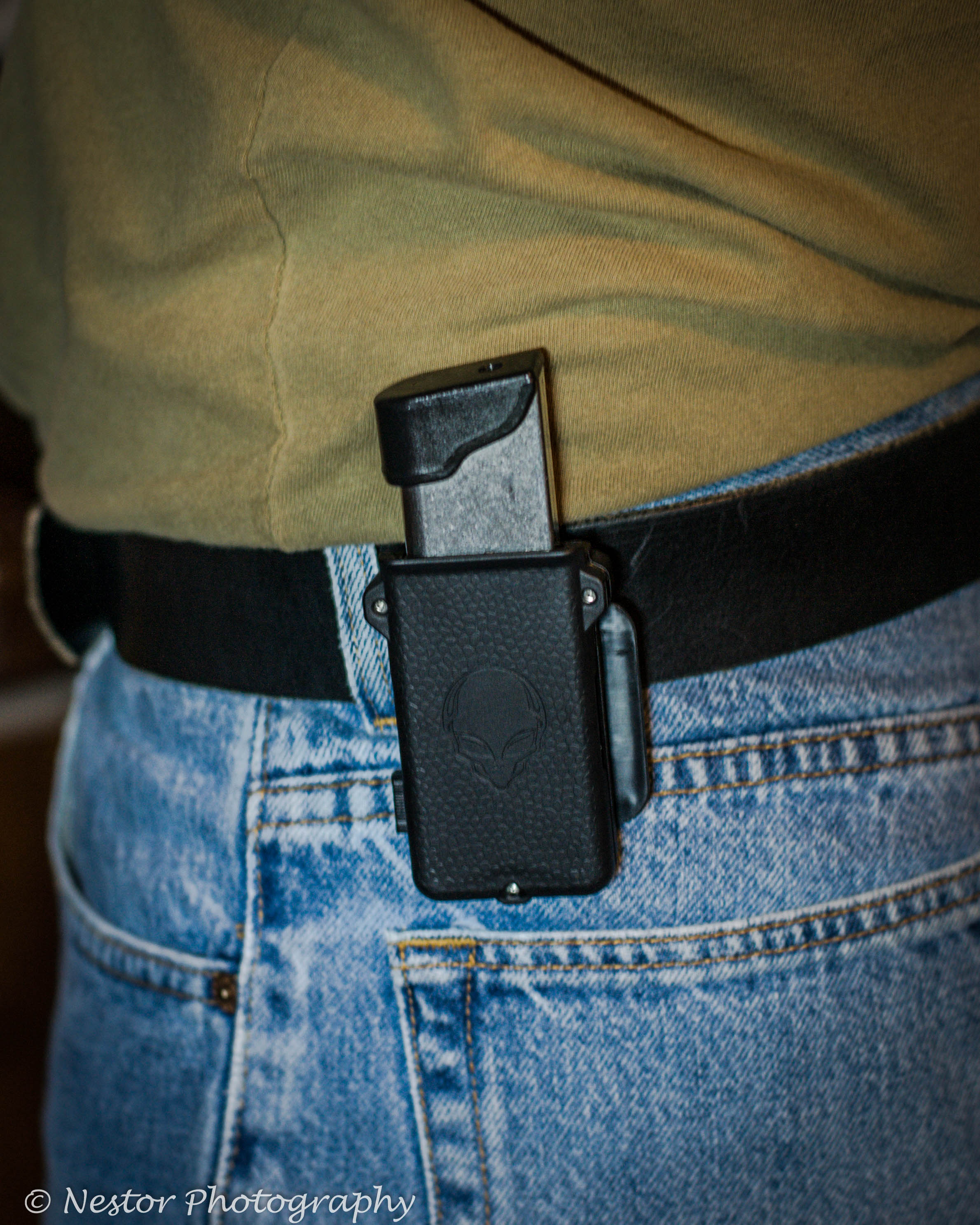 I certainly can say honestly I am thoroughly impressed with the new Alien Gear Cloak Mag Carrier. As with all Alien Gear products it has the 30 day test drive and a forever warranty. It is also made in the U.S.A. too. Check out their whole product line at the Alien Gear website today.
NEXT: WE REVIEW CLENZOIL FIELD & RANGE, THE SHOOTING INDUSTRY'S SECRET SUPER-PRODUCT