Electric cars naturally produce more torque than gasoline models, and Goodyear has set out to help reduce the rate of tire wear.
At the 2018 Geneva Motor Show, Goodyear revealed the EfficientGrip Performance prototype tire with Electric Drive Technology.
Electric vehicles are at the forefront of the auto industry right now, and this new concept could become a standard among the segment real quick.
Chris Delaney, President of Goodyear Europe, Middle East and Africa, comments, "We are working with automakers to introduce our Electric Drive Technology next year designed to address the unique performance requirements of this growing vehicle segment."
According to Goodyear, regular tires wear 30 percent faster on electric models due to the instant torque release from the electric motor. The weight of the battery packs also plays a part in the increased rate of wear.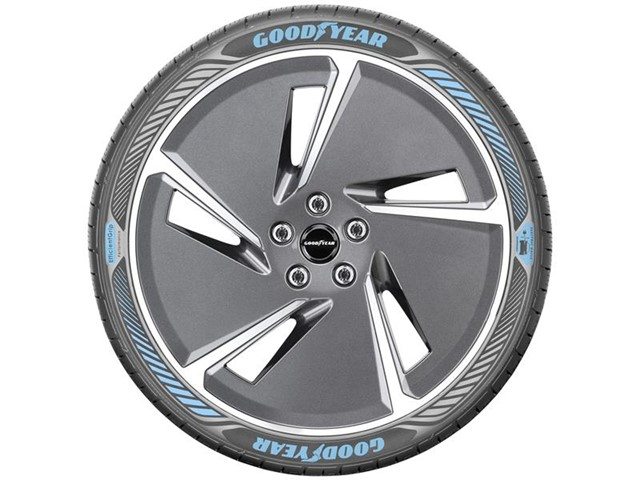 What makes it different? The tire is designed with a tighter tread pattern that puts more rubber on the road, and the shape of the tire cavity is altered to support the added weight. The sidewall is also aerodynamically tuned to reduce drag.
"As a company with a 120-year heritage of delivering innovative products that help change the world of transport, the EfficientGrip Performance prototype with Electric Drive Technology is proof that Goodyear continues to lead on this path of future mobility," Delaney said.
Production is still underway, but Goodyear mentioned that the EfficientGrip Performance prototype will be sold in Europe by 2019. Depending on the outcome, we can expect to see it here in the United States soon after.
NEXT: FORD ROLLS OUT THE MOST ADVANCED SUITE OF SAFETY FEATURES
WATCH