The new Gill Langland Technical Hoodie surpassed expectations of what a hooded sweatshirt can be.
It's no secret that hoodies are just about the greatest piece of apparel an outdoorsman, or anyone for that matter, can wear.
Don't take that as hyperbole; I truly think if I had to choose the most comfortable, most practical, and most meaningful top I can throw over my head for an early season fishing trip or cool morning hike, it would be a hoodie.
When the famed Gill Fishing brand came out with a new style dubbed the Gill Langland Technical Hoodie, I jumped at the chance to try it out on the basis of determining what it was that helped this particular hoodie stand out.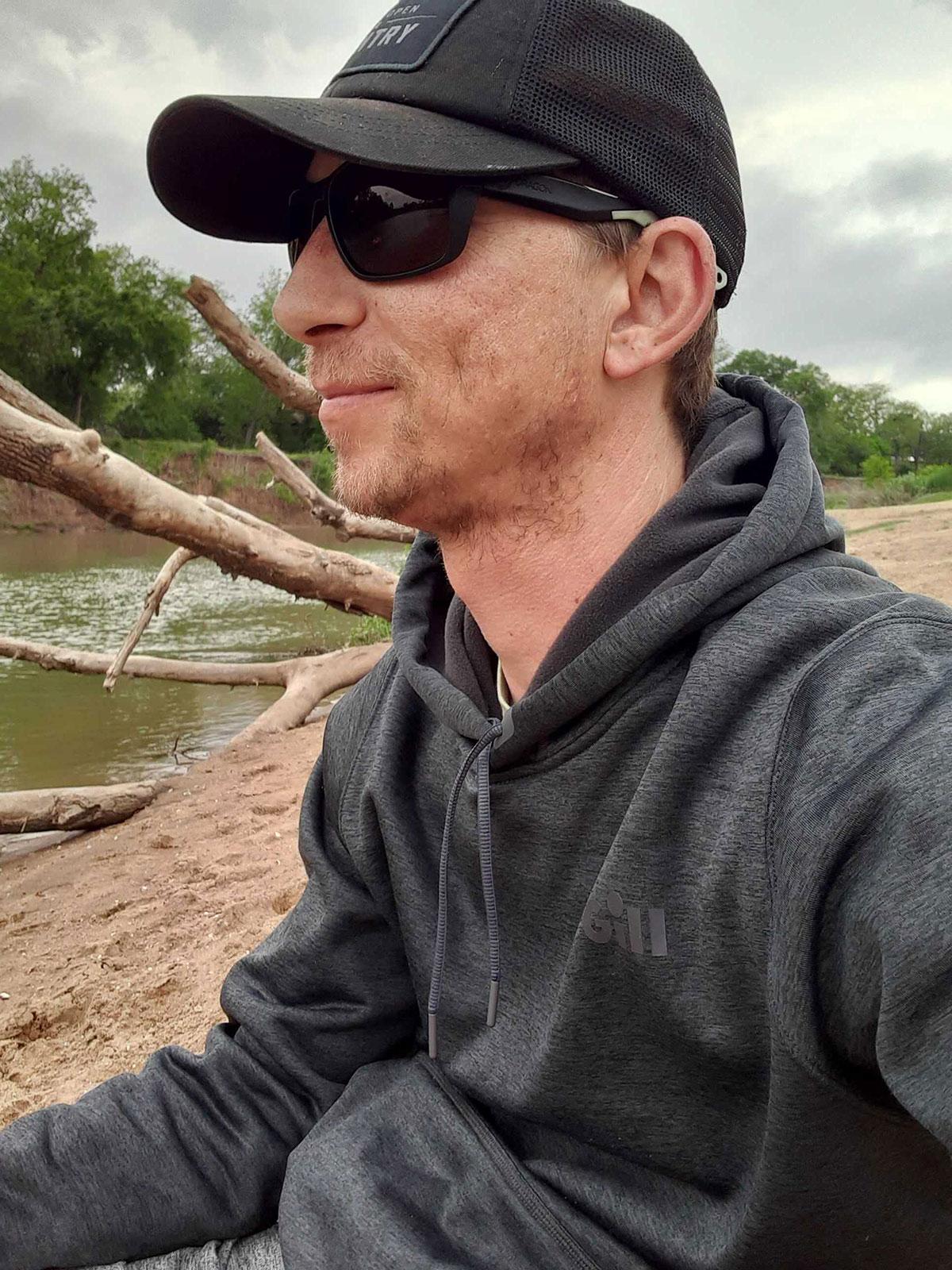 So far the Langland, designed for anglers but great for anyone, delivered on its lofty promises. It's quickly become a go-to choice from the large collection of hooded sweatshirts I've accumulated over the years.
The Gill Langland Technical Hoodie
Right off the bat, you can tell this is no ordinary hooded sweatshirt. The Langland Hoodie comes in one color, Steel, which goes with essentially everything. There are integrated thumb loops, seemingly a requirement on modern fishing tops, and the lightweight, soft-to-the-touch fit earns it early high marks.
The Langland is covered by an XPEL stain resistant technology, engineered to repel water, blood, and slime. It's a plant-based fabric coating that also includes moisture and odor resistant features. In fact, when I received the hoodie to test out myself, it included three small vials of liquids you'd commonly encounter on a fishing excursion: water, motor oil, and a little Bud Light.
Lo and behold, when I tested the sweatshirt against these elements, the liquid ran right off the surface as advertised. It caused no lingering spots or stains, no leftover smell, and no seemingly compromise of the hoodie's performance.
It's worth noting that the XPEL fabric coating treatment promises a consistent level of performance through the first 30 washes, and it will continue to be effective through the first 50 washes. With a hoodie that repels grit and grime as well as the Langland, you likely won't be washing it that often anyway. The good news is that it's machine washable at all, since many of the technically advanced apparel pieces in today's market don't have that luxury.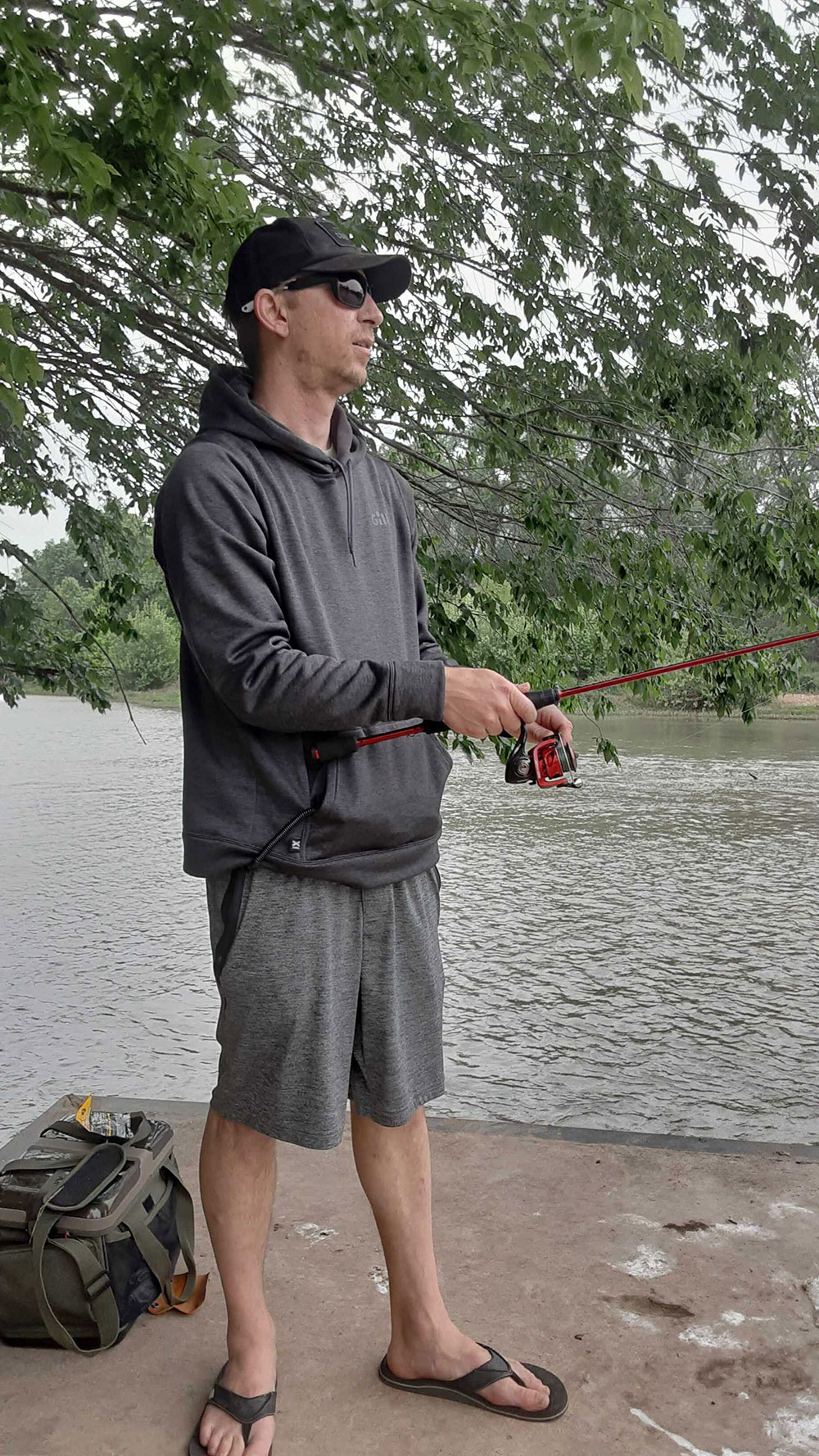 The hoodie also features 4-way stretch, a necessity in this day and age, plus a breathable, pill resistant fleece on the interior. The thermal protection does a great job of keeping your upper body warm on cold, cool mornings, and doesn't weigh you down or overheat your core if the sun comes out.
The adjustable hood features an inner draw cord that's stronger and better made than most of the cheap nylon strings that hoodies featured in the old days. It also has a rubber-like patch covering the draw string hole to prevent tears in the seam. Speaking of, all the seams are superbly stitched and appear to be able to stand up to some serious tugs and pulls.
The front kangaroo pouch, a hoodie mainstay, includes an internal zippered pocket, perfect for keys or a wallet so you can keep those essentials in your outer layer, easily accessible but still secured better than a normal pouch can achieve.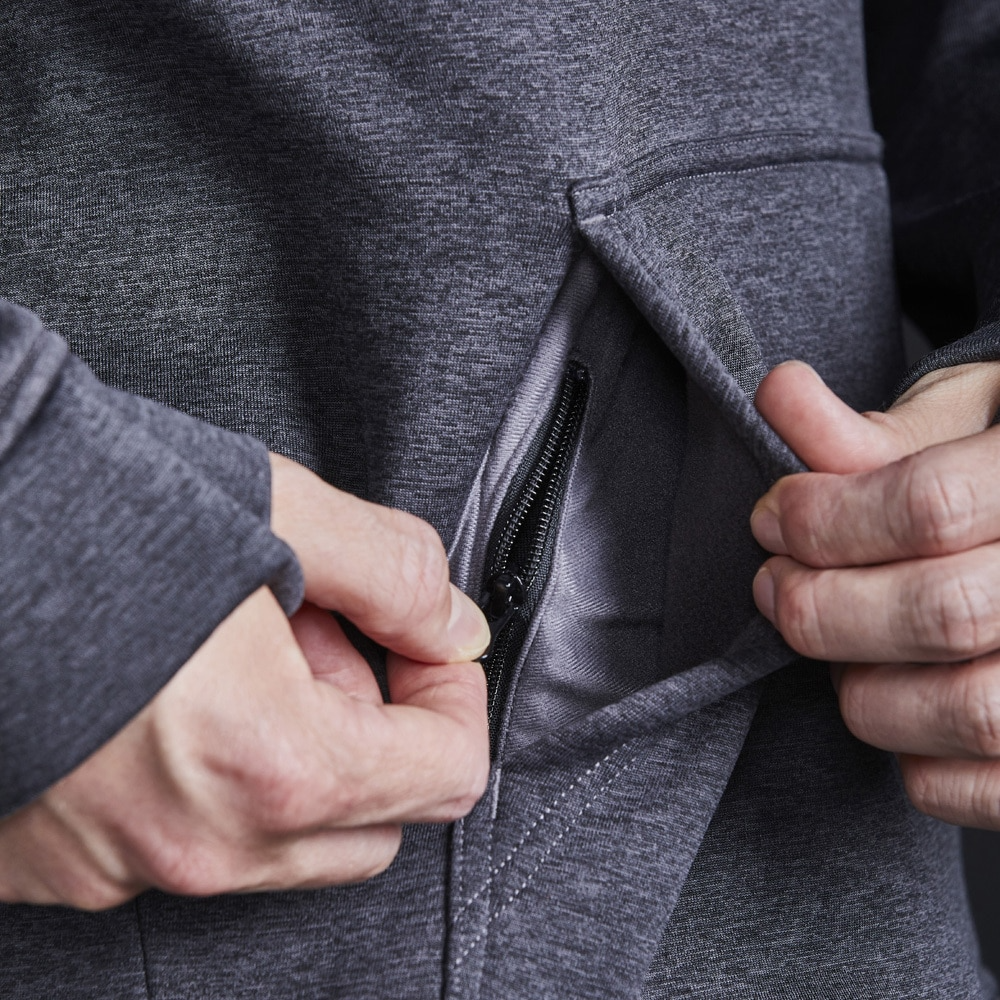 Overall Thoughts on the Gill Fishing Langland Technical Hoodie
Of all the new products that hit the shelves, an advanced fishing hoodie would seem to some as overkill. All you need to do is bring a light jacket and wear a t-shirt underneath, they would say.
But a hoodie with such a comfortable fit and seriously advanced features could, and probably should, be included amongst your most essential fishing gear.
The Langland Hoodie has an MSRP of $89.95, and seeing as it's built to last and resist stain so well, that's a reasonable price to pay in my opinion.
I could easily see this hoodie being worth the money for any fisherman or woman, whether they're weekend fly fishing enthusiasts or professional anglers. The "technical" parts are great, but they shouldn't lead you to think it's a piece of clothing the rises above your ability or the frequency of your fishing exploits.
Heck, you don't even have to be an angler to get something out of this hoodie. It would serve well as camping attire, for sitting in a ground blind during hunting season, or just wearing around town when the temperatures call for it.
Since reaching into your closet for a hoodie has become so commonplace, you might as well make sure the one you're grabbing is going to stack up. And especially if you're someone who spends a lot of time outdoors, the stain resistant features and overall comfort will certainly pay dividends.
You can find out more about the Langland Technical Hoodie, as well as Gill Fishing's other awesome apparel and gear, at GillFishing.com.
For fishing gear and more, check out Bass Pro Shops.

NEXT: SALTWATER FISHING VS. FRESHWATER FISHING: WHAT WE LOVE AND HATE ABOUT BOTH
WATCH