Training a bird dog is a daunting endeavor, but technology continues to make it easier.
That catalog photo of a hunting dog poking its head out of the truck cab gets every one of us, doesn't it? It's awesome to imagine having a trained dog that'll work alongside you as your loyal hunting sidekick.
However, when it comes down to actually making it happen, few are up for the challenge of turning a puppy into a hunting dog.
As an upland hunter myself, I daydreamed about having my own bird dog for years, but sorely doubted my ability to train one. There's the option of paying someone else to do the work, but I never wanted to miss out on that one-on-one time with my hypothetical puppy, so I knew I'd end up doing it myself whenever the time came.
Back in February, it finally happened. I ended up getting a female English setter from George Bird Evans' famed bloodline, "Old Hemlock."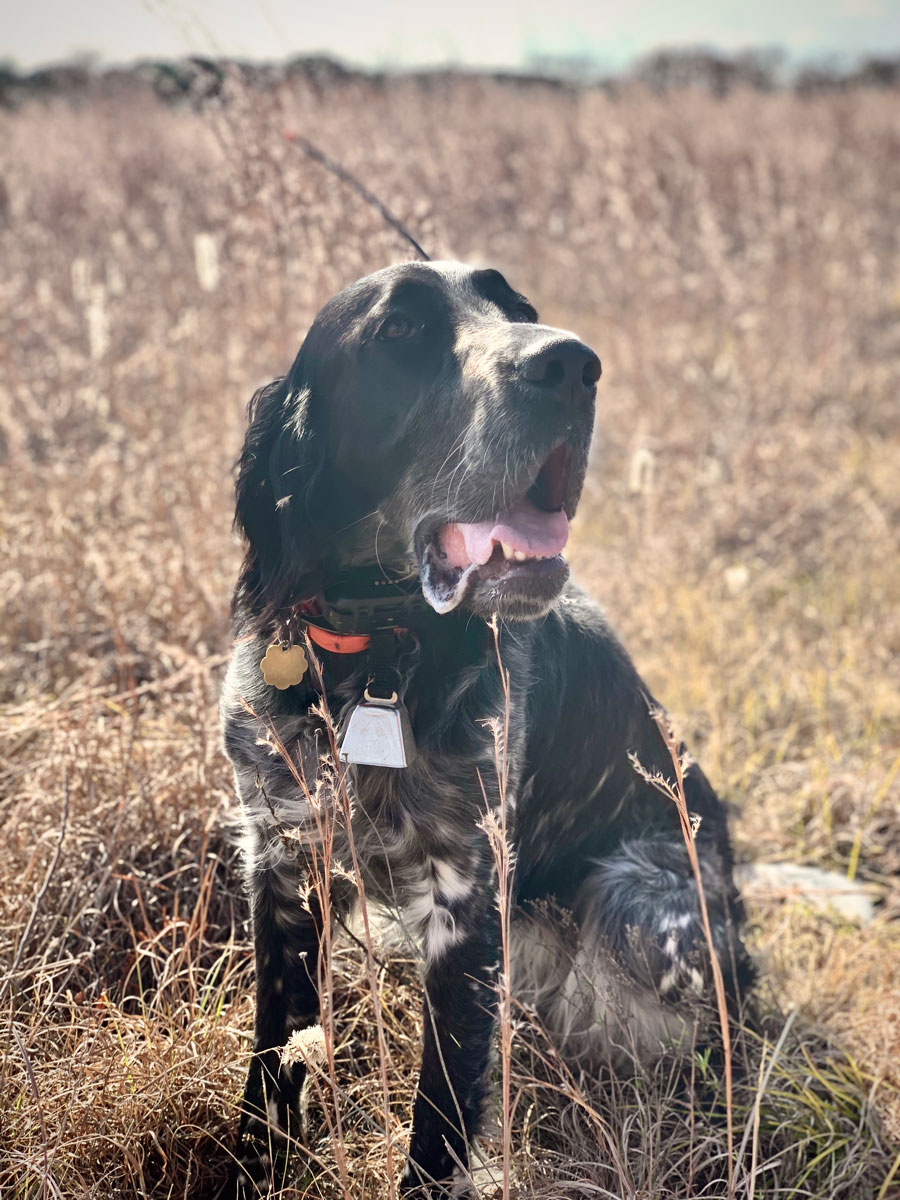 Sage looked different from the rest of the puppies, sporting a coat that's nearly jet-black, whereas most Old Hemlock setters are white with some secondary coloration.
It seemed fitting, though, as I also stuck out; among the puppy recipients, I was the only first-timer.
I quickly started training her on the classic rod-and-wing routine, and eventually joined a hunt club—Austin Gun Club, up near Lampasas, Texas—where I would introduce her to live birds.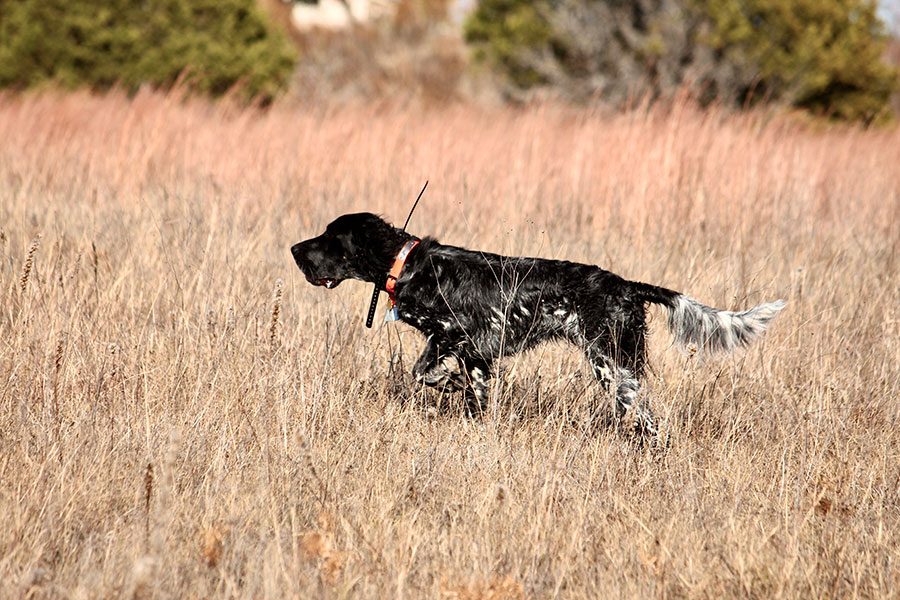 I eventually had her pointing and holding on live birds, but I had no control of her range and no command over her retrieves. She was still running the show, which was a huge problem only a month before opening day.
Then I got my hands on the Garmin Alpha 100 and the TT 15 Mini dog collar, which is widely regarded as the Cadillac of training systems.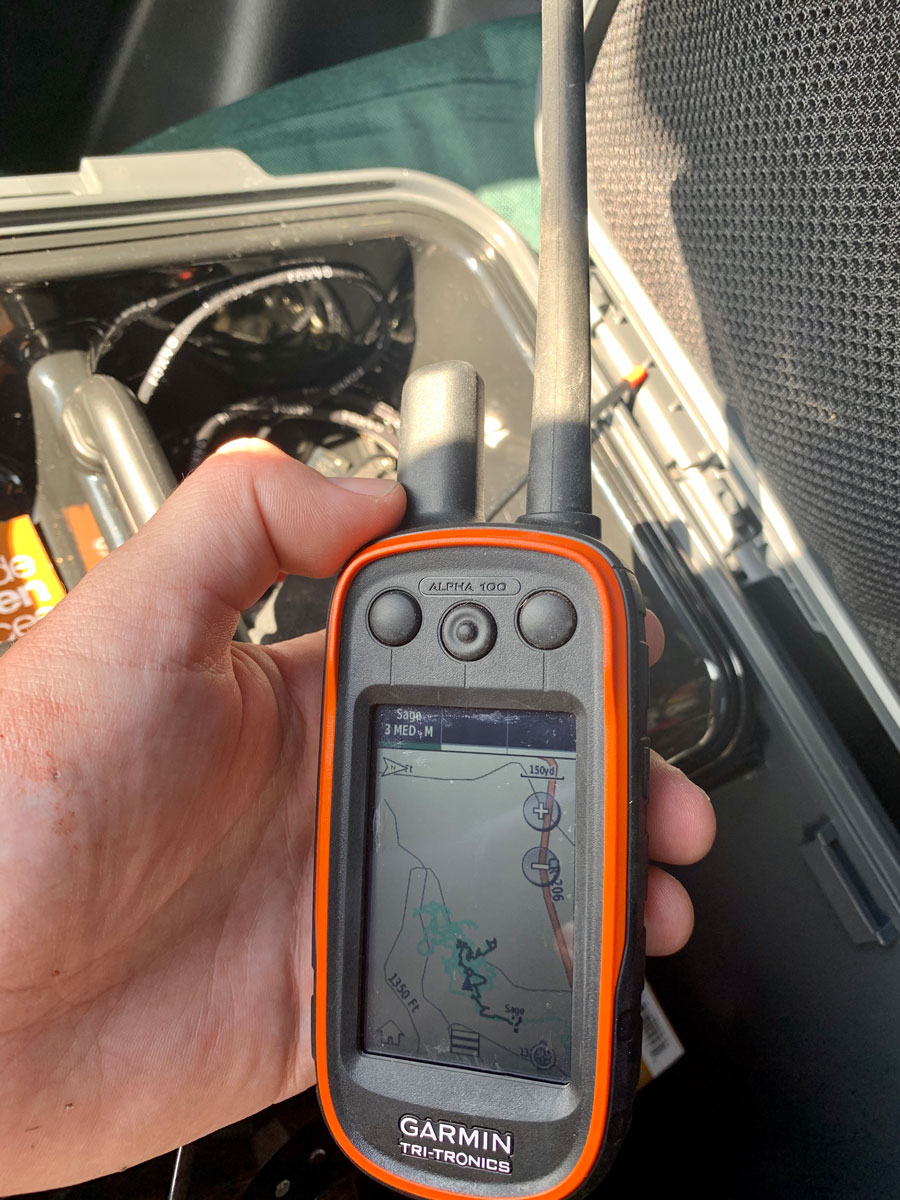 With the Alpha 100, you really get two different tools. The first is a state-of-the-art trainer, which is incredibly user-friendly, easy to learn and especially versatile. The second is a top-notch GPS system built specifically for hunters who use dogs with Garmin's Tri-Tronics® electronic dog training technology, but one that also works as an ordinary navigation system if need be.
While the Alpha 100 was a little intimidating at first with all the features it offered, it quickly became the keys to my bird hunting ignition. Each hunt is centered around the abilities of this training/tracking system, as I'm using it from the time I leave the truck to the moment I get home.
Let's start with the training aspect.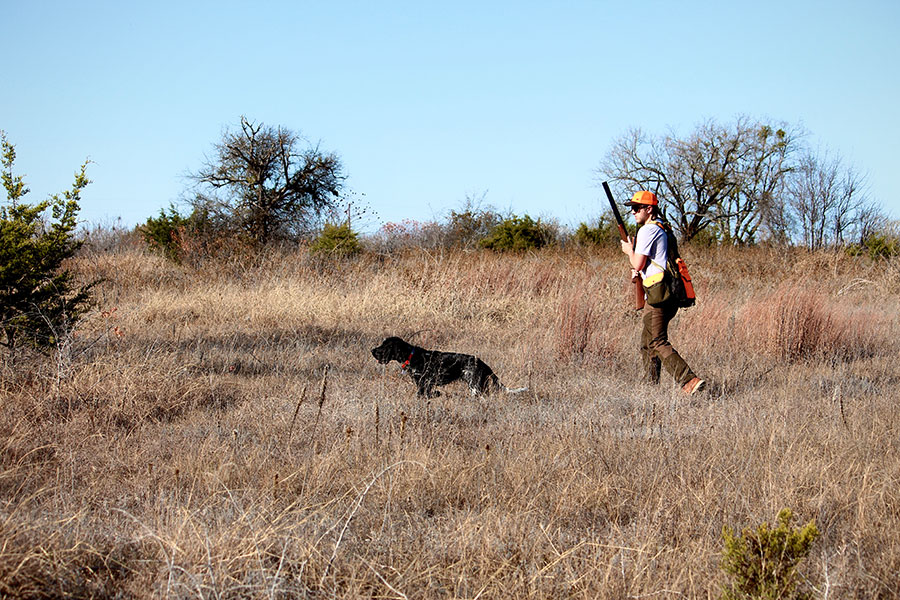 When Sage was just a puppy, I was already training her with very basic drills that essentially guided her instincts. Daily practices such as getting her to hold before eating and saying "dead bird" every time she brought me a toy planted seeds that surely made an impression. While her adolescence inevitably began to trump her initial training, the instinct was still there.
Positive reinforcement is always a must, as nothing is more important than the dog having fun and knowing its hard work pleases you. But gentle corrections go a long way in speeding up the training process.
The Alpha 100 is great in that it offers a slew of different levels. You have the option of giving your dog a tone, a vibration or an adjustable static shock.
I started using the trainer to keep her at a healthy range, first giving her a tone and then upping it to a light shock if she still wasn't submitting to my command. She started responding to the tone after only a couple light shocks, so now a single beep is the most I'll ever need to give her to keep her in range.
Because I spent so much time on range control and pointing, the retrieval side of her training fell by the wayside, but those early drills weren't forgotten.
On our second hunt of the year, she picked up a bobwhite quail and started running around in celebratory fashion, which I momentarily welcomed with some positive reinforcement. Once I was done rewarding her for pointing her bird, I yelled "dead bird," something I hadn't yelled since she was four months old.
She looked at me for a split second and kept running. After only one tone correction, she raced toward me and dropped the bird in my hand.
If you put in the time crafting a bird dog from the day you get it, the Alpha 100 will serve as the finishing touch.
The GPS is just as impressive, offering hunters the ability to track up to 20 dogs or friends from up to 9 miles or 4 miles away, depending on what collar you go with. You can name each dog or fellow hunter, allowing you to see who is where and what direction they're walking in.
You can also measure dogs' speed and distance traveled (updating every 2.5 seconds), which can prove handy when you're trying to decide if it's time to call it quits.
Additionally, you can mark landmarks like your truck, your camp and hot spots you want to revisit before the end of the hunt. You can also set waypoints to each of these landmarks, which will show you how far you have to walk.
The Alpha 100 also comes preloaded with TOPO U.S. 100k maps, so you won't have to worry about getting lost, so long as you set your landmarks.
While this system is ideal for bird hunting, by no means is it limited to the uplands. Not only will it notify you when you're dog stops like it might be on point, but it will also alert you when your dog trees an animal.
So for all of you who use dogs to hunt bears, small game and deer (where legal), look no further. You'll reap all the same dog tracking benefits.
Tech Specs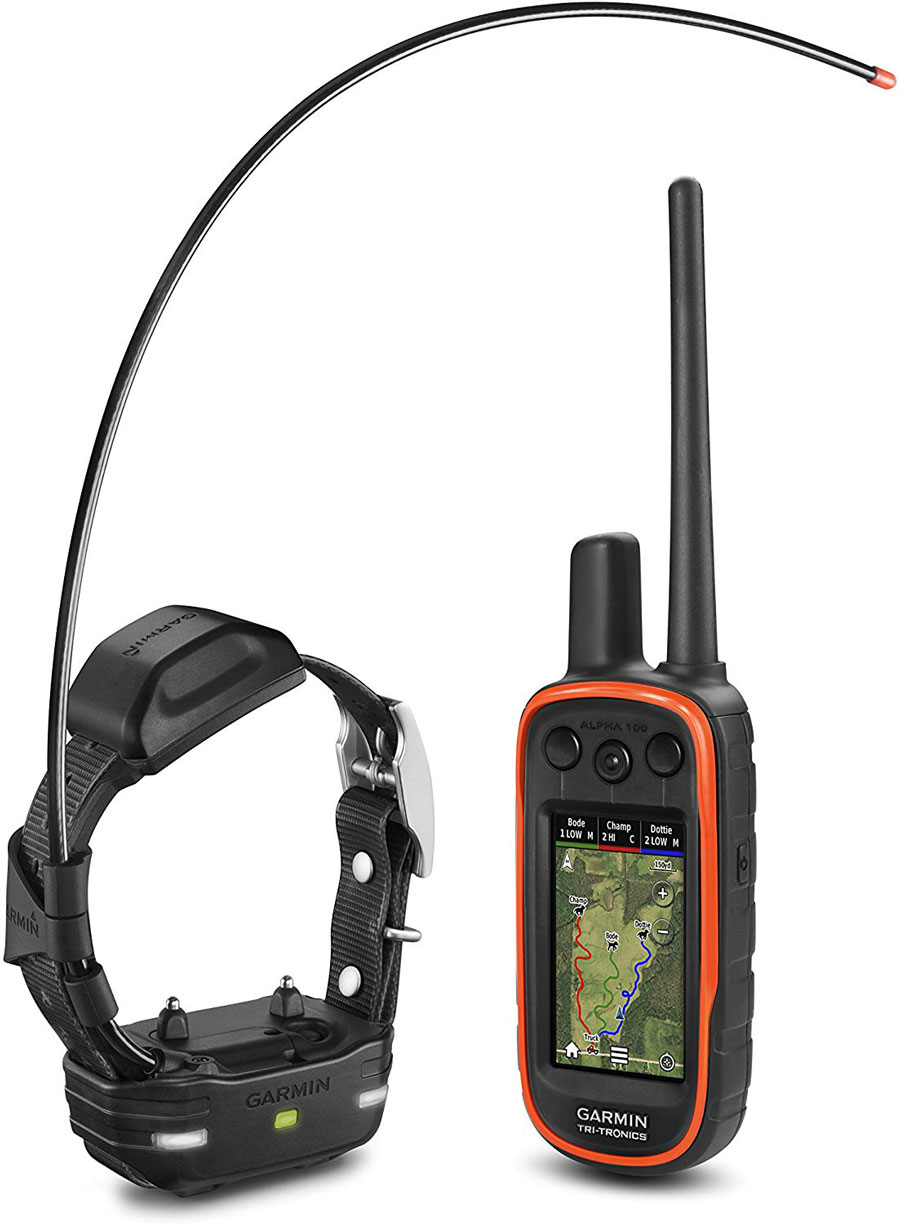 Display Resolution: 240 x 400 pixels
Display Type: Transflective 65-K color TFT touchscreen
Weight: 8.8 ounces with standard antenna and battery
Battery: Rechargeable lithium-ion (included)
Battery Life: Up to 20 hours
Water Rating: IPX7
Memory/History: 4.0 GB
Interface: USB
Preloaded Maps: Yes (topographic)
Waypoints/Favorites/Locations: 4,000
Routes: 200
Track Log: 10,000 points, 200 saved tracks
NEXT: YETI LOADOUT GOBOX, 5-GALLON BUCKET BELONG IN EVERY HUNTER'S TRUCK
WATCH
Enjoy the outdoors?
Sign up for daily stories delivered straight to your inbox.