Yokohama's most rugged off-road, all-terrain tires are actually great for everyday driving.
When I bought my 2017 Toyota 4Runner TRD Off Road back in September, I knew I eventually wanted to lift it. However, anyone who's ever lifted a vehicle to make it off-road-savvy knows that rugged stance comes with some drawbacks.
The key is finding a happy medium that suits all of your specific needs.
As an upland bird hunter who likes traveling to new places with my English setter, Sage, I found myself with certain limitations, but also clear necessities.
First, I realized I had to give up the luxuries of a pickup truck. Having only owned pickups all of my life, switching to an SUV just didn't feel right.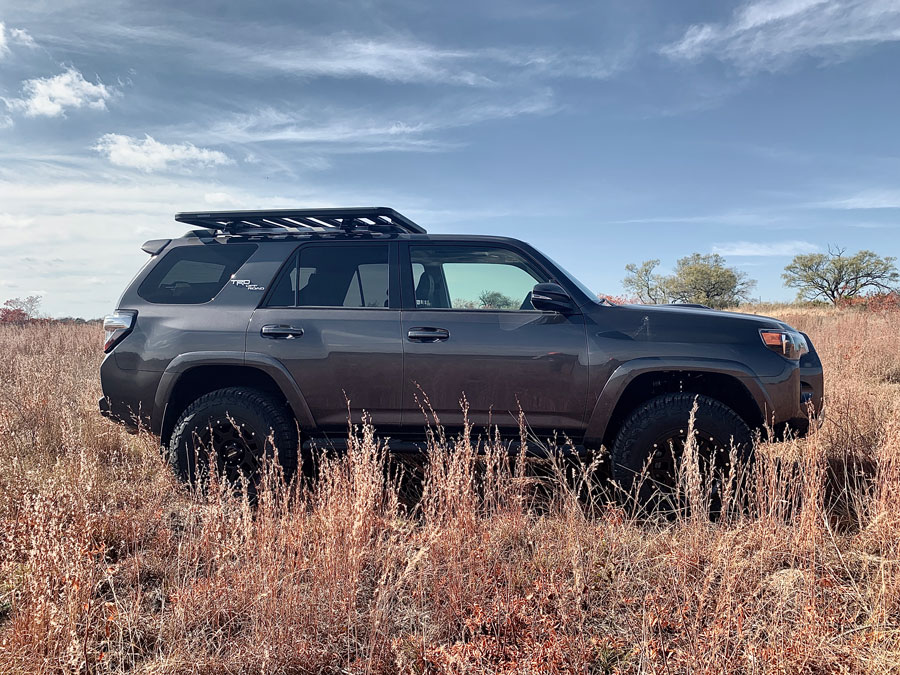 But, anyone with a hunting dog can relate to the nightmare of cleaning hair and slobber stains out of a truck cab. And, anyone who lives in the South can sympathize with an exhausted dog cooking back in a truck bed. Sage needed air conditioning and enough room for a crate.
The second glaring requirement for my next vehicle was the ability to put on a lot of miles.
Getting a Toyota was a bit of a no-brainer for me, largely due to their reputation for longevity, but I found myself in somewhat of a dilemma when it was time to lift.
I needed more clearance and all-terrain tires if I wanted to get the most out of my new vehicle, but how much gas mileage was a really willing to give up? How much would my ride quality suffer? Is it possible to have a do-it-all, off-road vehicle that doubles as a practical everyday driver?
I took a bit of a shot in the dark with a set of Yokohama Geolandar X-AT tires—going with a brand I'd never used before—and seemingly hit the nail right on the head.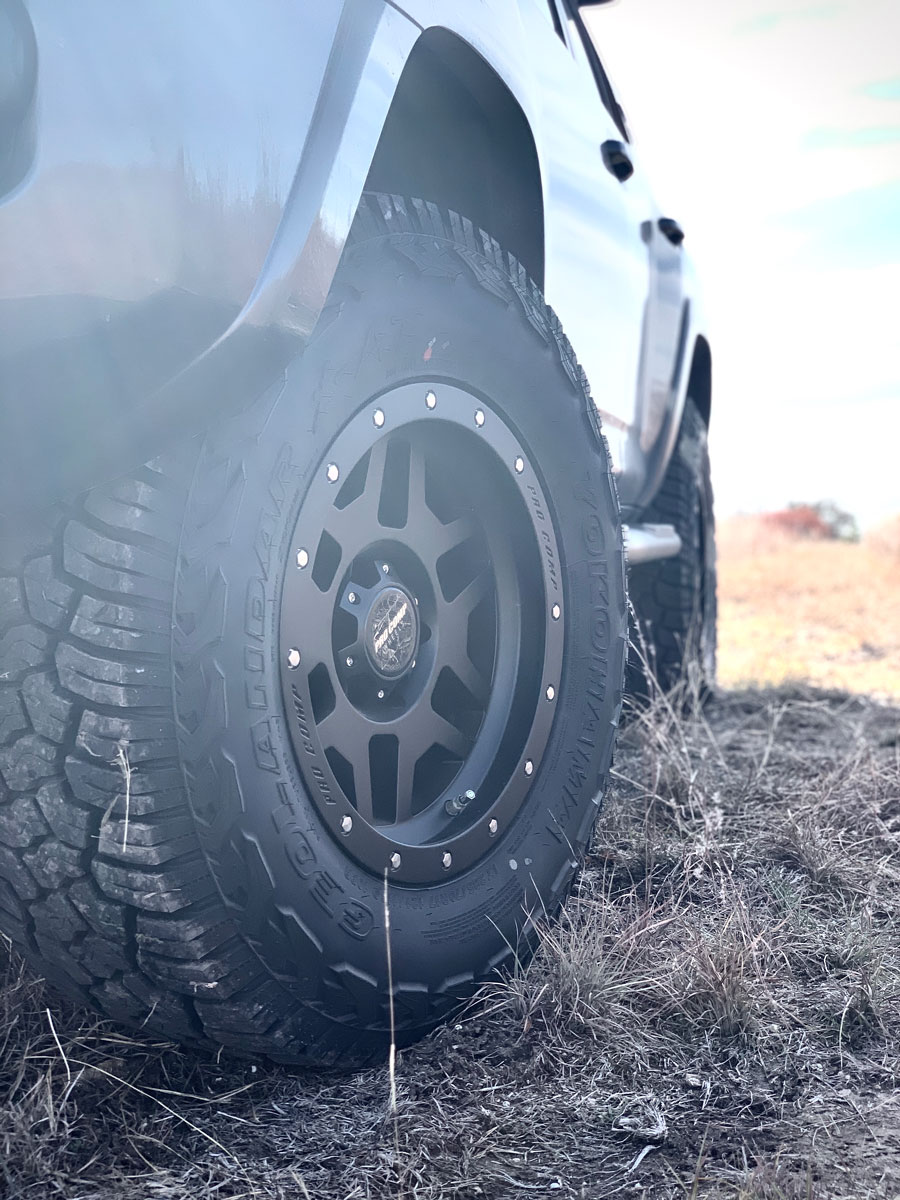 Switching off-road tires on a daily driver typically makes a pretty noticeable difference in the on-road ride.
On my last truck, a 2005 Ford Ranger, I started with Maxxis Bighorn M/T tires, moved to Kumho Road Venture A/T tires and eventually went to the revered BFGoodrich K02 A/T tires.
Each had pros and cons, which were fairly self-explanatory. The Bighorns were dynamite, but killed ride quality, as mud-terrain tires often do.
I switched to the the Road Ventures to get a more road-friendly tire, but probably went a little too conservative, as they struggled mightily in tougher terrain.
The K02s ended up being a nice happy medium, but were just a bit aggressive for an everyday driver, as they still killed my gas mileage.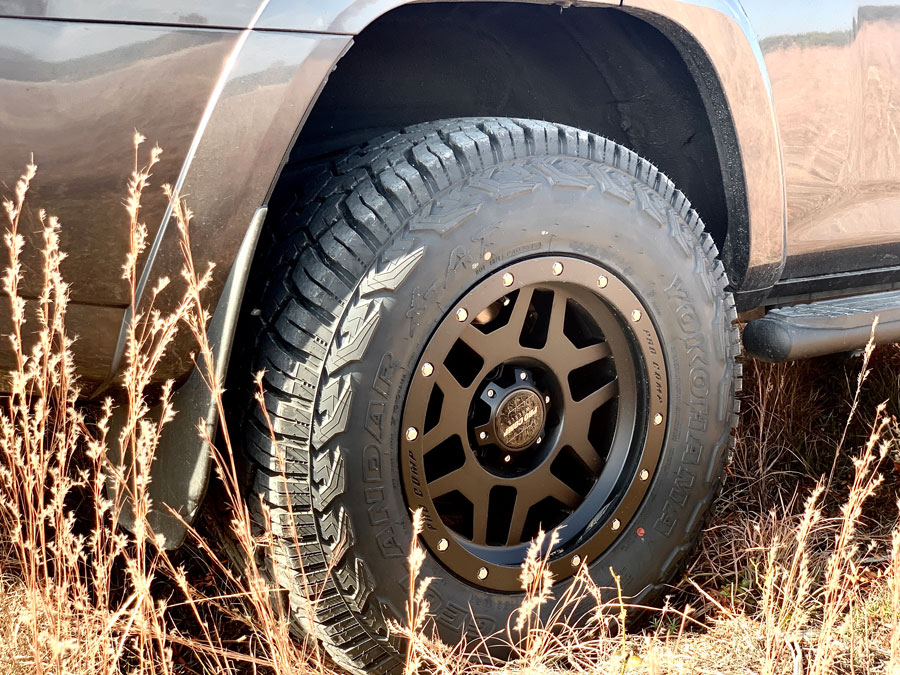 However, with a 3-inch Bilstein suspension lift, 17-inch Pro Comp Phaser aluminum wheels and the 285 70R17 (33-inch) Geolandar X-AT tires, the ride quality in my 4Runner has largely remained the same.
Besides sitting higher off the ground, obviously, it still offers an easy drive with decent gas mileage for an off-road vehicle.
One of the most surprising aspects of the Geolandar X-AT tires, though, was how quiet they were. Using a five-pitch block system and zig-zag grooves to interrupt airflow, you get that rugged all-terrain performance without the typical, obnoxious road noise.
After taking them off the pavement for a bowhite quail hunt in central Texas last weekend, I can safely say the tires surpassed my expectations in the dirt, too.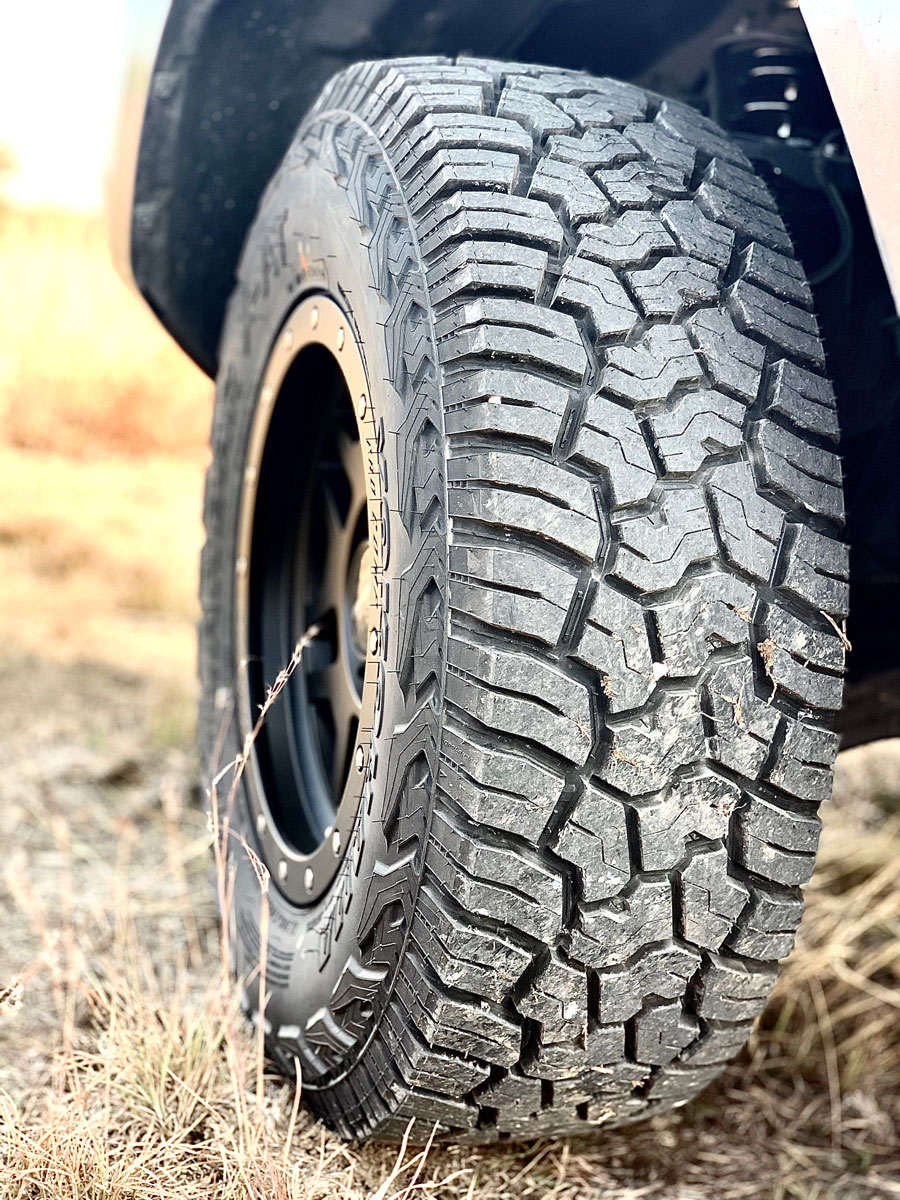 Aggressive center blocks, combination grooves and dynamic shoulder blocks collectively maximize traction while staying impressively durable.
They feature Yokohama's Geo-Shield Technology, which uses three sidewall plies, a high turn-up carcass and a full nylon cap to protect against punctures in the tread, as well as dual sidewall protectors to guard against tough-angle impacts.
Using Yokohama's HD-2 Off-Road Compound, a unique triple-polymer blend, the Geolandar X-ATs maintain an optimal balance of on-road and off-road longevity, which is ideal for the traveling hunter like myself.
While lifting any truck or SUV comes with strings attached, the Geolandar X-AT tires will solve a lot of your problems at a nice price point of about $250 apiece.
NEXT: PHOTO OF 3-ANTLERED DEER SHARED ONLINE BY FORMER MICHIGAN LEGISLATOR
WATCH