A dual battery kit is a necessity for all automobile campers. If you're looking to power your gear from your offroad truck, UTV, or rooftop tent vehicle, a dual battery kit is completely essential in order to prevent a dead battery. Dual battery kits work in the way you might think. Two batteries are better than one, so you are able to power your equipment for longer.
A good dual battery kit will also have a smart isolator that shuts off your primary battery while the accessory battery is in use. With this system, the primary battery or starting battery is charged by the alternator while the second battery is in use and vice versa. This allows for your starting battery to remain charged so that you always have peace of mind, while your auxiliary battery kicks in to keep your gear powered.
Let's check out five of the absolute best dual battery systems on the market.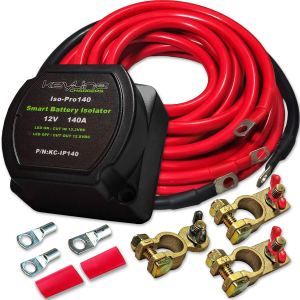 This model includes everything you might need to set up a dual battery system from positive and negative battery terminals to detailed, easy-to-follow DIY battery setup instructions. You'll need to get your own winches and spotlights to power, though.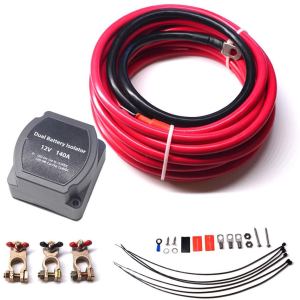 This high-quality system is built to be rugged yet easy to self-install or DIY. It fits a wide variety of trucks and off-road vehicles, so it should work with whatever you have in mind.
Read More: The 6 Best Car Accessories Under $100 Making the Everyday Commute Better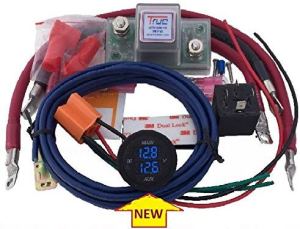 This system is great is you live in a rainy or humid area. To help prevent corrosion, the cables are sealed in a fully adhesive coating. This would be good for any of our readers who happen to live in the subtropics.

This kit is also fully waterproof as it is designed to be used with boats. This is also a great product for anyone looking to rig their RV with a dual battery kit since it's made for larger vehicles.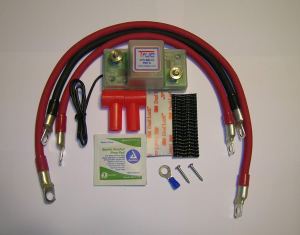 If you're looking for something to use with a UTV, this is probably your best option. It includes everything you'll need from the isolator to heat shrink battery cables and lugs.
In Conclusion
Each of these products will work as well as any on the market in addition to being easy to DIY. Depending on what vehicle you are looking to fit with a dual battery kit, you can select from this list and get your winches powered in no time.
Read More: 5 Useless Accessories Every Truck Owner Should Avoid