It's a good time to be alive for sports car aficionados—Ferrari announces its most powerful V8 ever.
The Geneva Motor Show happens next month, and there's already a ton of buzz surrounding it. The most recent news is that Ferrari will debut the new 488 Pista.
According to Ferrari, "The Ferrari 488 Pista marks a significant step forward from the previous special series in terms of both sporty dynamics and for the level of technological carry-over from racing. The name is, in fact, a direct homage to Ferrari's unparalleled heritage in motor sports."
In a nutshell, this sports car doesn't mess around.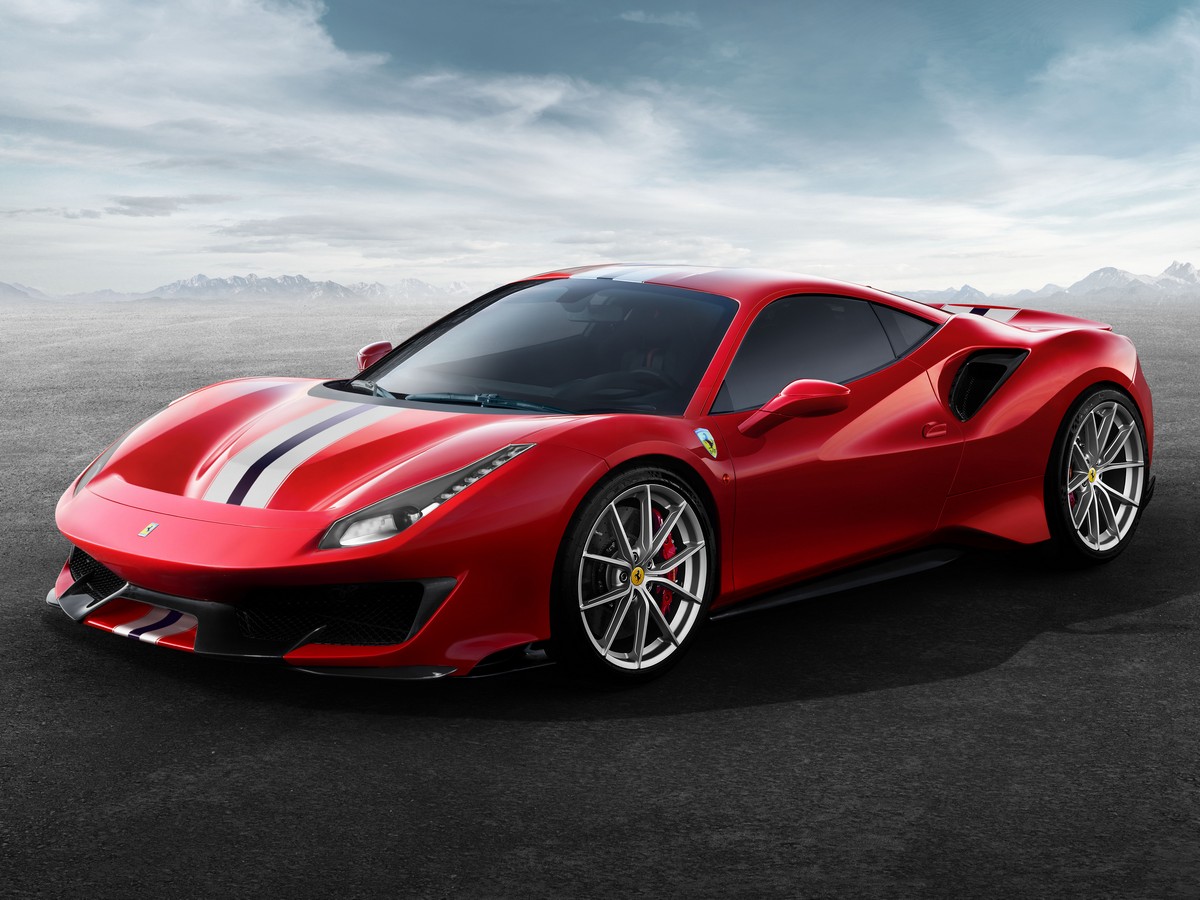 The 488 Pista takes cues from its siblings—the 488 GTB and 488 Challenge—to produce a ride like no other. It's a "hardcore" version of the GTB, and that's evident as soon as you lay eyes on it.
The 3.9-liter twin-turbo V8 is the brawn behind this new model, achieving a mad 711 horsepower and 568 lb-ft of torque. This is a stark 50-horsepower increase from the standard GTB.
The 488 Pista sprints from 0-60 mph in just 2.85 seconds and reaches a top speed of 211 mph.
Rear-wheel drive pairs with the seven-speed dual-clutch transmission for solid handling.
Aerodynamics is key in a vehicle such as the 488 Pista, which is why it's stocked with performance-enhancing systems and chiseled in all the right places.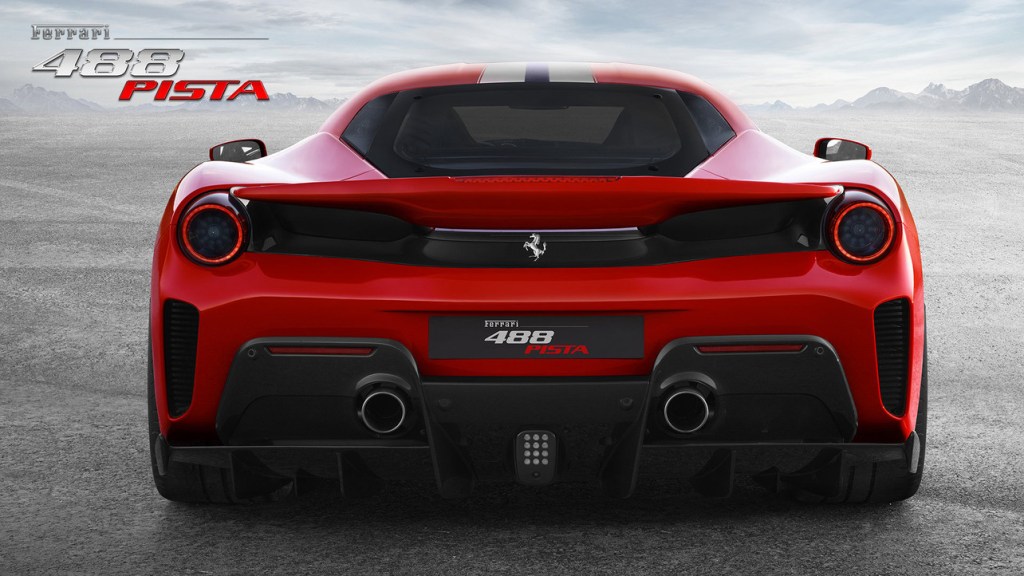 A front F1-inspired S-Duct, specially designed front diffusers, and a rear blown spoiler are the brains behind the 20 percent increase in downforce when compared to the 488 GTB.
Ferrari's renowned Side-Slip Angle Control system is also implemented, which manages traction and stability control, the magnetic suspension and the electronically controlled limited-slip differential.
This racing-inspired Ferrari weighs just 2,822 pounds, which is about 198 pounds less than the GTB.
The two-seater Pista 488 looks and feels as a racecar should, even inside. The interior has been "pared back" to give it a more sports car-esque atmosphere. You may, however, outfit it with add-ons if you wish.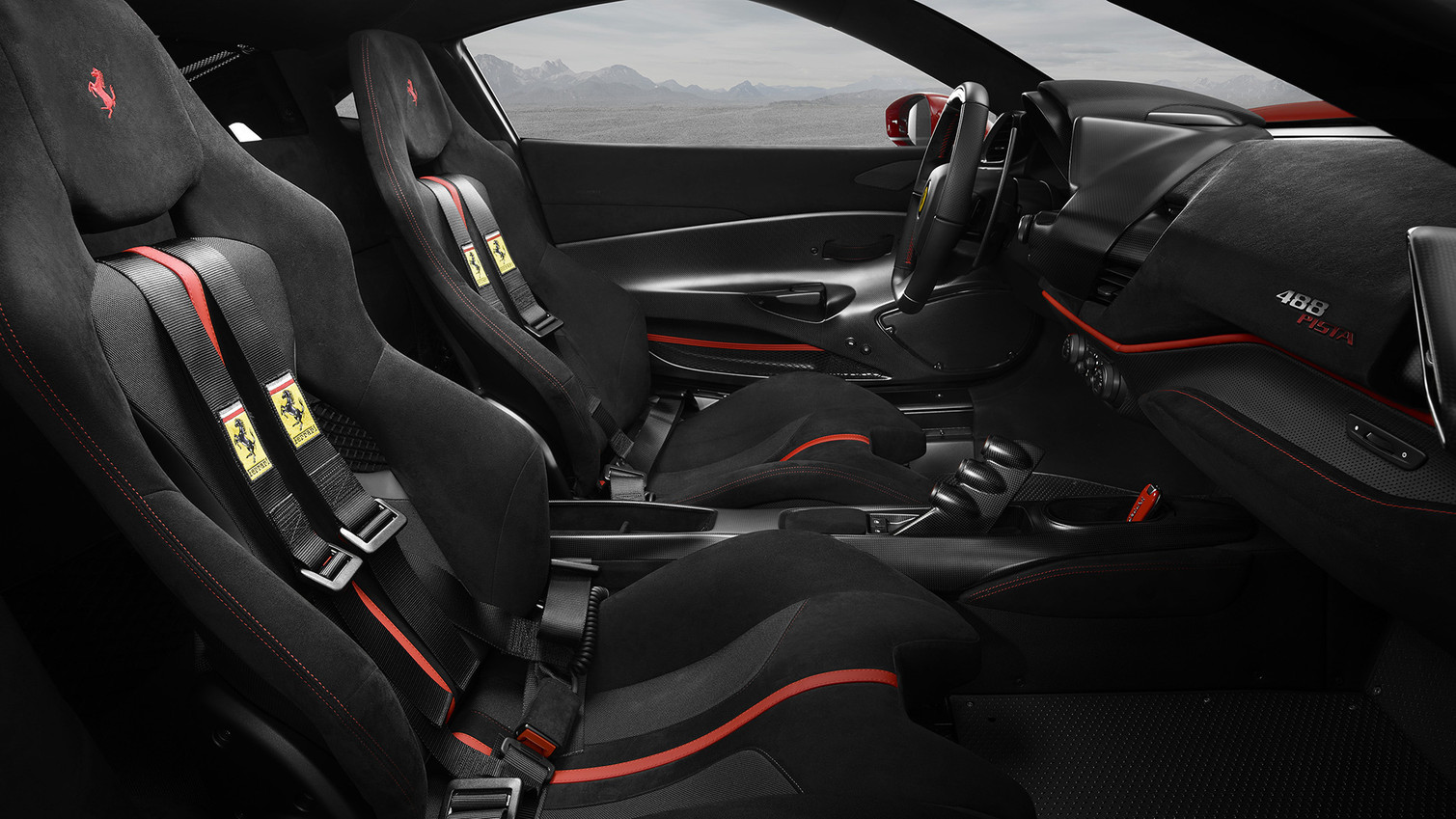 The 488 Pista will be officially introduced at the Geneva Motor Show in March, where we'll be able to acquire even more information on this up-and-coming vehicle, such as how much it's going for.
Also, in case you weren't aware—"Pista" means "track" in Italian, which is more than fitting for this sports car.
NEXT: VW ADDS A NEW I.D. CONCEPT CAR TO ITS LINEUP: THE I.D. VIZZION
WATCH