Father and son have a whopper of a fish tale - and an equally cool mount to remind them of the memory!
Adam Schreiber and his son Braxton shared a special moment on July 3, 2015. It was on that day, while trolling the depths of Cree Lake, in Saskatchewan, Canada, that eight-year-old Braxton hooked into a giant of a lake trout that gave him a fight he'll never forget.
The monster laker fell for a white and pink Kwikfish lure, and with a little help from Dad, Braxton was able to win the tug-of-war and get the fish in the boat. Wanting to release this trophy lake trout, a quick measurement was taken: 48 inches long with a 32-inch girth. The fish bottomed out the 50-pound scale the boys had in the boat!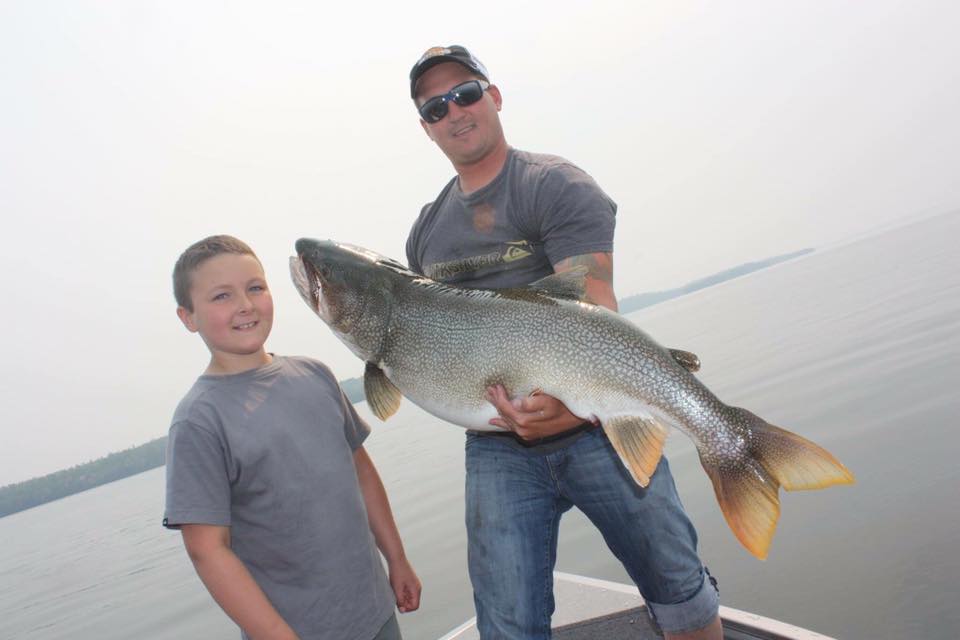 Fast forward to April 29, 2017. What showed up on that day was a massive cardboard box with, you guessed it, a fiberglass replica mount of their trophy fish. Created by Advanced Taxidermy, this mount is about as pretty as they get.
Here's a short video showing the unboxing. Sure looks like Christmas, doesn't it?
[divider]
[divider]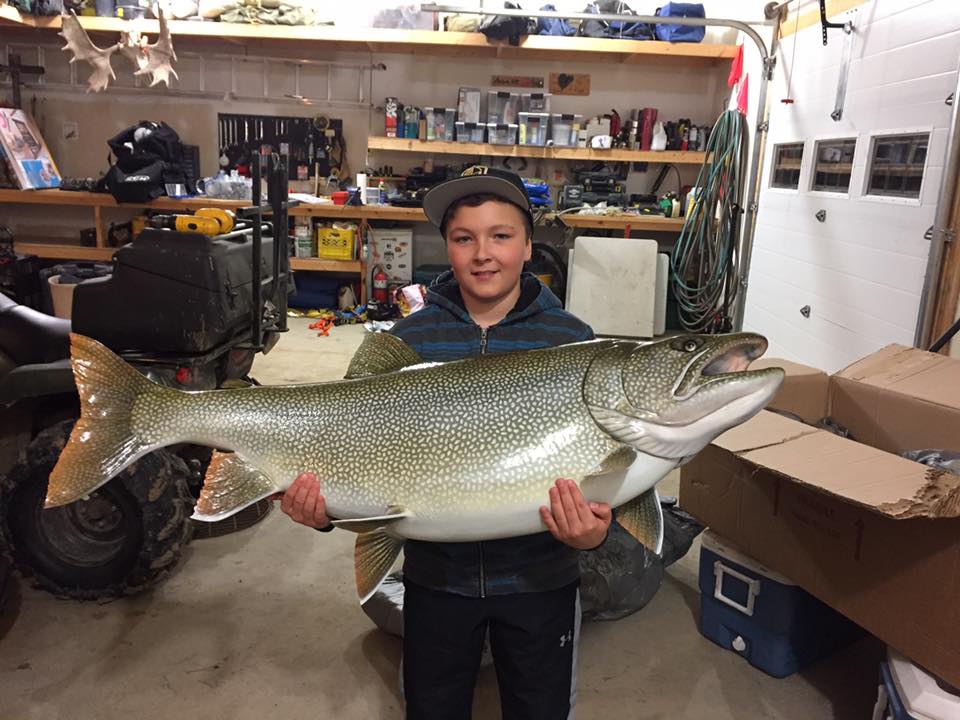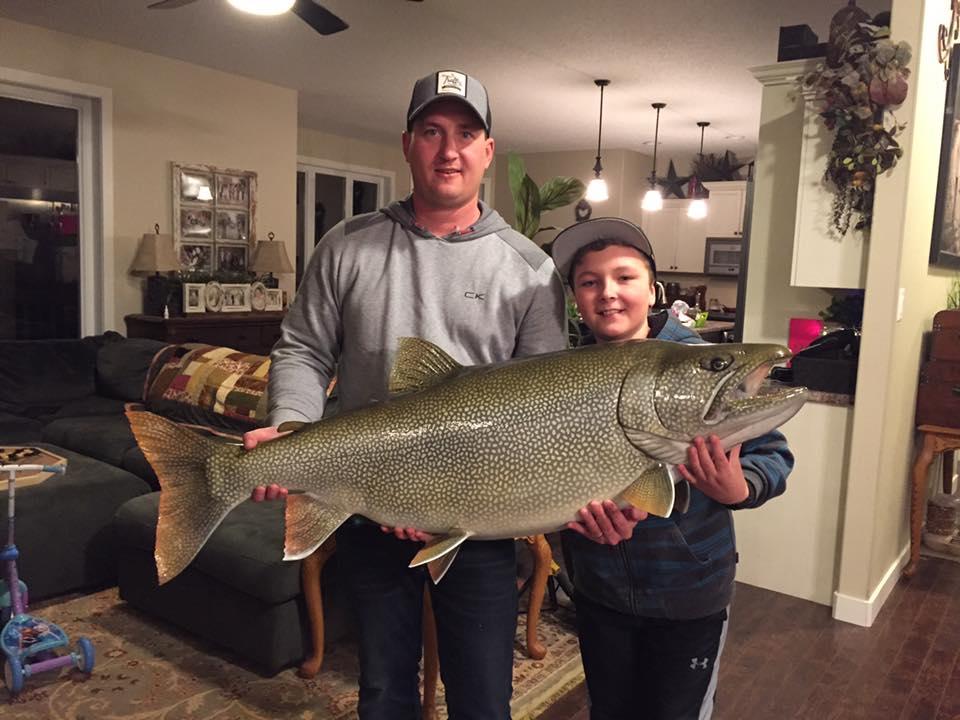 Talk about one heck of a fish story!
Want to catch a fish like this yourself? The Schreiber's own and operate

Cree Lake Lodge

, and judging from the size of trophy northern pike, lake trout, walleye and grayling pictured on their site, this is one fishing hotspot you'll want to check out.
Follow Cree Lake Lodge on Facebook HERE or check out their website HERE.
Way to go Adam and Braxton! That's a father-son memory that is sure to last a lifetime.
Images Courtesy of Adam Schreiber.
Did you enjoy this post? CLICK HERE to view more articles by Justin Hoffman. You can also check out his Photography Site Justin Hoffman Outdoors, as well as follow him on Facebook Justin Hoffman Outdoors, Instagram hoffmanoutdoors, Twitter @HoffmanOutdoors, or subscribe to his YouTube channel Justin Hoffman.
NEXT: 8 REASONS WHY YOUR FISHING PICS TURN OUT LIKE CRAP
Enjoy the outdoors?
Sign up for daily stories delivered straight to your inbox.