Tagging a turkey in Nebraska doesn't get much better than this.
We've featured Cara Harper in a few great stories over the last year here at Wide Open Spaces.
As a co-host during the 2017 season for Ducks Unlimited TV, this passionate hunter exudes the strengths and qualities we all should strive for, and those for the next generation to look up to. Besides that, she simply has so much darn fun in the outdoors.
A 13-hour drive this week didn't discourage the excitement that comes with tagging a Nebraska turkey, as Cara and her husband Grant made the long commute out to Prairie Rock Outfitters to begin their adventure. The pair didn't waste any time, as Grant quickly tagged out on a bird.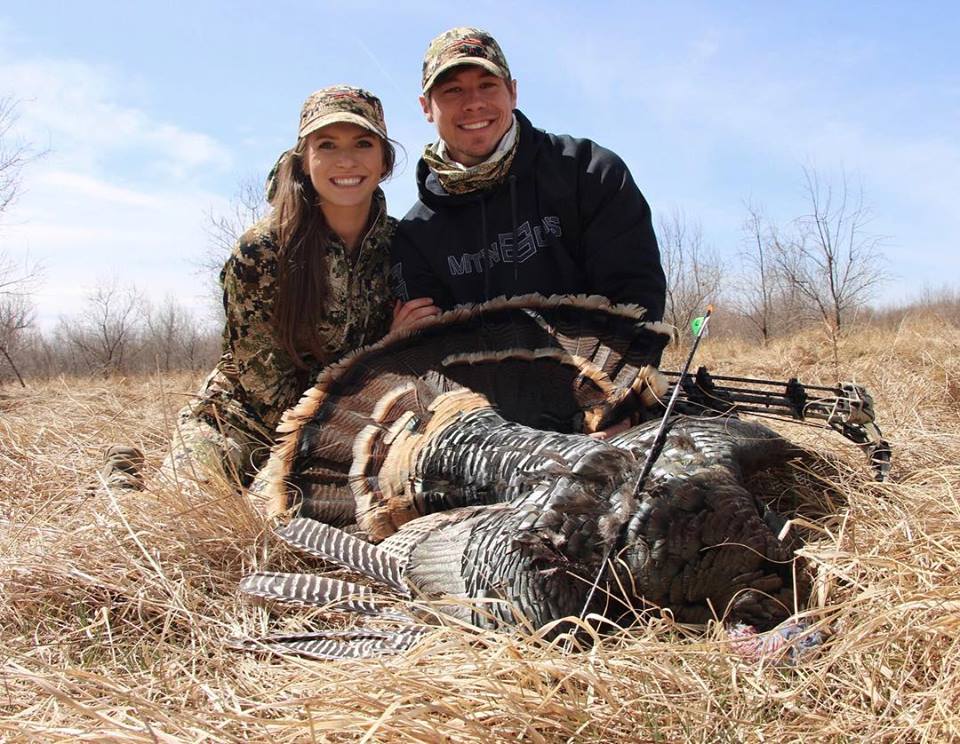 Next up was Cara.
"What an incredible hunt!!! My first Merriam's PLUS my first turkey with a bow. Yesterday evening this guy came in silent and with an attitude. It was a beautiful display as he postured up towards our decoy at only 10 yards away. I get pretty worked up when It comes to turkey hunting, but I kept my emotions calm and breathing steady as I drew back, placed my pin and released an arrow - hitting my mark."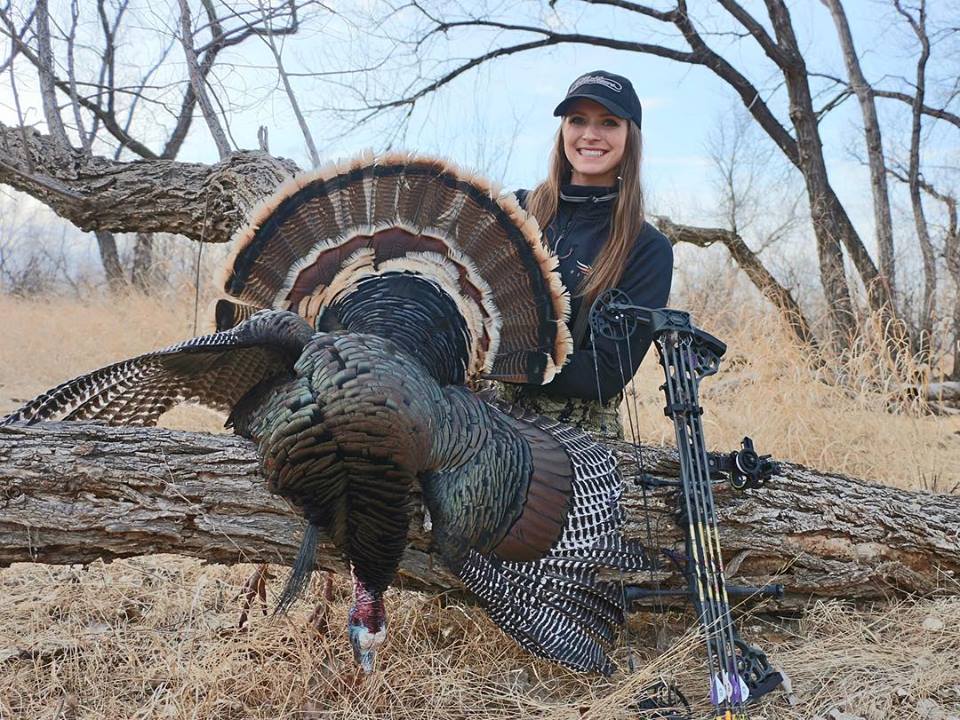 For those that aren't aware, here's a little background on Merriam's, according to TheSportsGlobe.com:
"Merriam's Wild Turkey are native to the pine forests of the Rocky Mountains of Colorado, Arizona and New Mexico and have been introduced to Montana, Nebraska, Washington Oregon and California. Since their introduction to these northern and western pacific states, their range also includes portions of Idaho, Wyoming and South Dakota. Merriam's Wild Turkeys are close in size to the Eastern Wild Turkey, but tend to weigh less than their related subspecies."
Awesome job, Cara, and congrats on not only your first bow turkey, but a Merriam's to boot!
In case you didn't know, Grant proposed to Cara back on April 10, 2017. He dropped down to one knee in the woods immediately after Cara tagged out on a big tom. Click here to read that heartwarming story, with video of the momentous occasion.
Be sure to follow along on Cara's outdoor adventures both on Instagram and Facebook.
Images Courtesy of Cara Harper/Facebook.
Did you enjoy this post? CLICK HERE to view more articles by Justin Hoffman. You can also check out his Photography Site Justin Hoffman Outdoors, as well as follow him on Facebook Justin Hoffman Outdoors, Instagram hoffmanoutdoors, Twitter @HoffmanOutdoors, or subscribe to his YouTube channel Justin Hoffman.
NEXT: Q & A: NIKI TILLEY FILLS US IN ON HER 2017 TURKEY GRAND SLAM
Enjoy the outdoors?
Sign up for daily stories delivered straight to your inbox.