Seldom do you see a Tom turkey being trumped by a diamond ring

—

but that's what makes this story memorable.
Cara Holland has had a passion for the outdoors since an early age. Growing up on the banks of the White River in Arkansas, her family owned and operated a duck hunt lodge and guide service. There was never a lack of adventures during those formidable years, and at the age of three - and with her mother's encouragement - Cara happily tagged along with her dad and brother, excited by the hunting and fishing trips they would eagerly take her on.
Twenty years later, Cara has more outdoor experiences under her belt than most twice her age. And although she hunts all season long, and for a variety of game, turkey hunting now holds a special place in her heart.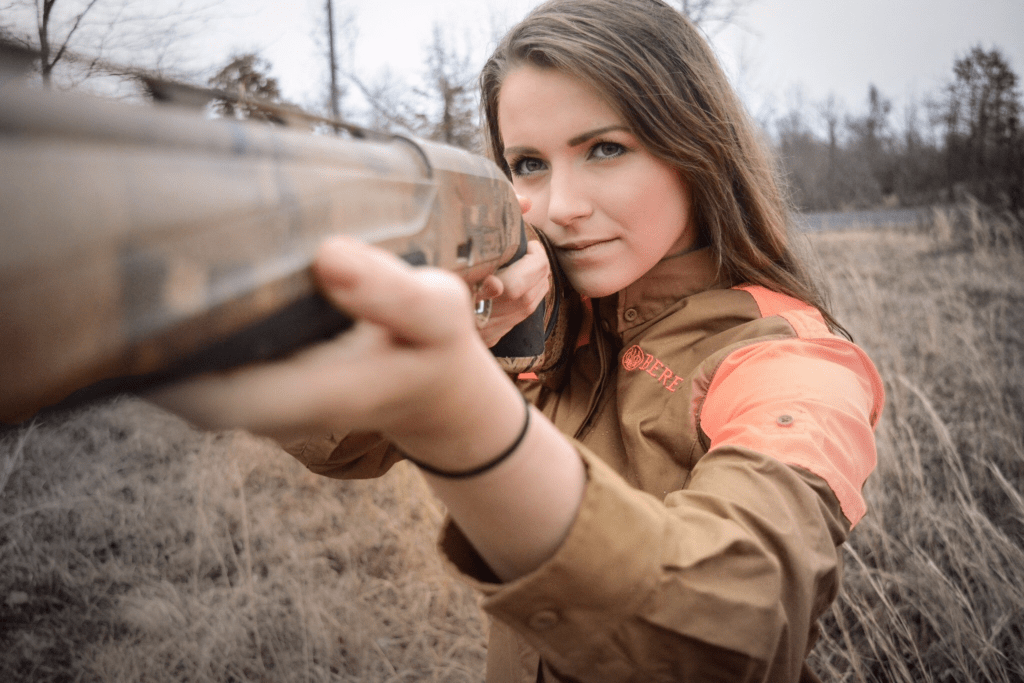 Just over a year ago—through a simple message online—Cara met someone special. He also shared a love for hunting, fishing, and the outdoors. His name is Grant Harper.
"Grant originally sent me a message online, and after a week of talking, he drove an hour and a half to meet me at my college. We set off on a hike that day, just talking and getting to know each other. His dog Rou came along also, which I thought was pretty neat, as I have a lab myself. As we talked about life and our different hunting encounters, I was literally making check marks in my mind. I soon realized he was everything I wanted in a man, and more. We sat down on a rock edge overlooking a river valley later that afternoon, and that is where he first asked if he could kiss me. I said "I don't usually kiss someone on the first day I meet them...but okay." I knew right then he was something special. When I took him home to meet my parents two weeks later my dad was thoroughly impressed. He gave him an 'excellent' on his usual scale of 1-10. My mother just sat and nodded her head in approval."
Fast forward to April 10 and the Arkansas turkey opener. The plan was to get Cara a big tom, and expectations were high. Grant had been hearing gobbling each morning for the previous three weeks, which was bound to put the odds in their favor. But as luck would have it, the woods were deafeningly silent that first morning. So after trying a few locations without any luck, the pair headed in for lunch.
They had trail camera footage of a bird coming into strut around 3:00 p.m. each day, so with fingers crossed, Cara and Grant headed back into the woods around two that afternoon. As soon as they closed the Jeep doors, they could hear him hammering.
They quickly moved into position and Grant began calling.
"I begin to see a big black gobbler breaking through the leaves, coming down the hill in full strut. I clicked the safety off. Everything inside of me wanted to freak out, but I kept myself calm and thought of everything I needed to do. He came in to 30 yards and jumped up on a limb, triple gobbling right in our faces! My whole body began to quiver. The tom took two more steps forward. It was now or never. Grant whispered to me 'shoot 'em!' I steadied my aim and pulled the trigger. We were both so overwhelmed with excitement as that turkey fell!"
Grant wanted to find a nice spot to take pictures and video of this momentous occasion. They had never filmed their hunts in the past, but it was something both had talked about doing. Cara chose a spot under a dogwood tree, and after setting up the camera, they pressed play. Grant began with a little intro on the hunt, then threw to his girlfriend to explain what had just taken place.
He then asked Cara to stand, as he had a question to ask her.
"All of the sudden the wheels start turning in my mind. I stand up, and down goes Grant to one knee. He then asked me to marry him. I wanted to cry and scream all at once. I barely squeaked out yes. Talk about excitement! I was still shaking from the turkey and now I'm shaking even more because the man of my dreams just asked me to marry him!!"
Here's the proposal video: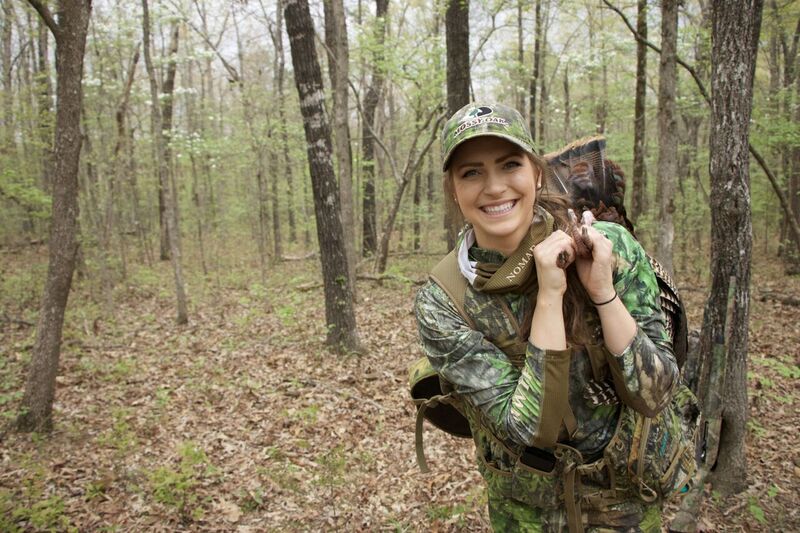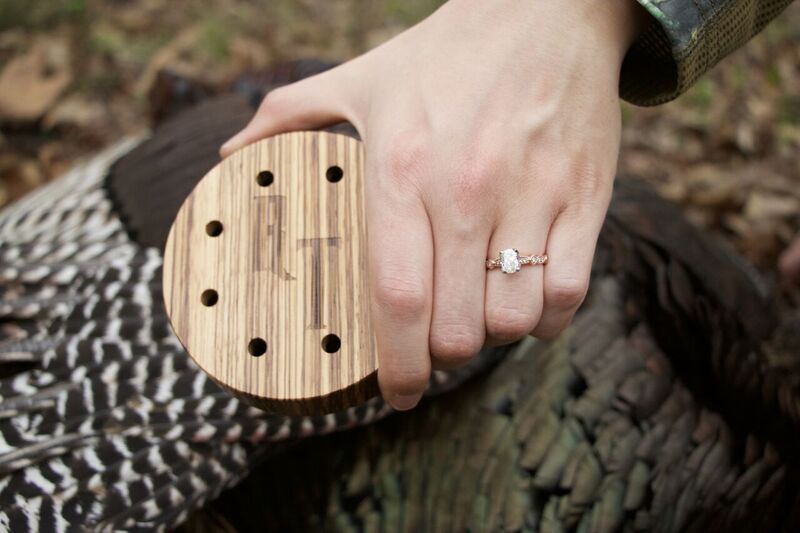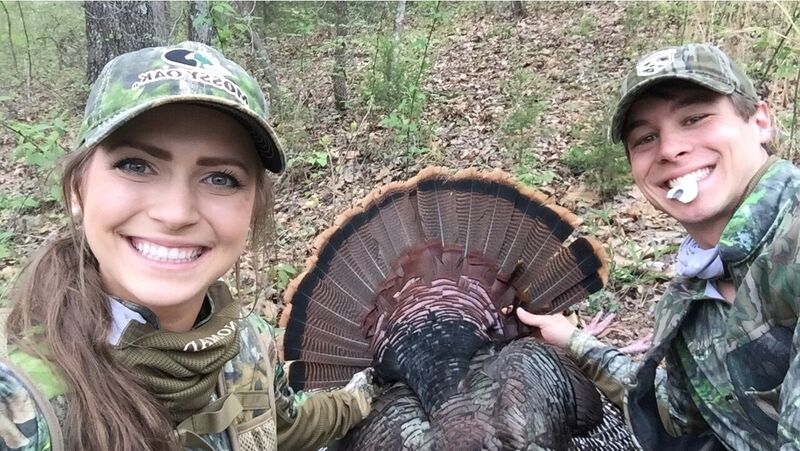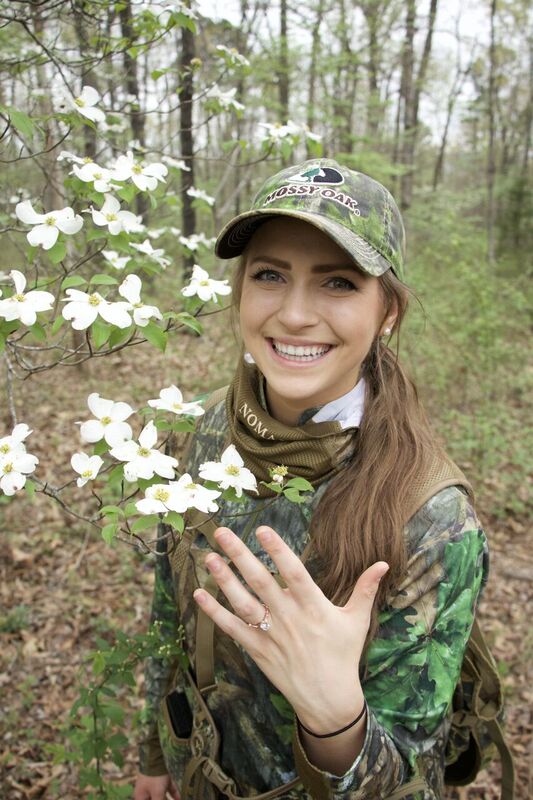 Cara's Tom had a 10.5 inch beard and 1.25 inch spurs. A good bird in anyone's books, but perhaps overshadowed by the beautiful proposal that all outdoor girls must dream of. You've set the bar high, Grant.
Hunting and traveling have enriched Cara and Grant's relationship immensely. From chasing elk in the Rocky Mountains to deep sea fishing in the Gulf, sharing the same zest for adventure and passions in life makes their bond even stronger. And that's what keeps all good relationships going.
Our warmest congratulations to this couple for their wonderful story of hunting, the great outdoors, and true love.
While putting together this piece, I asked Cara her thoughts on getting women more involved in the outdoors. Here's what she said:
"The best way to get more involved is by asking questions and finding a mentor. Hunting is about opportunity. People who love to hunt, love to share it with others. I use social media to connect with women who share my passion. I'm currently a member of two women's groups called Sportswomen United and Huntress View. In each, we share stories, tips, and recipes to help women become more involved in the outdoors. You can also try reaching out to your local game and fish agency. In Arkansas, the Game and Fish Commission has special B.O.W. (Becoming an Outdoors Woman) workshops that teach groups of women everything they need to know about hunting, shooting, and cooking wild game."
Follow along on Cara's outdoor adventures through Facebook, Instagram, and Twitter.
Cara would like to thank Mossy Oak, Beretta, Rolling Thunder Game Calls, Cabelas, Nomad, Rocky Boots, and Stealth Cam for making this hunt both a successful and memorable one.
Images Courtesy of Cara Holland and Grant Harper.
Did you enjoy this post? CLICK HERE to view more articles by Justin Hoffman. You can also check out his Photography Site Justin Hoffman Outdoors, as well as follow him on Facebook Justin Hoffman Outdoors, Instagram hoffmanoutdoors, Twitter @HoffmanOutdoors, or subscribe to his YouTube channel Justin Hoffman.
NEXT: Q & A: NIKI TILLEY FILLS US IN ON HER 2017 TURKEY GRAND SLAM