To keep public lands healthy and productive, the BLM will conduct two helicopter gathers of wild horses in Cold Springs and Hog Creek.
According to The Argus Observer, "Heavy to severe wild horse grazing jeopardizes the health of rangelands, wetlands, wildlife habitats, and ultimately animal health and condition." The area has more than 60 horses in the area, exceeding the 30 to 50 maximum for how many the land can sustain.
Each helicopter gather will take place early 2018 and one happened last one week. The Cold Springs gather will take place from Jan. 22 to Jan. 28, and the Hog Creek Gather will take place from Jan. 28 to Feb. 4.
For a current list of all wild horse gathers and removals, click here.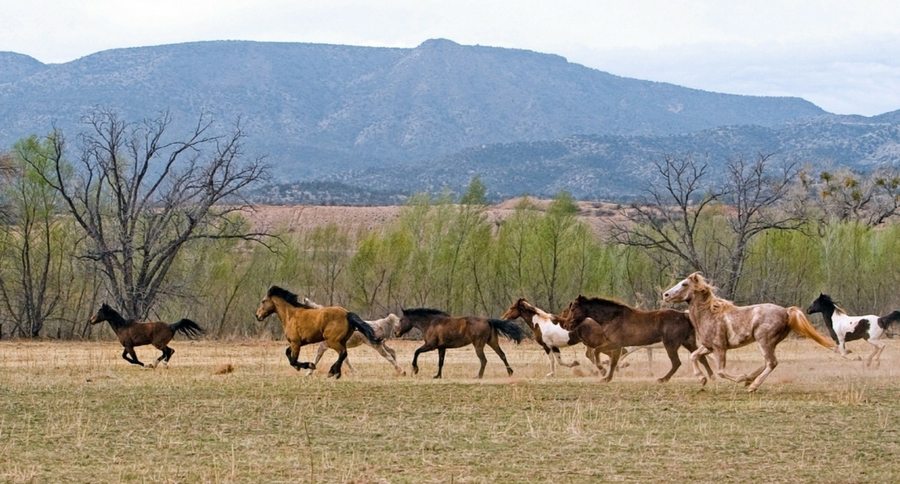 The public may attend the gathers but must read the Field Observation Protocol information before visiting. Observation, which is offered on a first-come, first-served basis, will be held daily during the gathers, with a maximum of 15 people attending each day.
Observers must personally check in with the BLM official at the meeting site (Vale District BLM Office, 100 Oregon Street) to be considered.
For more information, visit the BLM website.
Horses selected for removal will be transported to Oregon's Wild Horse Corral Facility in Hines to be prepared for adoption.
While helicopter round-ups have been controversial in the past, the BLM wants to stay transparent by allowing viewers to the gather and assures the public:
Safety of the horses, crew and public, is our top priority.
Do you think the BLM should be controlling wild horse populations? Let us know in the comments.
WATCH NOW: Wide Open Pets Goes to the BEHS Horse Expo
Enjoy the outdoors?
Sign up for daily stories delivered straight to your inbox.