Millions of pets are forced into shelters every year and about half of them never make it out.
While animal rescue shelters fight tirelessly to save lives, their efforts aren't always enough. Limited space, resources, and funding puts them at a constant disadvantage. It's impossible to keep up with the demand when stray, abandoned, and neglected pets are brought to their doors every day. And with few people going to shelters with the intent to adopt, too many pets are euthanized because of situations beyond their control.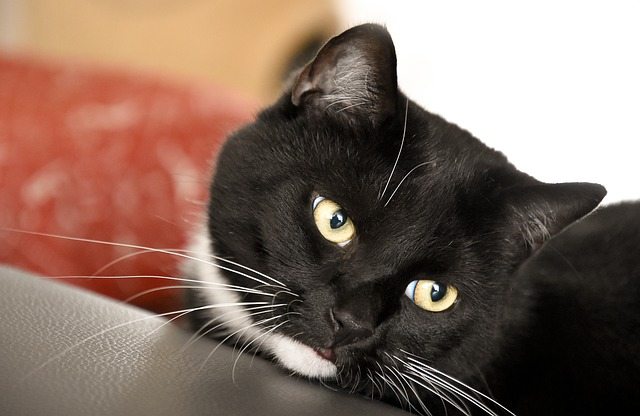 As the former Operations Director for the Pennsylvania SPCA, Angela Marcus is all too familiar with the everyday struggles and shortcomings of the nation's shelters with limited resources. Too many homeless pets slip through the cracks, and even those that are adopted are emotionally affected by their abrupt transition and life in the shelter.
Marcus is passionate about helping as many animals avoid the shelter as possible. She understands that people who rehome their pets aren't always abusive or neglectful. There's a long list of reasons why pets are forced out of their homes and why pet owners are forced to give up their beloved animals, which is why she came up with a way to make things better for everyone involved.
"Get Your Pet" is an online network built to connect people who want to adopt pets with people who need to find their pets new homes. The purpose is to provide a resource that allows loving pet owners to do what's best for their animals. When a new home is the only option, Marcus and her team don't want life in a shelter to be the only open road.
Instead of dropping a cat or dog off at a shelter as a last resort, Get Your Pet is a safe and reliable way to rehome a pet. People who need to rehome their pets (called guardians) post profiles on the site. Search results are sorted by location and how long an animal has been looking for a new home. When a potential adopter browses available pets, they have the opportunity to reach out to guardians via a secure messaging system.
Guardians and adopters arrange their own meeting times and interviews. Guardians are in complete control and choose new adopters they feel will provide a safe and loving home for their pet.
Irene Dunbar from Rainier, OR, was forced to rehome her cat Tiger Lily. She knew a shelter couldn't guarantee a good home for Tiger Lily, so she turned to Get Your Pet. When asked why she chose Get Your Pet instead of a local animal shelter, Dunbar told Wide Open Pets:
"Seemed like I could get someone who would love my girl the way I do. I read the website and I felt comfortable I wasn't getting scammed or putting her in harm's way."
Dunbar found Chuck Asher after posting a profile for Tiger Lily. They communicated about the possible pet adoption, and she felt comfortable her cat was going to the best possible home. She stays in contact with her cat's new owner and recommends Get Your Pet to other cat owners in difficult situations.
In Pennsburg, PA, Laura Lis stumbled upon Get Your Pet on a Facebook yardsale page. She told Wide Open Pets:
"I have adopted other cats from foster homes and those have gone really well, but I liked what Get Your Pet offered. The fee was reasonable and having a participation vet visit on the house was a great perk as well."
Lis found Mittens (formally Bootsie), a young cat in need of a stable forever home. Mittens' guardian included information about the kitten's likes and dislikes on her profile. Lis was first attracted by the cute picture, and she communicated with the guardian to determine if she could give the kitten a new loving home.
Now that the adoption is official, both kitten and adopter are grateful for a seamless transition without the stress associated with going through animal shelters.
By streamlining the adoption process, Get Your Pet is allowing shelters to focus more on stray animals that desperately need their attention and care. With less animals going through the system, rescuers have more money and resources to devote to needy strays and victims of abuse.
It's an arrangement that benefits everyone involved, and the idea is picking up speed. More and more people are choosing Get Your Pet over traditional rehoming methods, and both animals and people are seeing the benefits.
Do you think Get Your Pet has the right idea in keeping pets out of shelters? Let us know in the comments.
WATCH NOW: This Island Is Filled with Adoptable Puppies
Enjoy the outdoors?
Sign up for daily stories delivered straight to your inbox.