While many spots within the National Parks System provide excellent stargazing opportunities, a few state parks offer more-accessible and more-affordable places for families, groups or individuals to spend a night or two checking out constellations. These are some of the top-ranked state parks for stargazing in the United States.
Cherry Springs State Park
-

Pennsylvania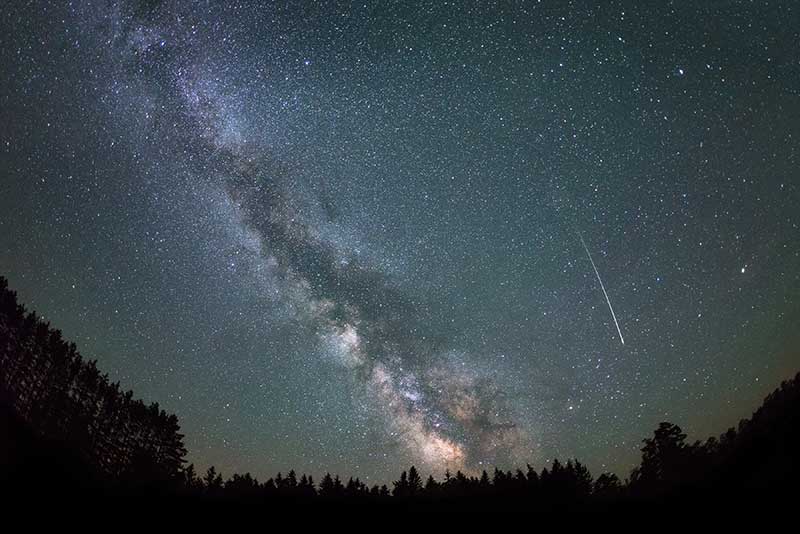 Consistently named one of the top 10 places in the entire world to observe the night sky, Cherry Springs State Park should be at the top of every stargazer's list. Cherry Springs State Park is located in Coudersport, Pennsylvania, on the edge of the Chesapeake Bay watershed and about 60 miles north of State College. The park is the top spot in the eastern United States to see a truly dark sky without light pollution. The park's viewing area is on top of a 2,300-foot-high mountain with a 360-degree view of the night sky, including the nucleus of the Milky Way Galaxy. On one of the average of 60-85 clear nights annually here, your naked eye can easily see more than 10,000 stars across the dark sky.
Cherry Springs State Park offers three different options for stargazing:
Night Sky Public Viewing Area: This area is perfect for people looking to sit out and soak in the stars for just a few hours at night. It's free to the public and doesn't require any registration. Simply take a blanket or lawn chair with you and enjoy the view. White light isn't forbidden here, but the park recommends red filters over flashlights to preserve night vision.
Rustic Campground: If you're a casual stargazer who wants to watch the sky overnight, check out this campground, where no lighting restrictions are enforced. It's affordable, but you'll want to book a space ahead of time.
Overnight Astronomy Observation Field: For serious stargazers and photographers with dedicated equipment, this area with white light prohibition is the right choice. You must register, pay, and agree to terms before entering this special portion of Cherry Springs State Park.
The best time to visit Cherry Springs State Park for stargazing is between April and October—on a clear, moonless night, of course. And depending on the time of year, this quiet area also offers excellent trout fishing, kayaking, and other outdoor adventure during the daylight hours.
As a Pennsylvania native, I recently made a trip to Cherry Springs State Park at the tail end of the peak stargazing season. The public viewing area was simple to find, and only 10 other people were taking advantage of the spot. Even with a bright moon, the stars peppered the sky—and my friend and I spotted a dozen shooting stars during our two-hour stay. It's a must-see. If you make the trip to Cherry Springs State Park but don't plan to camp there, check out Frosty Hollow Bed & Breakfast, where I stayed on my brief visit. The charming accommodations are located just a few miles down the road from the public viewing area. The bed and breakfast offers affordable rates, delicious food, and a cute gift shop on the quaint property.
Big Bend Ranch State Park
-

Texas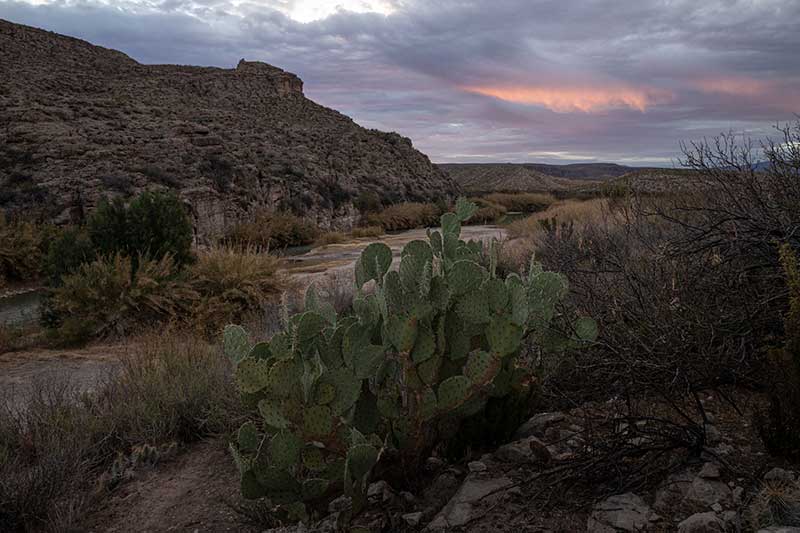 Designated as a gold-tier Dark Sky Park by the International Dark-Sky Association in 2018, Big Bend Ranch State Park is the best place in the Lone Star State to stargaze. Adjacent to Big Bend National Park (which is also great for stargazing) along the border of Mexico, it's free of light pollution and provides a view of 2,000 stars with the naked eye on any given night.
According to Texas Parks and Wildlife, the best areas to stargaze in Big Bend Ranch State Park are along River Road, the West Contrabando Trailhead, Big Hill, and the Hoodoos—all accessible by vehicle. The summer months provide plenty of perfect nights for stargazing, but you should try to avoid the late-summer monsoon season, which could hinder your view of the night sky.
Del Norte Coast, Jedediah Smith, and Prairie Creek Redwoods State Parks
-

California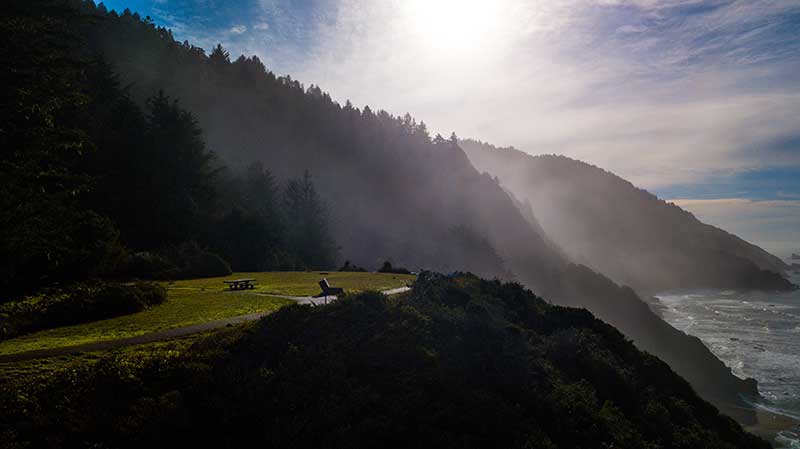 Comprising the three state parks as well as Redwood National Park, this region covers over 139,000 acres of darkness with little light pollution. The parks are easily accessible yet don't get the same level of foot traffic as other areas, making them great options for taking in the night sky. The area offers several campgrounds for stargazers to stay at as well as plenty of other outdoor recreation opportunities. You'll have to locate open areas within the Del Norte Coast Redwoods, Jedediah Smith Redwoods, and Prairie Creek Redwoods state parks where the enormous trees don't block your view of the night sky, but these spots are plentiful in such sprawling country. Summer is usually a prime time to hit these state parks for stargazing.
Enjoy the outdoors?
Sign up for daily stories delivered straight to your inbox.