Are you looking to plan a luxurious spa and wellness getaway for you and your loved one? Or maybe you just want to treat yourself to a weekend of some of the best Midwest spa services and enjoy some time unplugged from the big city noise and lights. Perhaps you want a rejuvenating day trip for a quick reset but don't want to make the wrong choice regarding what spa to visit and where to spend your time.
That's where Wide Open Roads comes in. We did the scouring and researching for you so that you can simply assess, choose, and book your wellness trip with ease. Here is our list of the best Midwest spas for all of our readers in the heartland.
Big Cedar Lodge, Missouri
Tucked away in southern Missouri, spa-seekers, and relaxation-lovers can make a trip to Big Cedar Lodge in Ridgedale. Enjoy Table Rock Lake and the Ozark Mountains vistas from the comfort of one of the contemporary cabin rentals available to stay in at this family-friendly spa resort. The charming city of Branson is also only 10 miles away, making for great outings of shopping and dining in-between spa treatments soaks, steams, and sweats in the saunas.
For those who are not there for self-care, Big Cedar Lodge is also home to five highly-rated golf courses, on-site hiking trails, and multiple nearby marinas for sunny days on the water. Big Cedar boasts multiple heated outdoor swimming pools, hot tubs, and a top-notch fitness center. They even have a lazy river open between Memorial Day and Labor Day!
Grand Geneva Resort & Spa, Wisconsin
Located in Lake Geneva, Wisconsin, this resort and spa have been around since 1968. It surprisingly opened as the Lake Geneva Playboy Club Hotel. For 50 years, this magnificent resort has brought smiles to guests from every corner of the country. The Grand Geneva is a convenient drive from both Chicago, Illinois, and Milwaukee, Wisconsin, making it an excellent choice for a weekend trip.
While they offer a comfortable portion of incredible services at their Well Spa + Salon, they cater to amuse many more cravings for adventure, entertainment, and fun! The resort is home to a plethora of activities and attractions that will last a lifetime, such as their famous Abominable Snow Races, championship golf courses, and horse-drawn carriage rides through the turning fall leaves. As far as self-care goes, get pampered like royalty with one of the spa's many massage, facial, or other treatment options.
The Lakehouse Inn Resort, Ohio
The Spa at The Lakehouse Inn is one of the best full-service spa resorts in Ohio. Situated along the beautiful shoreline of Lake Erie, The Lakehouse features a beautiful selection of accommodations and lake-view guest rooms to rest your head after soothing services at the day spa. Full-service therapies at this luxury spa include massages, facials, waxing, and other body treatments.
While this selection may not have as many square feet to roam or an endless array of other amenities, it has the necessities, which is really all we sometimes need.
RELATED: A Lake Erie Escape to One of These Rentals Will Set You Right

Kohler Waters Spa: The American Club, Wisconsin
Known around the world for their bathroom hardware, did you know that the Kohler company also has a spa in the small town of Kohler, Wisconsin?
Primarily focused on all things water, The American Club aims to help visitors uncover the natural and restorative power of the earth's mineral-rich waters. The destination Kohler spa features a fantastic spa and body treatments like hydrotherapy massages, such as the RiverBath, the Rain Water Experience, and the Cooler-Near-the-Lake, a bath that emulates the warm and cool waters of nearby Lake Michigan.
Oh yeah, and did we mention that this five-star resort is the only AAA five-diamond resort hotel in the Midwest? You can also get involved in a considerable level of outdoor recreation when you embark on an excursion here. Awesome non-spa activities include snowshoeing, golfing, biking, canoeing, fishing, ice bowling, horseback riding, and more.
Sundara Inn & Spa, Wisconsin
Located in Wisconsin Dells, the waterpark capital of the world, you will find the (non-waterpark) spa to rule them all, Sundara Inn & Spa. Nestled in a 26-acre forest of pine trees, this serene destination is a sure bet for your spa weekend.
Stay the night here in one of the Inn's 34 guest room suites, each of which offers king featherbeds, fireplaces, and resort-style bathrooms. Spend days honoring your inherent worth with one of the many spa services offered at Sundara.
Guests can immerse themselves in other on-site amenities, including the Purifying Bath Ritual, steam room, an essential oil-infused hot tub pool, and a contrasting cold plunge pool.
Relaxation Runner-Ups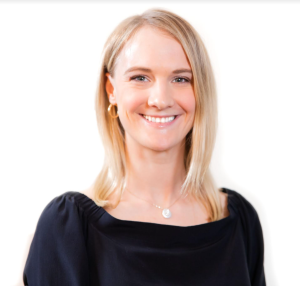 An avid adventurer and lover of all things outdoors and travel, Sydney Paschall has explored and discovered as many beautiful places as she can, with extra time spent in Oregon, Colorado, and driving up and down the west coast. Now based in Austin, Sydney focuses her time on writing, social justice, activism, living more mindfully, and staying active to optimize the mind, body, and soul. Instagram: @_sydshine
Share your favorite spa sites on our Wide Open Roads Facebook!