Discover six of the best deer hunting podcasts of 2018.
Deer hunting podcasts have been exploding over the last few years, providing long-form insight from industry professionals and hunters who truly find success in various styles of hunting. With more listeners tuning in every year to learn more about hunting public land, enjoying hunting stories, and big buck behaviors.
As tv shows taper off in popularity, new podcasts are finally finding their stride and new blood is throwing their hat in the ring for hunting education and a platform for new hunters to find to learn about the intimidating sport of deer hunting.
Discover some of the very best deer hunting podcasts of 2018 in no particular order.
When it comes to deer hunting podcasts, Mark is one of the original great podcasts that created the movement. He's interviewed some of the most decorated and successful hunters on earth. During hunting season, he provides in-season rut reports across the nation for others can gauge hunting activity in their neck of the woods.
Mark also served as a co-host of 100% Wild Podcast with the Drury Outdoors team. He's had other western big game hunters like Steven Rinella (host of the popular MeatEater podcast) on, and works to introduce different thought processes amongst the country's diverse group of deer hunters.
With a nickname like the "Big Buck Serial Killer," Dan Infalt provides unmatched advice for hunters who are after public land deer. One unique thing about the show is that Dan and his team share insight that is difficult to come by.
If someone is serious about learning about public land hunting, big woods, and nontraditional approaches, look no further than the Hunting Beast Podcast.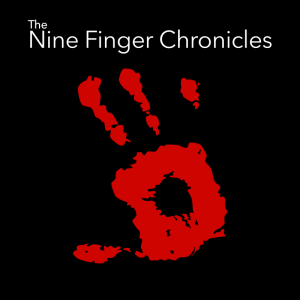 Dan Johnson lives in the big buck state of Iowa and interviews a wide range of hunters and releases new episodes often. A strong QDMA advocate and hunting property aficionado, he's an encyclopedia of hunting information.
It's bowhunting-centric for the most part, and includes a guest on each episode.
Another public land-focused podcast based in Iowa, the Hunting Public is gaining notoriety. Hosted by Aaron Warbritton and Zach Ferenbaugh, they interview knowledgeable hunters who are known for getting the job done.
Kevin Vistisen is a Michigan native who hunts highly-pressured areas of public land. He also records most of his podcasts in person allowing for seamless conversations. This is one to listen to when you want to zone out on some great hunting talk.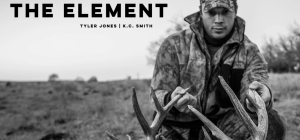 If you're from Texas or any of the southern states, this podcast is for you. Most of the podcasts listed above are relatable for deer hunters who reside in the midwest and have similar terrain and land access. But for those who are looking for hunting strategies in the thicker and flatter terrain Tyler Jones and K.C. Smith is worth a listen.
Between these deer hunting podcasts, you'll have hours of big buck content. It's importnat to note Itunes hosts a ton of other great shows with knowledgeable guests.
As a side note, if Colorado elk hunting and western hunting seems more up alley, be sure to check out Randy Newberg's Hunt Talk Radio show.
NEXT: STAND IN AWE OF THE 4 BIGGEST TYPICAL BUCKS OF ALL TIME
Enjoy the outdoors?
Sign up for daily stories delivered straight to your inbox.