I'm in Texas right now, with temperatures in the record-breaking highs. So I've been researching ways to stay cool during the sunny season. I was thinking-there has to be a way to beat the summer heat without visiting an over-crowded, lukewarm body of water. The answer was below me, in the refreshing depths of the best caves in the United States.
These excellent geological features offer a recreation activity that, in my opinion, is highly underrated, and there are so many of them in surprising places. Getting underground may not be the first experience you think of when it comes to summertime activities. Hanging out underneath the earth is a fantastic way to learn about this insanely amazing spinning earth we live on. My first pick is usually waterfalls, hot springs, or your average hiking trail; those options aren't available in Texas on a cruelly-hot afternoon. That's why I rounded up some of the USA's best caves with hopes of inspiring you to find one near you to explore!
So, grab your headlamp and bravest buddy and start planning your wild cave tour immediately.
Best Caves in the United States
"Cave Without A Name" in Texas
Nestled just outside a charming and quaint Hill Country town, you will find a truly unique underground hideaway to discover. Called the "Cave Without A Name," this Texas gem presents fantastic caverns to check out and a one-of-a-kind live music concert inside a stunning big room in the cave dubbed the Throne Room. With the ideal fusion of powerful acoustics and the masterpiece of the scenery surrounding you, attending a concert at the Boerne destination is an absolute must!
This designated Natural National Monument has six rooms with a mind-blowing array of stalactites (including soda straw stalactites), stalagmites, dynamic drapery, exquisite flowstones, and so much more. Take a guided tour through this 66-degree-Fahrenheit cave that will provide much-needed relief from the heat. Reservations are requested to ensure tour availability. You can find more information on the website.
Natural Bridge Caverns - San Antonio
This next natural wonder is only a scenic hour drive from the Cave Without A Name, so you could easily make a long day or a fun weekend out of visiting both. Located just outside San Antonio, Natural Bridge Caverns has been a beloved childhood memory for years. I recently returned and can confirm that this field trip is just as incredible as I remember it as a young girl.
In the sixties, students at St. Mary's University hypothesized that under an impressive 60-foot limestone bridge, there were underground passageways and limestone caves. They eventually (and very carefully) uncovered two long miles of vast cavern passages but only ended up developing the first half-mile to protect the ecosystem and the guests that would visit it.
Visiting here is fantastic as different tour packages allow you to choose your adventure. The Discovery Tour is the most popular and covers the developed area of the cave with knowledgeable guides for about an hour. If you are more daring, you can embark on the Adventure Tour to get a taste of life as a spelunker in a muddier and non-developed area of the caverns.
Ruby Falls - Tennessee
This experience is an absolute "do-not-miss" if you are in the Chattanooga area of Tennessee. Visitors can ride a glass elevator 260 feet into Lookout Mountain to witness the astounding Ruby Falls. The tallest and deepest underground waterfall open to the public in America, this Tennessee phenomenon boasts a fantastic opportunity to digest all there is to know about these ancient caves and rock formations.
Lit up by colored lights or sometimes not at all (depending on which tour you take), the fabulous Ruby Falls await your awe and incomparable smartphone pictures. From the more in-depth and slower-paced Lantern Tour to the quicker and most popular Cave Walk to Ruby Falls tour, this TN stop is a no-brainer to add to your August activity list.
Niagara Cave - Minnesota
One of the most impressive karst landscapes in the USA, this limestone cave is definitely on my inventory of the best caves in North America. Located in southeastern Minnesota, there are many reasons why Niagara Cave has consistently ranked among the most remarkable caves. These fantastic caverns have fossils dated as far back as 450 million years and 275 stairs leading down almost 200 feet underground. Niagara is also one of the "coolest" in the bunch, staying at a temperature of 48 degrees Fahrenheit. Another feature that makes this cave unique is that it is home to an underground wedding chapel, a hugely used site for off-the-beaten-path destination weddings.
Mammoth Cave National Park - Kentucky
The world's most comprehensive cave system has an epic variety of calcite formations and passageways to explore. No list about getting underground is complete without mentioning Mammoth Cave. This destination is a designated National Park among southern Kentucky's rolling hills and lush river valleys. This destination also holds the UNESCO World Heritage Site and International Biosphere Reserve title.
As the longest-known cave system in the USA, a road trip stop here is a non-dispute when it comes to ways to beat the heat in this region of the country. What we love about Mammoth is that there are many tours to choose from, varying from fully accessible to tours that lean more towards spelunking. Widely visited, reservations are highly recommended for specific tours at Mammoth Cave National Park.
Carlsbad Caverns National Park - New Mexico
Located in one of the only protected portions of the expansive and beautiful Chihuahuan Desert, Carlsbad Caverns National Park offers a much-needed way to beat the ecosystem's harsh climate in summertime peaks. This National Park preserves and protects a vital section of the Capitan Reef, one of the most significant remaining Permian-age fossils in the whole world. With over a whopping 119 limestone caves, Carlsbad Caverns was another one of my favorite memories of a summer adventure with my mom, brother, grandmother, and great aunt and uncle. The grueling drive (with "mom, are we there yet?" demanded not questioned provably every twenty minutes of that nine-hour trip) was 100% worth it looking back.
The unfortunate side of this selection is that the area has seen worse alerts increasingly for extreme fire dangers, so seeing the caverns for yourself may be more difficult. Stay up-to-date on the park's website, though, because you want to see this IRL when you can!
Wind Cave National Park - South Dakota
We saved one of the oldest and most complex underground caves for last as it is home to a rare maze of passages defined as boxwork are unparalleled. This unique formation of rocks carved by years of water and wind sits in what is now home to Wind Cave National Park. Deep under the remnants of ancient prairie land, these magnificent caverns are told from Lakota oral tradition to be the birthplace of their people, and the caves hold a highly spiritual meaning to Indigenous tribes in the area. In addition to seeking awe and inspiration from this powerfully energetic place, you can also explore the park's miles of hiking trails and hopefully see some of the frequent wildlife that roams here, like elk and bison.
In Case You C(r)AVE More...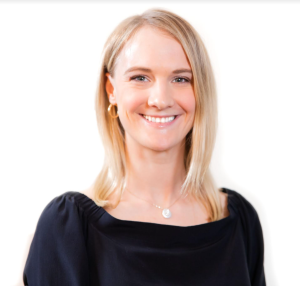 An avid adventurer and lover of all things outdoors and travel, Sydney Paschall has explored and discovered as many beautiful places as she can, with extra time spent in Oregon, Colorado, and driving up and down the west coast. Based in Austin, Sydney focuses her time on writing, social justice, activism, living more mindfully, and staying active to optimize the mind, body, and soul. Instagram: @_sydshine
Share your cave-diving memories on our Wide Open Roads Facebook!