The new Berkley FluoroShield fishing line is set to enhance the angling experience.
We're always on the lookout for new products in the angling arena, but it's usually the fishing rods, fishing reels, and fishing lures that get the spotlight. When a new kind of line catches our attention, that's a noteworthy thing.
Anglers who have caught on to the advantages of fluorocarbon line already know, but as it often does, technology is speeding forward. It's led to some amazing advancements, most recently proven by a new kind of fishing line hitting the market this year: Berkley FluoroShield.
Set to be available September 2020 or soon thereafter, FluoroShield is a copolymer, meaning it is an infused hybrid line. The polymers are combined, not just enhanced as an afterthought with a spray-on style or something similar. It acts like monofilament, but holds the invisibility and abrasion resistance of fluorocarbon.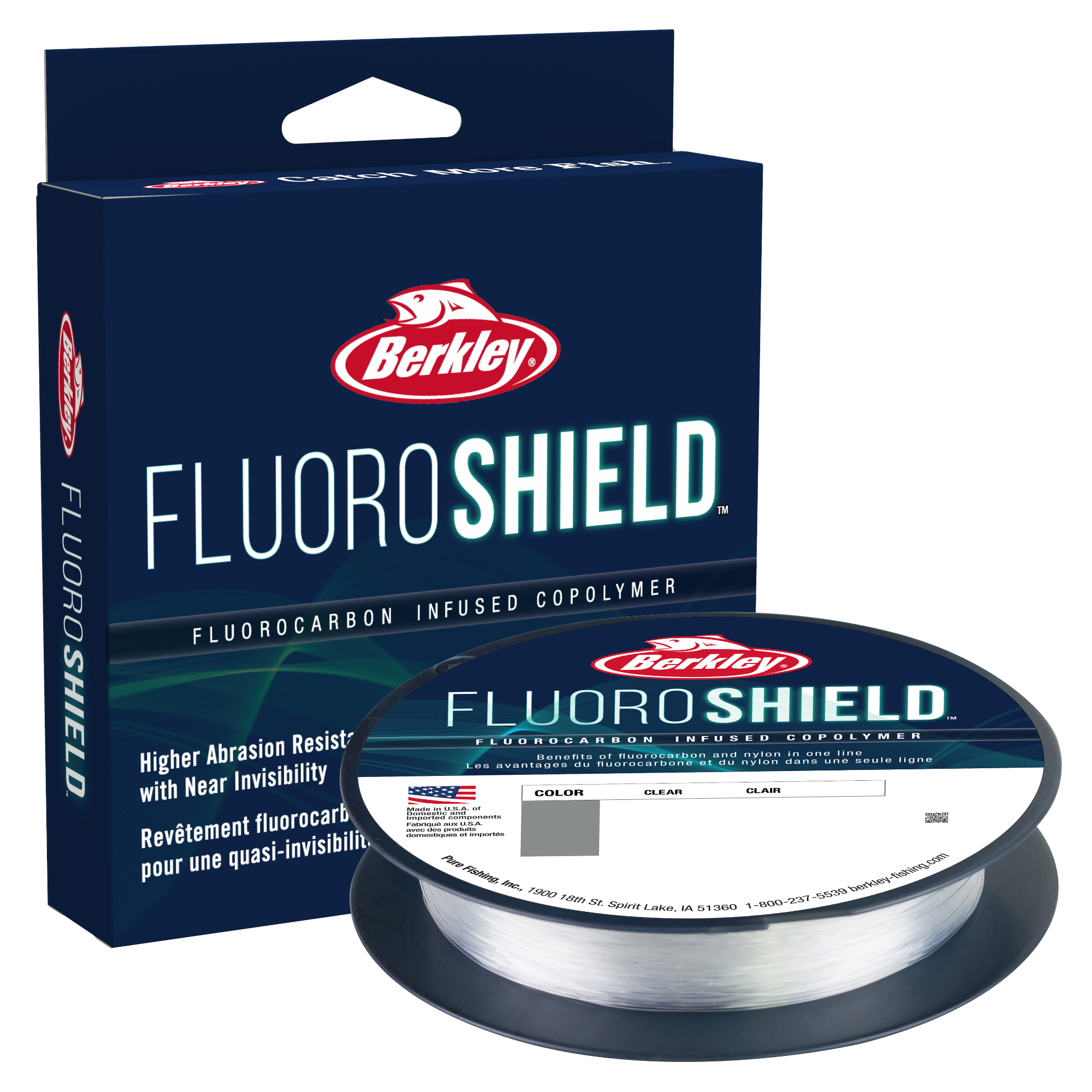 FluoroShield is as supple as mono, meaning it can work cleanly on both spinning and baitcasting fishing reels. The tangle potential is decreased (as compared to traditional mono), and the castability reaches optimal levels.
Berkley is offering FluoroShield in the typical 300-yard filler spools as well as 3,000-yard bulk spools, and will range in price from $8.99-$10.99 for the filler spools and $49.99-$74.99 for the bulk. You'll be able to buy it in 4-pound test all the way up to 30-pound test.
It's worth mentioning the fact that Berkley's already won the respect and patronage of fishermen and women across the United States thanks to, first and foremost, the Trilene line, which includes Berkley Trilene XL, XT, and Big Game variations. From there, Berkley's released their braided series, Berkley x5 and x9. Those have all been best-sellers since their inception, and have helped put Berkley Fishing towards the top of the angling gear totem pole.
It's always cool to see what Berkley scientists have schemed up in regards to the newest baits and must-have fishing tackle, but when they put their expertise to good use and come up with something as smart as FluoroShield, it reiterates their position as leaders of the pack.
For more information on FluoroShield and other Berkley gear, check out Berkley-Fishing.com.
NEXT: NEW GEAR GUIDE: BERKLEY CHOPPO TOPWATER LURE
WATCH
Enjoy the outdoors?
Sign up for daily stories delivered straight to your inbox.