Competition's tough, but here are five legit reasons Berkley Baits should find their way to your tackle collection.
You probably have a lot of fishing tackle. You likely have collected a lot of bait over the years, and maybe even developed some favorites.
We'd like to make some valid arguments for a clear-cut favorite among us and anglers just about everywhere, Berkley Fishing. Time and again, the name Berkley comes up when people are talking about trusted, reliable, and effective fishing gear.
That's especially true in the bait department, and we'll help explain why.
1. They look so realistic
So much meticulous work goes into the design of every bait Berkley has, that there's going to be little room for error. If something isn't working, Berkley simply won't create it. They're dedicated to giving anglers the soft and hard baits that imitate real prey so closely that the fish simply won't be able to resist.
2. There's a ton of variety
Even if you don't use soft plastics too often, or haven't experimented with a swim bait enough to build confidence, the Berkley line up has something for you. And, when you're ready to venture out and try new things, their baits are easy to learn and be effective with.
3. The colors are off the hook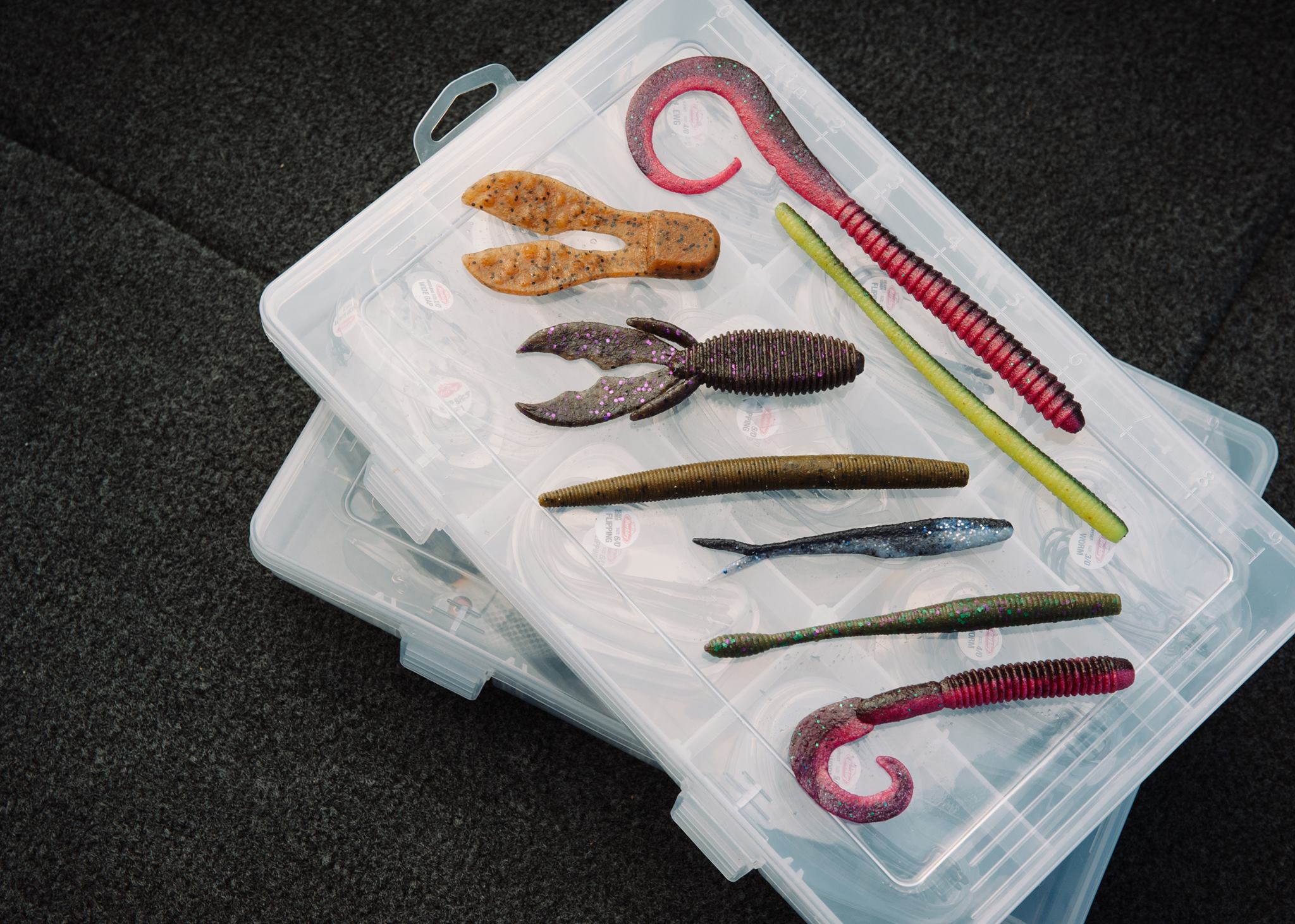 There are easily tens of thousands of bait color combinations that fishing companies have released, and the number keeps growing. Berkley puts actual research and real-world uses into the colors they offer. The matte finished colors of the new PowerBait MaxScent soft plastic line are particularly noteworthy.
4. The pros use them
Do we even need to say any more? If you need it, consider this: Berkley baits are found in the tackle boxes of Skeet Reese, Justin Lucas, Mike Iaconelli, Scott Suggs, and Bobby Lane, just to name a few. They wouldn't be using them if they didn't know they were going to work. Follow suit.
5. They're on the cutting edge
Take a few moments to browse their site, and you'll quickly learn Berkley isn't questioning their spot at the top of the fishing gear world. They're constantly putting more effort and attention into the details that make fish take the bait, because that's really what it all comes down to.
Make things that catch fish, and you're going to catch the attention and business you deserve. That's why Berkley baits should take their positions in your tackle box if they haven't already.
NEXT: 4 BERKLEY RODS YOU MIGHT NOT EVEN KNOW ABOUT (BUT SHOULD)
Enjoy the outdoors?
Sign up for daily stories delivered straight to your inbox.