The ultimate road trip car carries a need for speed, a plush ride, and luxurious comfort to withstand volatile weather and road conditions and bored passengers - all while leaving enough room for the imagination.
That said, Wide Open Roads' choice for the ultimate road trip car is the $229,000 2017 Bentley Bentayga Onyx Edition, Bentley's first attempt in the luxury SUV segment.
Let's break down the Bentley Bentayga.
Ride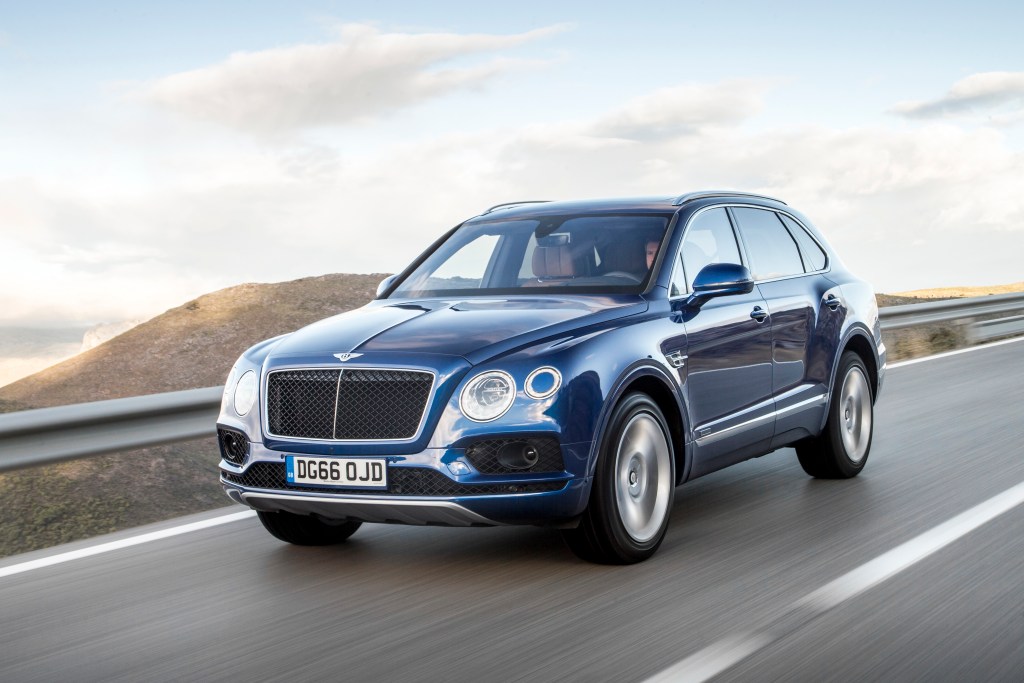 Quite simply, the Bentley Bentayga is the fastest production SUV in the world. Under the hood, the engine is a twin-turbocharged 6L W12 for 600 horsepower and 664-pound-feet of torque for a top speed of 187 mph. These numbers translate to a 0 to 60 time in 4 seconds, faster than a Corvette ZR1.
Its ride has been described as plush and smooth, a versatile diehard cruiser with its multiple driving modes.
Interior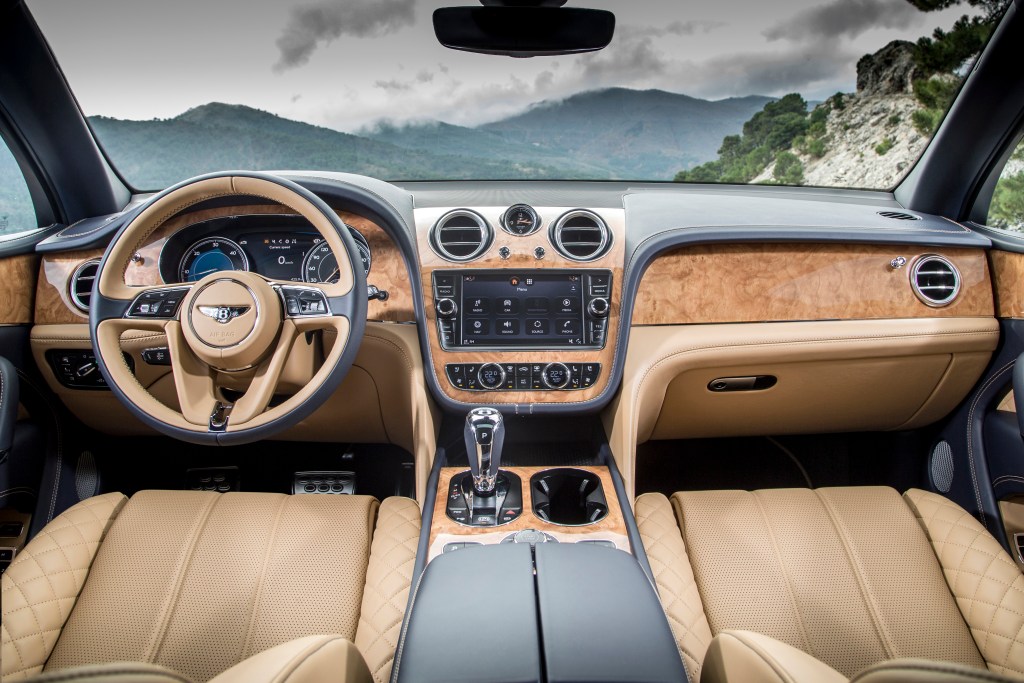 Now, road trips will be known for ultimate comfort. Bentayga's lush Beluga hide wraps around the steering wheel and seats, matching the cabin's preference towards black veneers and stainless steel. Seating is customizable, with cross crossed upper half stitching and three ventilation levels. Its infotainment system is also top class with an oddly placed keyless ignition in the center console, multiple camera angles, self-parallel parking, and a comically large yet stylish dial where drivers can toggle between driving modes which adjusts the suspension to fit off-road, snow and grass, hilly, and sand mode driving.
On the connectivity front, 4G, WiFI, and Apple CarPlay are included.
Personalization
For long contemplative stares in the cabin looking outward, color schemes need to be on point. Bentaygas offer the choice of 15 types of carpet, over 100 shades, 14 seatbelt colors, and five different duo-tones to choose from.
Check out all of the Bentley Bentayga's color customization options here.
Fuel economy
One knock towards this road trip is its less-than-stellar fuel economy, clocking in at 16 city/20 highway, despite Stop-Start technology and variable displacement which reduces engine idle time and deactivates cylinders for better fuel economy.
Read More: HOW TO TAKE THE PERFECT U.S. ROAD TRIP, ACCORDING TO SCIENCE
Enjoy the outdoors?
Sign up for daily stories delivered straight to your inbox.