WATCH THE VIDEO NOW:
We got the chance to take the new RTH Bear Approach out for a test drive and it blew us away.
Bowhunting has become an expensive hobby to take up. As technology continues to improve, bows are becoming harder to buy, usually costing more than $1,000 for something with longevity. There are other, cheaper options, but those bows generally fall pretty far behind in quality. Finally, we found a bow that closes the gap: the Bear Approach.
And, we got to shoot it ourselves.
First Impression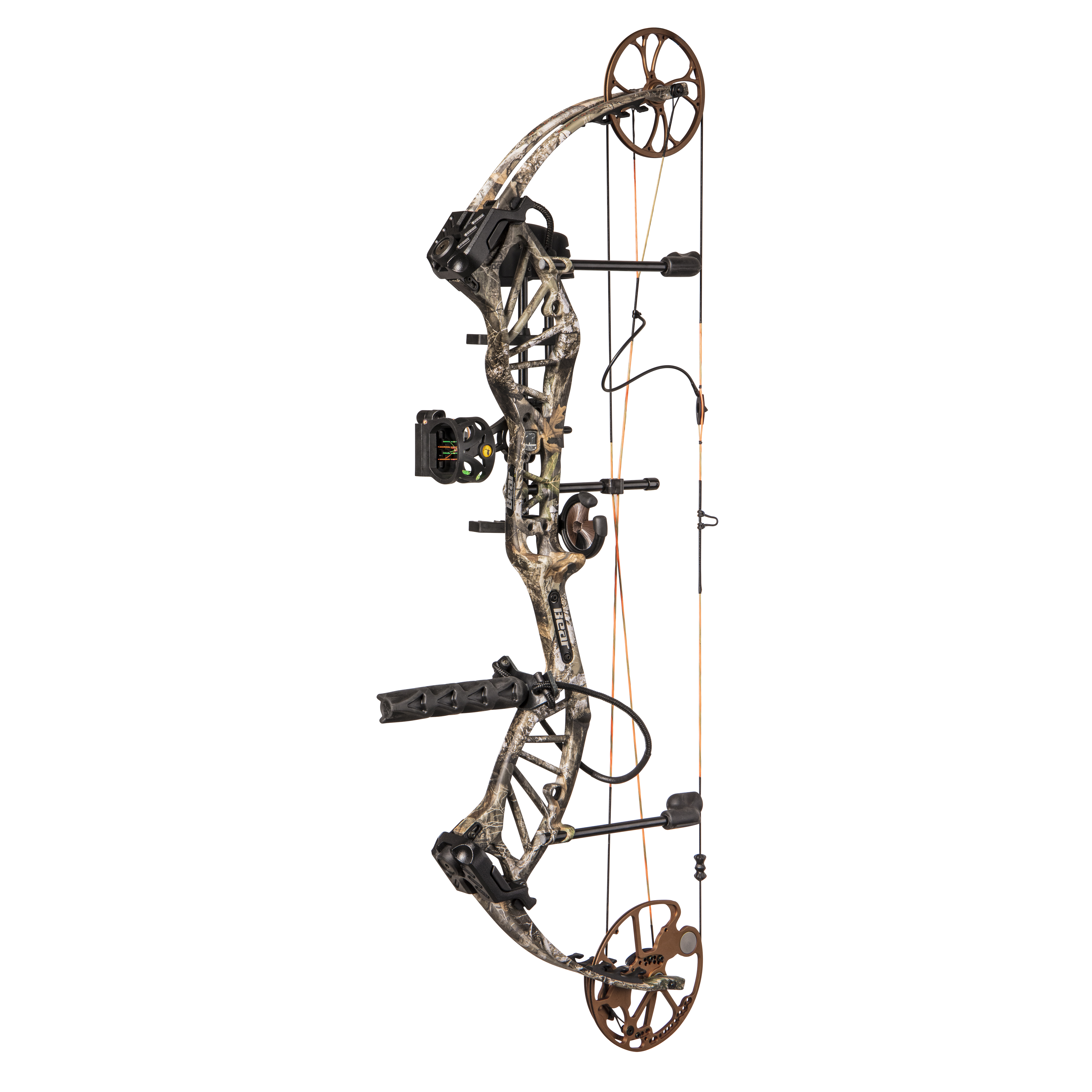 When I first pulled the bow out of the Bear Archery box, I initially thought it looked sharp. The box itself felt far too light to have a bow inside, but sure enough, everything was there at only four pounds.
The parts appeared solid. Aside from only featuring a single cam, this bow looked like it had everything it needed to compete with top-shelf bows.
Product Specifications
Bear Approach
FPS: Up to 327
Weight: 4 pounds
Brace height: 6.25 inches
Axle-to-axle: 32 inches
Peak draw weight: 55-70, 45-60 pounds
Draw length range: 23.5-30.5 inches
Let-off: 75 percent
RTH Accessories
Trophy Ridge four-pin sight
Trophy Ridge Whisker Biscuit
Trophy Ridge five-arrow quiver
Trophy Ridge stabilizer and sling
Peep sight
Nock loop
Bare Bow
Before we consider the actual bang-for-your-buck value of this bow's package deal, let's talk about its actual performance.
The single EZ3 perimeter-weighted cam is a workhorse. This bow still boasts a whopping 327 feet per second, which is ideal in a hunting bow. I probably launched 50 arrows at the range, and each time, the draw was incredibly smooth, the let-off was forgiving and the bow produced consistent, accurate shots.
It also has dual-string suppressors and the ShockWaves limb-dampening system, all of which do a great job of minimizing vibration.
I found it particularly comfortable to shoot, too, as the handle provided a nice fit to counter hand torque.
Ready to Hunt
You'll see a lot of package deals out there that feature a bow already outfitted with a number of accessories. But, it always seems like the complimentary accessories are just an attempt to make up for a bow that's lacking in general makeup and performance. That's not at all the case with the Approach.
I think, with a good shooter pulling the string, the Approach could match up with a number of elite brands. The accessories are well worth it, and would be great picks even if they weren't already included.
Generally, a lot of bow accessories can get on the plush side, where you're spending more money on something just because it looks flashier. All you need are accessories that are effective and durable, but don't jeopardize any hunting or shooting sessions, and the Trophy Ridge accessories deliver.
The five-arrow quiver keeps arrows tight and secure, and it can be taken on or off the bow with one easy twist. The stabilizer, nock loop and peep sight all met expectations. And, Whisker Biscuits have been a popular choice for archers across the board for years, so that was a nice plus.
Final Thoughts
This is a great bow that's worth, in my opinion, way more than $499. If Bear's reputation stays true, there isn't another bow on the market that'll last you as long for that kind of money. For those looking to take their first step into serious bowhunting, you couldn't pick a better bow to do it with.
Thank you to Archery Country in Austin, Texas, for letting us get some time in at the range!
NEXT: OUR FIRSTHAND LOOK AT STANDARD-SETTING BIRCHWOOD CASEY GEAR
Enjoy the outdoors?
Sign up for daily stories delivered straight to your inbox.