Read on to learn our choices for the most famous sportsmen from each state.
The United States has a rich tradition of hunting, fishing, and shooting. Over the years, there have been dozens of famous sportsmen (and women) who have towered over their peers through their contributions and accomplishments in these fields.
Most of our choices below reflect the home state for our choices for the most famous sportsmen. In other cases, our choice reflects the state where they performed the feats that made them famous.
Continue reading to see our choices for the most famous sportsmen from each state.
Alabama - Howard Hill
Howard Hill is almost universally recognized as the most famous and most skilled archer in modern times. Not only was he an excellent archer and capable of performing a number of different trick shots, but he was an extremely accomplished archery hunter and is said to have killed over 2,000 animals with his long bow.
Alaska - Sarah Palin
Even though she was not originally from Alaska, Sarah Palin gained notoriety for her time as the governor of the state. Along with the rest of her family, she is well known for enjoying the excellent hunting and fishing available in Alaska.
Arizona - Jack O'Connor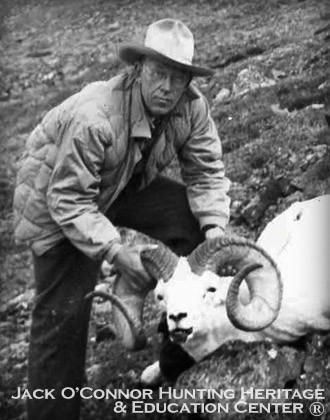 Jack O'Connor was an accomplished outdoor writer, as well as an important proponent of conservation. A well-known proponent of the .270 Winchester, he was also an avid sheep hunter. Additionally, he was one of the first recipients of the Weatherby Award.
Arkansas - Mark Davis
Mark Davis is one of the mos successful bass fishermen in the United States and is one of only two anglers to have won the B.A.S.S. Angler of the Year Award and the Bassmasters Classic in the same year.
California - Jeff Cooper
Jeff Cooper made an incredible impact on the shooting community as the creator of the Modern Technique of the Pistol and the Cooper Color Code. He was also a well-known big game hunter, and was regarded as one of the foremost authorities on the subject in his day.
Colorado - Kirstie Pike

Kirstie Pike is the founder and CEO of Prois Hunting & Field Apparel for Women, which was the first major company to design and sell hunting clothing specifically for women. Based out of Gunnison, Colorado, Prois is now one of the foremost manufacturers of women's hunting and outdoor gear in the United States.
Designer of the revolutionary Colt revolver, Samuel Colt, one of the greatest firearms innovators in history, completely changed the firearms industry.
Delaware - E.I. Du Pont
E.I. Du Pont founded what is now known as the DuPont Chemical Company, which would quickly become the largest and best known gunpowder manufacturer in the United States.
Even though he was born in Illinois, Ernest Hemingway lived in Key West, Florida for many years. A well known hunter and angler, it was in Key West that he wrote some of his most famous works, including A Farewell to Arms and Green Hills of Africa.
Georgia - Bill Jordan
Born and raised in Columbus, Georgia, Bill Jordan revolutionized the camouflage industry when he designed what is now known as Realtree Camouflage, one of the most popular camouflage patterns in the United States.
Hawaii - Ben Wong
Host of "Let's Go Fishing," a fishing television show based in Hawaii, Ben Wong is one of the most iconic sportsmen in the state.
Idaho - Elmer Keith
Elmer Keith is one of the most famous sportsmen in the United States because he made many contributions to the shooting and hunting industries. Among other accomplishments, he was an important part in the development of the .357 Magnum and .44 Magnum handgun cartridges and was a major proponent of hunting big game with a handgun.
Illinois - Charlton Heston
Though he may be most famous for his roles as an actor, Charlton Heston will be best remembered by gun owners for his work as the President of the National Rifle Association, and for his "from my cold dead hands" speech.
Indiana - Eugene Stoner
Eugene Stoner is best known for his work on what would later become the AR-15 and M-16 rifles, which are among the most popular firearms for hunters and shooters in the United States today.
Iowa - The Drury Family
Since they started producing their own deer hunting videos in 1989, the Drury Family quickly became one of the most famous deer hunting families in the United States. Today, they are regarded leaders in the outdoor industry.
Kansas - Craig Boddington
Craig Boddington is one of the most influential and famous sportsmen in the United States. He is known as one of the world's leading authorities on hunting, firearms, and big game hunting. He has written nearly two dozen books, hundreds of magazine articles for major publications such as Guns & Ammo and Peterson's Hunting, and hosted multiple television shows.
Kentucky - Daniel Boone
Daniel Boone may be the most famous explorer and hunter in American history. His work in exploring Kentucky and opening it up to settlers was instrumental during the growth of the United States as a young nation.
Louisiana - The Robertson Family
The television show "Duck Dynasty" made the members of the Robertson family overnight celebrities. Not only are they among the most famous sportsmen in the United States, but they might also be the most famous duck hunters in the entire world.
Maine - Leon Leonwood Bean
When he noticed that his boots were of poor quality and allowing his feet to get wet, Leon Bean thought he could make better boots himself. Convinced he had made a superior product, he started marketing them to hunters and sportsmen in Maine. He eventually founded the L.L. Bean company, which is now one of the largest retailers of outdoor equipment in the United States.
Maryland - Babe Ruth
While he is best known for his exploits as a baseball player, Babe Ruth was also a deer and waterfowl hunter. Indeed, he was also known for taking his teammates on hunting trips in the off season.
In the same manner in which Samuel Colt is held in high regard for his work in the firearms industry, Smith & Wesson did the same thing when the Colt patent on the revolver expired. Their handguns have competed with those made by Colt from the Civil War to present day.
Michigan - Steve Rinella
As the host of the Sportsman Channel's Meat Eater television show, Steve Rinella understands that the meat hunters get from wild game is about as "free range" and "organic" as it gets. For this reason, he is one of the leaders of a new generation of hunters interested in connecting more closely with their food.
Minnesota - Walter Palmer
Though he is far from an ideal face for the hunting community, Walter Palmer is still the most famous hunter from Minnesota, just for all the wrong reasons.
Mississippi - Will Primos
Will Primos made his first duck call when he was just 11 years old. Now, Primos Hunting Calls makes everything from elk to predator to waterfowl calls and is known for being the industry leader in hunting calls.
Missouri - Larry Potterfield
As the founder and CEO of MidwayUSA, Larry Potterfield is one of the leading voices in the shooting and outdoor communities hailing from Missouri. Not only is MidwayUSA one of the largest retailers of shooting and hunting equipment in the country, but Larry is also a prominent supporter of gun rights and the NRA.
Montana - Ed McGivern
Ed McGivern was one of the greatest exhibition pistol shooters that ever lived and did most of the work he is most famous for in Montana. While Jerry Miculek has broken many of his records, McGivern still holds many handgun speed records. One that may never be broken is his five shot speed record of just .4 seconds.
Nebraska - Dick Cabela
Dick Cabela and his wife Mary started the outdoor retail empire now known as Cabela's by making fly fishing lures at home and selling them through the mail. Over 50 years later, Cabela's is worth over $7 billion and is one of the largest retailers of outdoor equipment in the world.
Nevada - Wiley Carroll
Wiley Carrol became famous in Nevada for the work he did hunting bear and mountain lion for the Nevada Fish & Game Department. He quickly gained a reputation as an incredibly skilled hunter, possibly the best mountain lion hunter to ever live. Legend has it that by the time he retired in 1981 he had killed over 800 mountain lions hunting only on foot or on horseback.
New Hampshire - Chris Carpenter
Originally from New Hampshire, he moved back to the state after retiring from a successful pitching career for the Toronto Blue Jays and the St. Louis Cardinals. He is an avid fisherman and even saved the life of a stranded angler while on a fishing trip on the Amazon River with professional fisherman Skeet Reese.
New Jersey - Liver-Eating Johnson
Originally born in New Jersey, Liver-Eating Johnson was a mountain man, trapper, and hunter who became famous for his exploits against the Crow Indians. He was the subject of the movie, Jeremiah Johnson.
New Mexico - Elliott Barker
Elliott Barker worked in New Mexico as a forest ranger, as the state's first game warden, and was a founding member of the National Wildlife Federation. He was a prominent voice for conservation in the state and was instrumental in efforts at the beginning of the 20th century to protect land and wildlife in the state for future generations to enjoy.
New York - Jedediah Smith
Along with Jim Bridger and Daniel Boone, Jedediah Smith is one of the most famous hunters and explorers in American history. He explored much of the western United States in the early 1800s, survived a brutal grizzly bear attack, and was an important contributor to the westward expansion of the country.
North Carolina - Robert Ruark
A well-known writer for Field & Stream for many years, Robert Ruark was a prolific hunter and angler. He also went on a number of African safaris and his writings about the experience helped fuel the explosion in popularity of African safaris among American hunters.
North Dakota - Theodore Roosevelt
Though he wasn't born there, Theodore Roosevelt said that he felt that his time in what is now North Dakota was a rebirth of sorts for him after the untimely death of his wife. As a rancher, cowboy, and hunter, he enjoyed the "strenuous life" on the frontier.
Additionally, it was here that he started to appreciate the need for wildlife conservation, which eventually resulted in the founding of the Boone & Crockett Club and the work he did later in life as president, thus earning his position on this list of famous sportsmen.
Ohio - Annie Oakley
Annie Oakley was perhaps the most famous exhibition shooter in history and there are many incredible stories of her shooting skills. Born in Ohio, she gained worldwide fame as a member of Buffalo Bill's Wild West Show before eventually retiring to Ohio where she eventually died in 1926.
Oklahoma - Jimmy Houston
One of the most famous sportsmen in the country, Jimmy Houston gained his notoriety as a professional angler and TV host.
Oregon - Scott Haugen
Known for his skill in hunting blacktail deer, no other hunter in the United States has anywhere near the experience hunting these shy and sneaky creatures as Scott Haugen.
Pennsylvania - Fred Bear
Fred Bear is known as the godfather of modern bowhunting. Does anything else need to be said about this legendary hunter?
Rhode Island - Ambrose Burnside
Ambrose Burnside served as a General in the Union Army during the Civil War and also designed a repeating carbine that bears his name. However, his most significant contribution to the hunting and shooting communities was the fact that he was the first president of the National Rifle Association when it was founded in 1871 to promote better marksmanship training among Americans.
South Carolina - Hank Parker
Hank Parker is one of the most successful bass fishermen in the United States and is one of only four anglers to win the Bassmaster Classic more than once. In addition to his success in bass fishing tournaments, he has been a fixture on fishing television shows for many years.
South Dakota - Joe Foss

Joe Foss certainly had an active life: he was a Marine Corps aviator and Medal of Honor recipient in World War II, a general in the South Dakota Air National Guard, Governor of South Dakota, and Commissioner of the American Football League.
An avid hunter and outdoorsman, he was also president of the National Rifle Association and hosted several hunting and outdoor shows during the 1960s and 70s.
Tennessee - Davy Crockett
Davy Crockett is unquestionably one of the most famous sportsmen in American history. His iconic coonskin cap and the legendary feats that are often attributed to him make him a truly larger-than-life figure in American history.
Texas - Ted Nugent
Though he was born in Michigan, Ted Nugent currently calls Texas home. A strong supporter of hunting and gun ownership, he is an outspoken advocate of these causes and serves on the board of the National Rifle Association.
Utah - John Browning
Designer of the M1911 pistol, the Browning Automatic Rifle, and the .50 caliber Browning machine gun (among others), John Browning is perhaps the most successful gun designer in the history of the United States and forever altered the industry with his work.
Vermont - Rudyard Kipling
Rudyard Kipling was a well-known lover of the outdoors and he lived in Vermont for many years. While he was there, he wrote many of his most famous works, including The Jungle Book.
Virginia - Jim Bridger
Born in Virginia, Jim Bridger is another iconic man from American history whose exploits have reached near mythical status. His work as a guide, hunter, trapper, and explorer in the mid-1800s made him one of most famous mountain men.
Washington - Jim Burnworth
Jim Burnworth lives in eastern Washington and his accomplishments as a bowhunter on the show "Western Extreme" are well-known in the hunting community.
West Virginia - Brad Paisley
Born and raised in West Virginia, Brad Paisley's love of the outdoors, particularly of fishing, is well documented in his songs.
Wisconsin - Aldo Leopold
Aldo Leopold served as a professor for game management and agricultural development at the University of Wisconsin and was one of the most important American voices for conservation in the early 1900s.
Not only was he a hunter, but the work he did for conservation was very important in ensuring that there are both animals and land still available for everyone to enjoy in the United States today.
Wyoming - The Eastman Family
Gordon Eastman began filming hunts in the 1950s and made a name for himself in the business. His son Mike, and grandsons Guy and Ike have taken up the mantle and currently run what is now known as Eastman's Hunting Journals.
What do you think of our choices for the most famous sportsmen from each state?
Like what you see here? You can read more great hunting articles by John McAdams on his hunting blog. Follow him on Twitter @TheBigGameHunt and on Instagram The_Big_Game_Hunter
NEXT: 20 Breathtaking Photos of Yellowstone in Winter
Enjoy the outdoors?
Sign up for daily stories delivered straight to your inbox.