We sleep with our dogs. We eat meals with our dogs. We relax with our dogs. Should we find pet-friendly stores to shop with our dogs? We probably assume that our furry friends aren't welcome if the store doesn't have the word "pet" somewhere in its name, but many wonder, do pet-friendly stores exist? It may not be openly advertised, but several big retail chains out there that empathize with a dog owner's desire to take their pooch absolutely everywhere.
The next time you plan a shopping trip to any of these pet-friendly retail chains, grab your dog and bring them along!
Pet-Friendly Stores for Your Shopping Buddy
1. Home Depot
Need some tools? Ultimate pet-friendly store, Home Depot is the place to go. The wide aisles and concrete floors make Home Depot an excellent opportunity for your canine to get out and see the world that is commercialized home improvement.
Many Home Depot locations allow both small and large dogs to wander the aisles and admire their extensive inventory—as long as they're accompanied by their human companions, of course. Lots of other hardware stores are accommodating as well, like Harbor Freight Tools and Lowe's.
2. Apple Store
Did you know that the tech giant retail stores allow four-legged friends? While you're perusing the new Apple Watch or deciding which new iPhone Fido needs (don't you wish they could text you?), your dog can be right at your side at this pet-friendly store.
And the Apple technicians at the Genius bar LOVE dogs, which we know from personal experience!
3. Barnes and Noble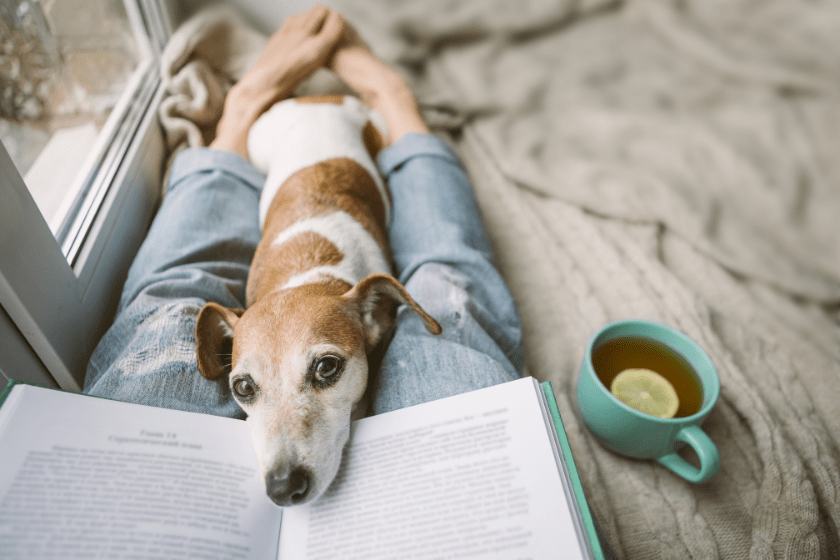 Your pooch may not know how to read, but he'll love perusing the shelves at this popular book store. What could be better than having a good dog book in one hand and your best friend in the other?
However, the Barnes and Noble Café has separate rules, so check with a manager before you head over for a refreshment break.
4. Bass Pro Shops
The fact that you can bring dogs of all sizes into most Bass Pro Shops is no fish tale! The people that run Bass Pro Shops are major dog lovers.
They even host an annual Dog Day event that encourages customers to shop with their dogs. During the event, they put all their dog supplies on sale. Your pooch can stock up on all of life's essentials without going over budget.
However, the rules can vary from state to state. Several cities no longer allow pets in stores. Currently, you cannot take Fido into Bass Pro Shops in Spanish Fort, Alabama; Mesa, Arizona; Manteca, California; San Jose, California; Dania Beach, Florida, and Columbus, Missouri.
5. Macy's
Your dog deserves some major retail therapy, and lucky for him, most Macy's locations welcome dogs through their automatic doors with open arms.
Macy's has always been known for supporting local SPCAs, and this department store's dog appreciation doesn't end at monetary donations.
6. LUSH Cosmetics
Who knew a cosmetic counter would be a pet-friendly store? Lush is one of the few cosmetic companies that refuse to test products on animals, and they extend an open-door policy to the same animals they're protecting.
Eyeliner, mascara, and foundation have no business being on your dog's face, but that doesn't mean he can't help you pick out the perfect palette!
7. Pottery Barn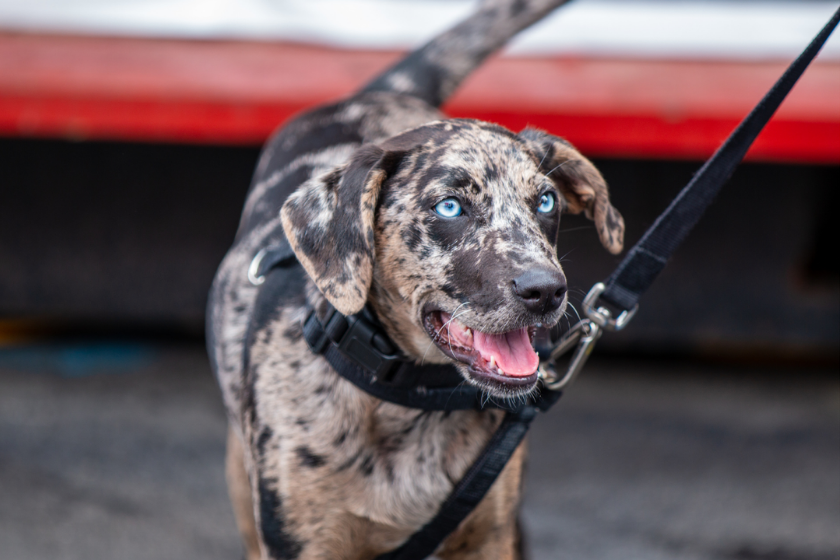 To avoid your dog behaving like, well, a dog in a pottery shop, it's best to make sure he has passed the Good Citizen test before inviting him along to shop at Pottery Barn.
But if your pooch is content to walk safely by your side, call the location nearest you to see if he can come along to that specific store. Another similar store that has a pro-dog policy is Restoration Hardware. However, like with all stores check with the store manager for the specific location rules.
8. Hobby Lobby
Hanging out with your dog counts as a hobby, and Hobby Lobby is the perfect place for both you and your pooch.
Hobby Lobby offers everything you could possibly need for all of your crafting projects, and their yes-to-pets policy means your dog gets to join in on the fun. Similarly, Home Goods welcomes dogs into their doors. Perfect for a little dog shopping. Since they are in the same family of stores, Marshalls allows dogs to come shopping in their stores too.
9. Ross
Both you and your pup can dress for less when you shop at Ross. This store offers everything from discounted clothes to quirky kitchen gadgets, and they even have a well-stocked pet supply aisle.
Contact your local store for specific animal size restrictions. For example, some only allow small dogs.
10. Foot Locker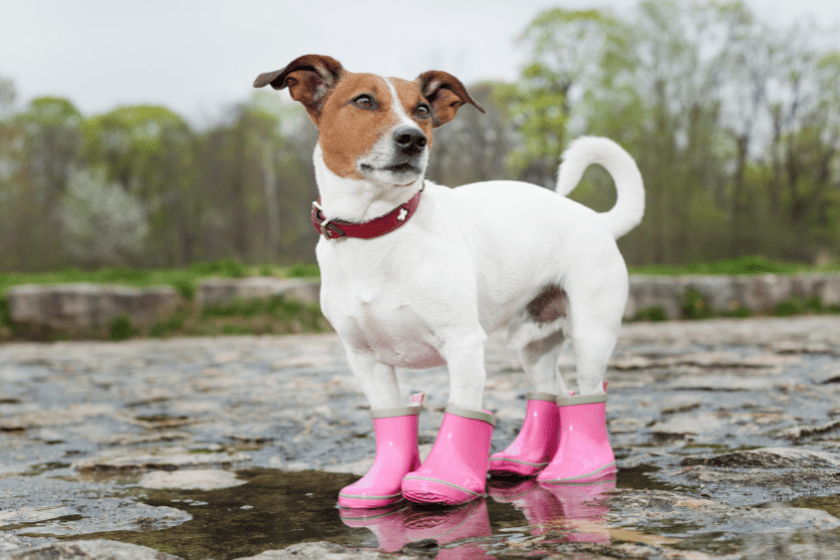 Both two-legged and four-legged patrons are welcome in this popular athletic shoe store since it is one of the many pet-friendly stores on our list.
As many Foot Lockers are located inside malls, be sure to check the mall's pet policy before you and Fido start strolling down the promenade.
11. Tractor Supply Co.
Tractor Supply is your lawn, garden, and farm animal supercenter, and they encourage mammals of all kinds to check out what they have to offer.
They stock dog food, houses, toys, and everything else your dog needs to stay happy. Another supply store that will allow you to bring Fido in is Ace Hardware.
12. Nordstrom
Out for a day of retail glory in search of the perfect addition to your closet? Don't forget to bring your pup to the ever pet-friendly store, Nordstrom! Who knows? Maybe the doggie sweaters will be on sale...
13. Old Navy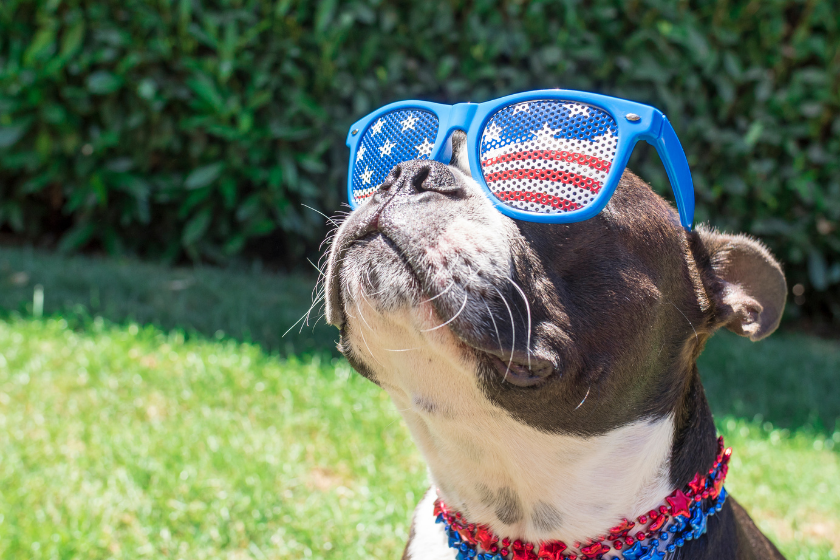 Old Navy stores are famously spacious, making it a perfect and relaxing day out if your dog needs to check out a few graphic tees for her upcoming day at the park.
14. Anthropologie
With over 200 stores worldwide, Anthropologie is a staple of women's fashion. Any pup stepping their paws into these retail stores knows a thing or two about style and will have a fabulous time in this pet-friendly store!
15. Bath & Body Works
You're not the only one that gets to enjoy the magical mix of aromas that is a Bath and Body Works store. Let your small enough to hold pooch use his powerful sniffer to help you pick out the perfect perfume for some pet-friendly store fun!
Other Pet-Friendly Stores
Well-behaved dogs are also allowed in the pet-friendly stores, Bloomingdale, TJ Maxx, Abercrombie, Banana Republic, Ann Taylor, Half Price Books, Michaels, basically all pet stores, Sephora, Urban Outfitters, Free People, and even Saks Fifth Avenue in New York!
Other pet-friendly retail locations are Ambercrombie and Fitch and high-end retailer Bebe. Need your pup to weigh in on your next jewelry purchase? Take them along with you to Tiffany & Co.
If you need help picking out the perfect card, your four-legged side-kick can also head on into Hallmark with you.
Individual locations always vary in their rules, so it is always a good idea to give them a quick call to make sure your dog is allowed to shop with you. If your dog is a certified service dog, they are allowed anywhere you go regardless of individual store rules.
Are Grocery Stores Pet-Friendly?
Due to food safety regulations, dogs that are not service dogs cannot go into most grocery stores and restaurants. Granted many restaurants and coffee shops do allow dogs out on their patios. So check with yours!
Remember that it is important for only service animals to go into non-pet-friendly stores. Otherwise, you can be jeopardizing the well-being of someone who actually needs their dog to survive.
Why Should You Take Your Dog Shopping in Pet-Friendly Stores?
Shopping with your dog is a great way to introduce him to new places and socialize him with new people. Always keep him on a leash, and be prepared for random people to come up to you and coo over how cute your shopping partner is.
Each store location is a breed of its own, so it's always a good idea to call ahead to ensure they are pet-friendly so your furry friend won't be turned away at the door.
If you are concerned about socializing your puppy and prefer a low traffic time at one of these retailers for training opportunities (after calling to make sure they're pet-friendly), stop by without your pup for a visit! Watch how friendly dogs on leash are treated by the staff and other customers. Pet-friendly stores that allow dogs like Petco or Petsmart may be a great retailer to start with since they will have treats at the register!
This post was originally published on March 28, 2019. It's been updated as our readers suggest more pet-friendly stores.
Enjoy the outdoors?
Sign up for daily stories delivered straight to your inbox.