In snake territory, your footwear can become the difference between life and death.
If you haven't heard of Rocky Boots, you must live under a rock. One of the most iconic footwear brands around, Rocky has become the go-to brand for millions of hunters and workers alike. Every year, these boots take on a wide variety of jobs and terrains across the world.
While Rocky has a good reputation across the board, their snake boots might be the most popular. Owning a pair myself, I can speak on how much I really like them in terms of comfort and quality. I prefer the side-zip model that also laces up to give you a snug and firm fit, but they have a variety of slip-on options, too. The pair I own is also waterproof, so they can handle any situation.
Investing in Rocky Snake Boots is worth every dime because these boots could save your life. Many areas in the United States are home to venomous snakes that can wreck your life if you stumble upon them unprepared.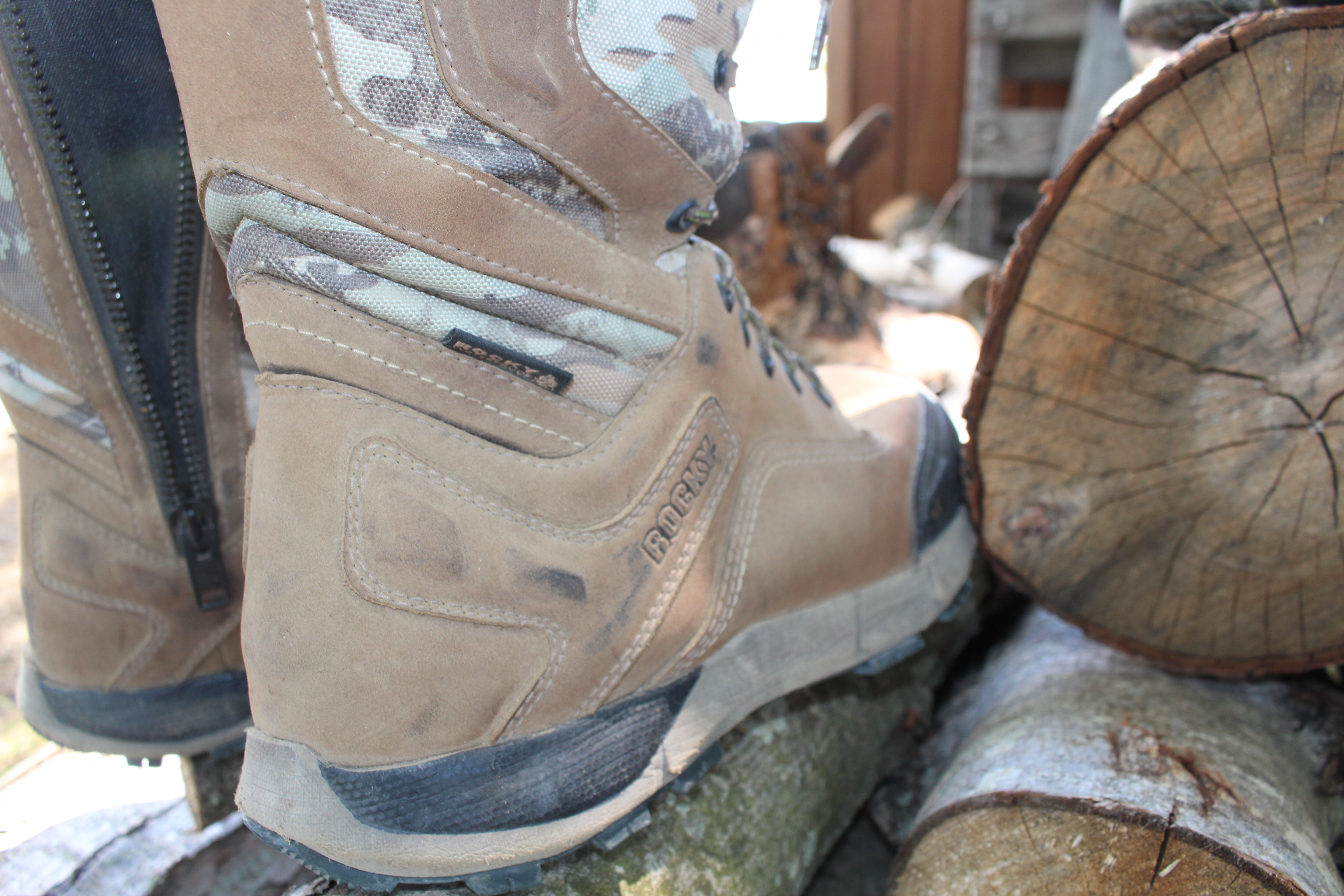 A lot of people think to themselves, "Eh, I think the pair I have will hold up against a bite." But why not know that your boot is going to protect you from a disturbed rattlesnake? Snake-proof boots are a no-brainer, but don't let a horrible experience be the thing that finally convinces you to make the purchase. Add snake boots to your wish list now!
Check out this video from the Snakemaster to see just how well his Rocky Snake Boots perform against a rattlesnake. Trust me, you'll only do what he does if you have the utmost confidence in your footwear.
If you have ever had doubts about your Rocky Snake Boots being able to hold up against the bite of a rattlesnake, this video is all the proof you need. He confidently takes a few strikes and doesn't have a thing to worry about as the snake boots performed flawlessly.
Being from the Midwest, I grew up catching tons of snakes without much worry, because we don't have any venomous snakes that are common to my area. But in all my hunting trips to Texas, each step poses a threat. Whether I was chasing turkeys or pronghorn, I move with caution and awareness of my surroundings to avoid encounters.
Having my Rocky Snake Boots laced up to protect me from unexpected visitors is a huge stress reliever worth every cent.
The amount you spend on a pair of snake boots is a fraction of what a hospital visit for a rattlesnake bite would cost you.
You can choose between brown leather or your camo preference (Realtree, Mossy Oak and more). Snake bites are nothing to take lightly!
NEXT: ROCKY BOOTS WORK FOR EVERY SITUATION AND WE HAVE A DISCOUNT FOR YOU
WATCH
Enjoy the outdoors?
Sign up for daily stories delivered straight to your inbox.