—If you had to create the Platonic ideal of a National Park, you couldn't do any better than Olympic National Park in Washington. Rugged mountains? Check. Wild seashore? Miles of it, teeming with marine life. Crystal-clear lakes? You bet. Lush rainforest? Yep, got that too—the largest remaining temperate rainforest in the lower 48, in fact.
This natural mecca in Washington State offers the best of all worlds—the Pacific Ocean, the Olympic Mountains, the Hoh Rainforest, and gorgeous waters to sit lakeside. When you add in the vast Olympic National Forest that surrounds the park, you're talking nearly one million acres to discover. You're going to need several days to do it right, so we recommend booking a stay in one of the region's fantastic lodges. First you need to wrap your head around all the wild places to explore, so it's best to tackle it in sections.
Olympic National Park 101
This expansive area in the PNW presents five main sections that we will define below. Whether you want to road trip the entire peninsula or pick and choose one or two sections to really dive into, knowing the different sections and what each offers can be incredibly helpful when it comes to planning your Olympic adventures.
The Pacific Ocean
The Pacific Ocean stretches for 57 miles of west coast shoreline for visitors to take in stellar ocean views. With sandy beaches, sea stacks, and jagged cliffs, this section of the park boasts stunning beaches for days and days.
The La Push beaches include Rialto Beach, as well as First, Second, and Third beaches—all great spots for wildlife sightings (including more bald eagles than you've ever seen). Ruby Beach is the meeting place of the Hoh River and the Pacific, so this spot is great for seeing crabs and starfish. Kalaloch Beach is the spot to go if you want to find an unusually sandy beach to sunbathe and swim.
Hoh Rainforest
Get lost on winding hiking trails through ancient flora and fauna with a visit to the Hoh Rainforest. Located on the west side of the park approximately two hours from Port Angeles and less than an hour from Forks (where Twilight was filmed), this rainforest is one of the greatest examples of temperate rainforest that you'll ever visit.
Eastern Edge & Hood Canal
The eastern side of the park and the surrounding national forest that spans the Hood Canal. This section of the region offers more sunshine than its counterparts and features rocky rivers, dense forests, and top-notch seafood.
Hurricane Ridge
Hurricane Ridge is one of the most visited sections of the forest and park, complete with many hiking trails that span a variety of elevations and attractions. Only accessible when the weather is permitting, visitors can also check out Hurricane Ridge Road and Obstruction Point Road (near the Hurricane Ridge Visitor Center). Hurricane Ridge is highly visited as its easy access to the gorgeous mountain vistas is unparalleled.
Lake Quinault
Located within the Quinault Rainforest, this southwestern section of the park is home to the magnificent Lake Quinault. This area also serves as the passageway to crystal-clear lakes, glacier-carved peaks, and soaring meadows.
Rentals & Lodging in Olympic National Park & Forest
As far as staying in and around the Olympic Peninsula, there are many lodging options. From historic hotel rooms in old Victorian lodges to rustic cabins near beautiful lakes to privately owned vacation rentals you can find on sites light Airbnb and VRBO, there truly is a home base for everyone's Olympic accommodation preferences. But there is something special about staying in one of the regions beautiful lodges, whether big and grand or small and rustic. They fit this park like a flannel shirt on a logger. They just go together.
Lake Crescent Lodge
Located on the stunning Lake Crescent on the Olympic Peninsula, you will find this historic lodge dating back to 1915. The comfortable and roomy lodge rooms offer a cozy vintage feel but also provide all of the required amenities for your comfort. Take in amazing lake views from the lodge's wraparound deck or enjoy a meal at the on-site restaurant. Spend blissful days swimming, sunbathing, canoeing, or kayaking. This lodging option has both pet-friendly and ADA-accessible options.
Olympic Lodge
A great selection for those staying in the Port Angeles area, the Olympic Lodge is another historic lodge that has been wonderfully kept to provide the best experience for guests year-round. With amazing views of the Olympic Mountains and the Peninsula Golf Course, the Olympic Lodge also has amenities such as an outdoor heated pool, hot tub, free WiFi, and exceptional service.
Lake Quinault Lodge
Yet another long-lasting lodge disconnecting guests from the hustle and bustle of the modern world, the Lake Quinault Lodge is a grand and rustic building first established in 1926. Relax with a coffee in front of the lobby's huge fireplace, enjoy a meal in the iconic Roosevelt Dining Room, or fish on the lake's edge on sunny days. Room amenities and rates vary.
RELATED: 6 Pacific Northwest Road Trips for Your Adventure Bucket List

Sol Duc Hot Springs Resort
For those into all things hot springs, rivers, and waterfalls, Sul Doc Hot Springs Resort is the lodging choice for you! Nestled in the exquisite Sol Duc Valley, this forested escape presents an RV campground, three hot spring pools, a swimming pool, a dining room, and hiking trails along the Sol Duc River to Sol Duc Falls. The rentals are all rustic cabins, ranging from simple hotel-style rooms to more spacious rooms with full kitchens and a riverside home that sleeps larger groups.
Kalaloch Lodge
The wild and majestic beauty of the west coast dazzles when you stay at the amazing Kalaloch Lodge. Located just steps from the beach among towering evergreen pines, this seaside retreat offers a wide range of lodge rooms, suites, and small cabins for rental. Most of the cabins are equipped with a wood-burning fireplace and some have small kitchen setups. There are pet-friendly options however it is important to note that WiFi is not available at Kalaloch.
Log Cabin Resort
Situated on the shores of Lake Crescent, the Login Cabin Resort is a premier spot to choose as your Olympic home base for your next weekend getaway. There are quite a variety of lodging types to choose from, including waterfront cabins with kitchenettes, four lodge rooms, A-frame chalets, and even some camping and RV options.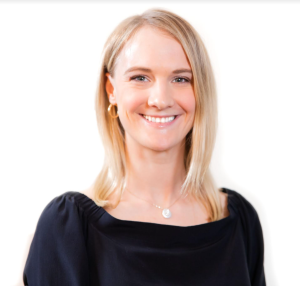 An avid adventurer and lover of all things outdoors and travel, Sydney Paschall has explored and discovered as many beautiful places as she can, with extra time spent in Oregon, Colorado, and driving up and down the west coast. Now based in Austin, Sydney focuses her time on writing, social justice, activism, living more mindfully, and staying active to optimize the mind, body, and soul. Instagram: @_sydshine
Have you been to Olympic National Park? Tell us your story on our Wide Open Roads Facebook!
Enjoy the outdoors?
Sign up for daily stories delivered straight to your inbox.