Motoring along in the back seat of an off-road vehicle near Grand Junction, Colorado, I'm awe-struck by the region's diverse high-desert geology, plants, and animals on a warm summer day.
My driver from Adrenaline Driven Adventures expertly navigates the twists and turns of the trails through Rabbit Valley, not far from the Colorado border with Utah. I watch sandstone formations, pinyon-juniper trees, sagebrush, and craggy outcroppings whiz by outside the vehicle.
A few minutes later, we pause to take in the view of the canyon below, and I spot a turquoise collared lizard with a bright yellow head sunning himself on a rock. When we finally reach the cool waters of the Colorado River, a great blue heron takes flight and gracefully soars overhead.
With such a diverse ecosystem to explore, it's no surprise that Grand Junction has become a popular outdoor adventure hub for everything from off-roading to mountain biking to stand-up paddleboarding. Located roughly four hours west of Denver and two hours east of Moab, Grand Junction is an ideal destination for reconnecting with nature, no matter the season.
Here's how to make the most of your time outdoors on Colorado's Western Slope, whether you're craving a heart-pumping adventure or a more low-key experience.
Colorado Off-Roading
Since the Grand Junction area is home to more than 480,000 acres of public lands accessible via off-road vehicles, you'll feel like you've stumbled upon OHV heaven. Bring your own side-by-side ATV, dirt bike, or four-wheel-drive car. Then hit the trail, or rent one from outfitters like Adrenaline Driven Adventures and Funshares Buggy Center & Rentals.
The most popular areas to explore with power are Rabbit Valley, Bangs Canyon, Cactus Park, and the Grand Mesa.
Grand Junction Hiking & Biking
You don't need much to explore Grand Junction: Just a pair of shoes, some sunscreen, plenty of water, and maybe a good hat. Hiking's slower pace is ideal for taking in all the scenery and history of Colorado National Monument, a 20,000-acre national park with miles of hiking trails to explore.
The short-and-sweet Devils Kitchen Trail is less than a mile long. It is an excellent way to immerse yourself in the park's sandstone rock formations. At the same time, the 5-mile Monument-Wedding Canyons Loop offers more of a challenge.
If human-powered adventures are more your thing, explore Grand Junction on two wheels instead. The region has hundreds of miles of mountain bike trails for riders at all skill levels, including some places where you can dabble in a little bit of everything, like Lunch Loops.
This trailhead is close to downtown Grand Junction—so close that city residents can get in a quick ride over lunch—and offers trails for beginner, intermediate, and advanced riders. Little rippers can also get in on the action, as Lunch Loops has a few laps designed especially for kids.
For an even gnarlier adventure, hit up the Palisade Plunge. This brand new experts-only trail descends 32 miles from the top of the Grand Mesa to the valley floor some 6,000 feet below. It's not for the faint of heart, but it's a flowy, singletrack dream if you're confident in your downhill abilities.
Rocky Mountain River Rafting
Grand Junction is named after the convergence, or "grand junction," of the Colorado and Gunnison rivers. As such, it's an ideal destination for playing on the water—and there are plenty of rafting guides and outfitters to help make it happen.
Whether you want to peacefully float past picturesque vineyards or crave the thrill of whitewater, there are expeditions for everyone here. The pros at Palisade River Trips, Centennial Canoe, and Rim Rock Adventures can help you craft the perfect day on the water in a canoe, river raft, inflatable kayak, or raft.
For a mellower day on the water, try stand-up paddleboarding (SUP). Wander down to the Colorado River boat ramp at Las Colonias Park, not far from downtown Grand Junction. Here, you can rent a board from the crew at GJ Sup/Grand Junction Adventures (they can also give you a lesson or lead you on a guided SUP trip if you're new to the sport).
If you decide to paddle alone, point your board downstream and head toward the Blue Heron boat ramp, roughly 5.6 miles away. As the name suggests, keep your eyes peeled for herons, yes, but also look out for belted kingfishers, ospreys, wood ducks, and sandpipers, to name a few.
RELATED: Why I Love River Rafting (And How You Can Too)
Skiing in Grand Junction
The outdoor activities don't stop just because it gets cold. Glide serenely across the Grand Mesa—the largest flat-top mountain in the world—on either classic or skate cross-country skis, thanks to the Grand Mesa Nordic Council.
The council's dedicated volunteers maintain 31 miles of groomed trails atop the mesa (including one snowshoe trail!), which gets more than 300 inches of snow per year. They also offer lessons, guided excursions, and scholarship-supported classes for people who use wheelchairs or have limited upper body strength.
Though the mountains along I-70 get all the attention, Powderhorn Mountain Resort—located about 45 minutes from downtown Grand Junction—should really be on your list come ski season. The resort offers 1,600 acres of peaceful skiing and, perhaps more importantly, stress-free logistics on the northern edge of the Grand Mesa.
With a good mix of beginner, intermediate, and advanced runs, Powderhorn is great for groups and families. Plus, it's got acres of idyllic glade and tree skiing.
Golfing in the Mountains
Grand Junction's weather is so mild that you can hit the links year-round at courses like Adobe Creek National Golf Course, The Golf Club at Redlands, Lincoln Park Golf, and Chipeta Golf Course. In between swings, you can also enjoy views of the Bookcliffs, the distinctive escarpment that looks like the pages of a book turned on its side.
Fishing and Hunting in Western Colorado
Get the appropriate Colorado Parks and Wildlife license, then hit the water or venture out in search of big game and birds. Trout are abundant in both the Colorado and Gunnison rivers. There are hundreds of lakes and streams on top of the Grand Mesa. Archery seasons for deer, elk, pronghorn, and moose are in September, with deer and elk rifle seasons in October.
Horseback Riding (And Horse-Spotting)
After all, this is the Wild West, so what better way to get around than on a saddle? Explore miles of trails on your own or book a ride with outfitters like Rimrock Adventures, whose guides can lead you into the protected Little Book Cliffs Wild Horse Range.
As your horse saunters along, keep your eyes peeled for movement high on the cliff walls—between 90 and 150 wild horses call this 36,113-acre preserve home. They're shy and likely to keep their distance. So bring binoculars for an up-close view of the herd's stunning appaloosas, grays, palominos, paints, sorrels, blacks, bays, and blue and red roans.
Camping in Grand Junction
After a full day of adventuring, park your RV or pop your tent at relaxing sites like Saddlehorn Campground, Highline Lake State Park, the Grand Junction KOA Holiday, Island Lake Campground, Ward Lake Campground, and many others.
If you're a Harvest Hosts member, there are roughly a half-dozen wineries and farms to park your rig for the night. And if you want to take a night off from camping during your trip, check into Hotel Maverick, Wine Country Inn, Spoke and Vine Motel, or a variety of other hotels.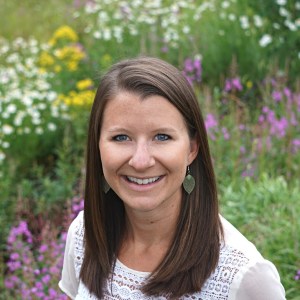 Sarah Kuta is a writer and editor based in Longmont, Colorado. When she's not writing about travel, food and drink, history, and other topics, you'll find her road-tripping in her converted camper van, hiking with her Rhodesian ridgeback Daisy, sipping whiskey, and making sourdough bread. She's also a big fan of downhill and cross-country skiing, museums, mountain biking, shopping at thrift stores, and playing board games. Instagram: @kutasarah
Share your RV resort adventures on our Wide Open Roads Facebook!