Forget swanky resorts and big-name chains: In the 1950s and '60s, roadside motels were all the rage. When travelers hit the open road on the country's freshly paved Interstate Highway System, they checked into small, locally-owned lodgings right off the road. With room doors facing the parking lot, road-trippers could drive right up, park, and unpack their luggage quickly (and keep an eye on their Cadillac Coupe de Ville from the window).
Because many of these retro motor lodges are now approaching 70 years old, they've been starting to show their age. But rather than tear them down and replace them with a Best Western or a Super 8, a dedicated crew of new owners is fixing them up and making them cool again.
With their vintage aesthetic and friendly vibes, these recently renovated roadside motels should be your hip home on the road.
Best Motels of 2022
Spoke and Vine Motel — Palisade, Colorado
Spoke and Vine Motel is an ideal basecamp for all sorts of activities. Think winery hopping with friends, tackling the Grand Valley's high-desert terrain on a mountain bike, or hiking the nearby Colorado National Monument. It was initially built in 1955 and, like many roadside motels, had seen its fair share of better days when Jeff Snook and Jody Corey bought it and fixed it up in 2019.
Today, it's a dreamy, Instagram-worthy spot with an outdoor patio, a light-filled bar and breakfast room, and cruiser bikes available to guests. The rooms are crisp, clean, and simple, with contemporary decor and furnishings and plenty of room to spread out. Enjoy fresh, locally roasted coffee and breakfast in the lobby every morning. Bring your dog on vacation because Spoke and Vine is super dog friendly.
RELATED: 5 Family-Friendly Day Trips Around Denver, Colorado

El Vado Motel — Albuquerque, New Mexico
If you love the enduring mystique of Route 66, aka the Mother Road, then book a room at El Vado Motel in Albuquerque. When it originally opened in 1937, the motel was one of the first along Route 66 in New Mexico. It welcomed road-weary travelers from far and wide.
These days, it's still a respite for visitors, albeit a much more modern one. El Vado reopened in 2018 after getting a total makeover (its sister property within walking distance, the Monterey Motel, also got a much-needed refresh). The boutique motel kept its vintage Route 66 sign but transformed into a desert oasis, complete with a pool and airy rooms decorated with New Mexican flair.
There's also an outdoor food cart with an ever-changing selection of up-and-coming restaurants serving everything from sushi to cake. It's all anchored by El Vado Tap Room, which serves up local craft beer that guests can even take back to their rooms in a growler.
The Aloha — Chandler, Arizona
This classic Arizona motel had seen better days when investors John Hylton and Bill Simmonds bought it. Fortunately, they could look past the dated exterior to see the post-war gem for its true potential.
Built in 1950 in the traditional "U" shape that was so common for drive-up, motor court motels, the Aloha underwent significant renovations over the last few years to become a reinvigorated 26-room boutique motel with lighthearted retro touches. The new owners brought the aging motel to speed while maintaining its funky, mid-century Hawaiian vibe. They brought vintage photographs, bright white linens, and chic accents, like geometric rugs and plants.
The Pearl Hotel — San Diego, California
Forget San Francisco and views of the Golden Gate Bridge or fisherman's wharf. San Diego is where it's at for great California retro motels.
Prepare yourself for a serious throwback feel. When Casetta Group renovated and reopened The Pearl Hotel in June 2020, they kept much of its mid-century modern vibes—but added a few updated touches.
Initially built in 1959 by San Diego architect Robert Platt, the Point Loma neighborhood motel originally opened as the Sportsman's Lode. Now, its 23 refreshed rooms pay homage to the hotel's original aesthetic by drawing on the glamor of 1960s Palm Springs, 1970s Los Angeles, and the fresh energy of downtown San Diego.
It's all tied together by an Art Moderne oyster-shaped swimming pool and the on-site restaurant Charles and Dinorah, named for the motel's original husband-and-wife owners. It offers free WiFi in public areas, making it a great place to chill for a few days while still getting some remote work done.
The Riverview Inn — Chattanooga, Tennessee
This charming boutique hotel on Chattanooga's Lookout Mountain first opened in 1935 during the golden age of road-tripping as Sky Harbor Court. It boasts panoramic views of the Tennessee River from its balconies.
Today, it's been reborn as the Riverview Inn, a tranquil spot with 10 quaint rooms, a saltwater pool, and a clubhouse. Travelers can enjoy a hot breakfast—with a touch of motor court motel nostalgia—each morning before setting out for Ruby Falls, Rock City, and the Incline Railway.
Skyview Los Alamos — Los Alamos, California
A bright yellow, vintage MOTEL sign stands in front of Skyview Los Alamos, beckoning travelers to spend the night at this renovated blast from the past. Built in 1959, this iconic roadside hotel is a relaxing place to stay while visiting Santa Barbara wine country. There's even a working vineyard on the property, a heated pool, and Norman, a full-service restaurant.
In a nod to the motel's history, the current owners kept the mid-century vibe by decorating the 33 rooms with leggy furniture, vintage sinks, tiled fireplaces, and pops of bright color. There's also ample outdoor seating and Instagrammable nooks for watching the sun go down on the five-acre property.
The Local — St. Augustine, Florida
With kitschy tropical wallpaper and a retro coral pink color palette, The Local feels like Old Florida—but it's not. This renovated 21-room motel is now a totally modern option for travelers visiting Florida's northeast coast, complete with keyless entry and self-check-in.
New owners Leila and Adam Bedoian brought the hotel back to life last year and added new amenities, like cruiser bikes for riding up and down the beach, a pool, a garden lounge area, and a hospitality suite with coffee and music.
The Green Room — Oceanside, California
During a date night together a few years ago, Steve and Brett Poovey stumbled upon a rundown motel between Carlsbad and Oceanside, California. Rather than tear down the 1940s property and start fresh, they decided to breathe new life into the historic property. They created a bohemian haven for travelers exploring North County's beaches, cafes, and surf spots.
The Green Room is home to 12 uniquely curated rooms, including several suites featuring Moroccan rugs, retro appliances, bespoke pieces from local artists, and stylish furnishings. The crisp, clean guest rooms are dog-friendly, and there's even a cedar hot tub overlooking the region's palm tree-dotted landscape.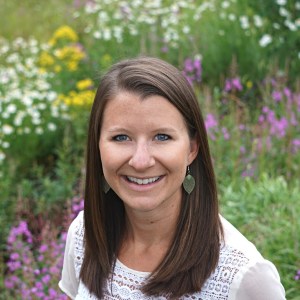 Sarah Kuta is a writer and editor based in Longmont, Colorado. When she's not writing about travel, food and drink, history, and other topics, you'll find her road-tripping in her converted camper van, hiking with her Rhodesian ridgeback Daisy, sipping whiskey, and making sourdough bread. She's also a big fan of downhill and cross-country skiing, museums, mountain biking, shopping at thrift stores, and playing board games. Instagram: @kutasarah
Share your RV resort adventures on our Wide Open Roads Facebook!