Setting up a tent can be a struggle, even in the best of circumstances (let's be honest, camping trips don't usually go perfectly to plan). Plus, once the tent is up, there's the whole sleeping on the cold hard ground aspect. Not to mention the bugs, the middle-of-the-night stumble to the campground bathroom, the extra effort to boil water for coffee in the morning ... the list goes on.
Camping is terrific, but there's a reason so many people have traded in their tents and sleeping bags for an RV. After driving all day, you simply park your rig, make a few leveling adjustments, pop out the slide-outs, and fall into bed.
But if the commitment of owning an RV feels like more than you can handle right now, consider renting one instead. Renters get all the benefits of traveling this way without the work and maintenance that goes along with ownership. Plus, motorhome rentals for a family vacation or a romantic couples' weekend are the perfect way to try something new. You can get off the beaten path, reconnect with nature, and, often, save on travel costs (it's like a hotel and rental car in one, plus you can cook your own meals).
How to Rent an RV
The process is similar to renting a car or booking a vacation rental. You enter your location (remember to find a location or RV park with electrical hookups), the dates of your RV trip, and the number of people in your party, then start browsing a wide array of RV sizes and styles. Many RV rental companies also let you filter searches based on amenities (like bike racks or heaters) or options like whether it's pet-friendly or allows smoking.
Don't worry if it's your first time! Below, we've rounded up a few of our favorite RV rental platforms to help you start planning your big RVing adventure.
Outdoorsy
Since it launched in 2015, Outdoorsy has quickly grown to become one of the most popular RV rental platforms. The founders saw a huge opportunity: More than 17 million RVs in North America sit, collecting dust, for about 350 days each year. While owners aren't using their RVs, someone else could be having the time of their lives.
Outdoorsy is a peer-to-peer rental marketplace that links RV owners with travelers who want to try one on for size for a while. You'll find more than 40,000 different options on the site, including Airstreams, vans, fifth wheels, trailers, Class As, and Class Cs. Some Outdoorsy owners will even deliver and set up the motorhome for you.
Cruise America
RELATED: RV Surge Protectors: What They Are & Why They Are So Important
Peruse the parking lot of any national park in the U.S. or Canada, and you'll undoubtedly see dozens of RVs emblazoned with the Cruise America logo. Choose from several Class C motorhomes in the Cruise America fleet-from cozy, compact rigs with room for three people to luxuriously large motorhomes with space for seven. In addition to roundtrip rentals, the company also does one-way trips and temporary or long-term housing.
RVshare
Maybe you want to see what all the fuss is about with Mercedes Sprinter camper vans. Or perhaps you've always dreamed of capturing the perfect camping Instagram photo in a tiny teardrop trailer.
Whatever your style or preference, you can find what you're looking for (or try them all!) on RVshare, a peer-to-peer RV rental platform. Pick up your RV in your local area, then hit the road to some state parks, or fly somewhere new, then hop in an RV once you arrive — the open road is your oyster.
GO RV Rentals
Filter by type of RV, click through photos, and connect with local owners to embark on the ultimate camping road trip through GO RV Rentals. You can sift through toy haulers, camper vans, Class As, Class C RVs, fifth wheels, and pop-up campers, depending on the size of your traveling group and the type of experience you want to have. Go RV Rentals is also an excellent source for trip inspiration, with dozens of RV-friendly itineraries and trip ideas to browse while you're feeling wanderlust.
Good Sam RV Rentals
Good Sam, the world's largest membership group for RV owners (like AAA for RVs), has been providing discounts, perks, roadside assistance, travel planning help, and more since 1966. The company also has a peer-to-peer RV rental platform backed by 24/7 roadside assistance and up to $1 million worth of insurance coverage if anything goes wrong. Browse through listings, reserve the RV you want to try out, and get behind the wheel — simple as that.
RVnGo
RVnGo is a handy peer-to-peer RV rental platform that lets vacationers try out a motorhome at an affordable price while allowing owners to share their rigs (and make a little extra money) when they're not using them. Founded in 2015 and headquartered in Scottsdale, Arizona, the company makes it easy for guests and hosts to connect with each other.
You'll find all shapes and sizes of privately owned Class As, Class Bs, Class Cs, fifth wheels, toy haulers, camper trailers, pop-up campers, and campervans on the site, which doesn't charge any fees — 100% of the transaction goes to the RV owner.
El Monte RV
With nearly 30 locations across the country, El Monte RV offers an array of Class C and Class A motorhomes for rent. The company provides roundtrip and one-way rental options if you're planning a road trip. Still, its team can also help with short- and long-term housing (such as after disasters, during home renovation projects, accommodating visiting family, or other reasons).
RV Retailers Near You and Other Options
In addition to these multi-state platforms, you can also rent RVs from local retailers in your region. A quick online search will help you find what you need. For example, in Longmont, Colorado, for instance, Rossmönster builds out and rents modern and vintage camper vans, truck campers, and other styles of rigs. RV Phoenix offers rental Class Cs, toy haulers, and trailers at five locations in the Phoenix area.
You can also stay in rental RVs at some campsites, though these are typically stationary options. For instance, River Run RV Resort in Granby, Colorado, lets guests stay in on-site Airstreams (plus Conestoga wagons, tiny house-style cabins, and more). At Do Drop Inn RV Resort in Calera, Oklahoma, you can rent several on-site (and cleverly named) "RVBNBs." Yogi Bear's Jellystone Park in Niagara Falls, Canada, also has three-bedroom RVs for rent.
Some local companies, like Adventures in Camping in California's Eastern Sierras and Fort Wilderness RV Rentals in Florida, will even deliver and set up an RV for you.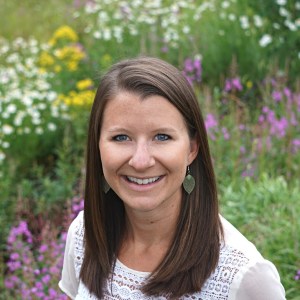 Sarah Kuta is a writer and editor based in Longmont, Colorado. When she's not writing about travel, food and drink, history and other topics, you'll find her road-tripping in her converted camper van, hiking with her Rhodesian ridgeback Daisy, sipping whiskey and making sourdough bread. She's also a big fan of downhill and cross-country skiing, museums, mountain biking, shopping at thrift stores and playing board games. Instagram: @kutasarah
Share your best RV rental tips with us on our Wide Open Roads Facebook!
Enjoy the outdoors?
Sign up for daily stories delivered straight to your inbox.