A Washington kayaker lights himself up with LEDs as he navigates a waterfall.
If you're a daredevil, this might be perfect for you. This Washington kayaker took to a waterfall on the White Salmon River and Outlet Creek at night.
Brendan Wells who is only 22 years old captured the incredible footage while cruising down the falls.
Brendan and his brother Todd Wells, 24, frequently paddle in these waters, so they knew the rapids quite well.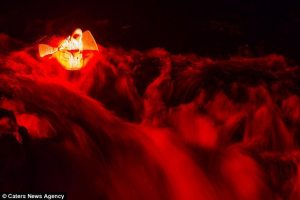 Brendan hopes to continue filming and capturing footage of his kayak trips.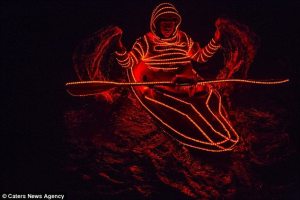 "With the help of friends, we attached LED lights to our kayaks, paddles and gear," said Wells.
The video was shortlisted in the Short Film of the Year Awards in 2016 by Kayak Sessions.
Like what you see here? You can read more awesome hunting articles by Nathan Unger at the Bulldawg Outdoors blog. Follow him on Twitter @Bulldawgoutdoor and on Instagram @Bulldawgoutdoors.
https://rumble.com/embed/u7gve.v3tsdx/
NEXT: 'JUGHEAD' DEER TRANQUILIZED AND RESCUED BY MARYLAND DNR
Enjoy the outdoors?
Sign up for daily stories delivered straight to your inbox.