If the new Abel Vaya Series reels perform half as good as they look, you're in for some serious satisfaction.
Take one look at the native Cutthroat trout finish on the new Abel Vaya, and you'll be drumming up excuses to buy another reel.
But it's not just about aesthetics, as the Vaya Series puts forth strong effort in being recognized as one of the coolest, most customizable, but also highest-performing reels on the fly fishing rack.
The feast for the eyes doesn't stop at that killer cutthroat pattern, either. There are all kinds of ways you can customize your Vaya, and it's encouraged in Abel's online customization tool. Mix and match colors, choose another fish's pattern, and get the exact reel you want, chosen and designed by you.
In a nutshell, these are the specifics on the Colorado-angler designed Vaya reel from Abel.
The reel's frame is partially-ported, providing an ideal balance of weight, rigidity, and visual appeal. Different sets of milled fly pattern silhouettes on interior of each frame relevant to the size of the reel. There's a 5-disc alternating carbon/stainless steel drag stack at work, that eliminates the need for a counterweight and is ultra-balanced for premium control.
The spool's mechanical click on the retrieve compliments the audible, smooth feel of the outgoing drag, and the multi-disk drag system gives you substantial resistance. In essence, you've got a wide range of adjustability for delicate tippet or sturdy, heavy duty salt line.
The reel has a particularly large arbor for speedy retrieve, plus it helps cut back on line memory.
There's a quick-change spool design with proven O-ring release. The Vaya is available in sizes 4/5, 5/6, and 7/8, so just about any fish you can think of in the U.S. is fair game.
User convertible retrieval system. Everything's made in USA, like it should be, and is backed by Abel's lifetime warranty.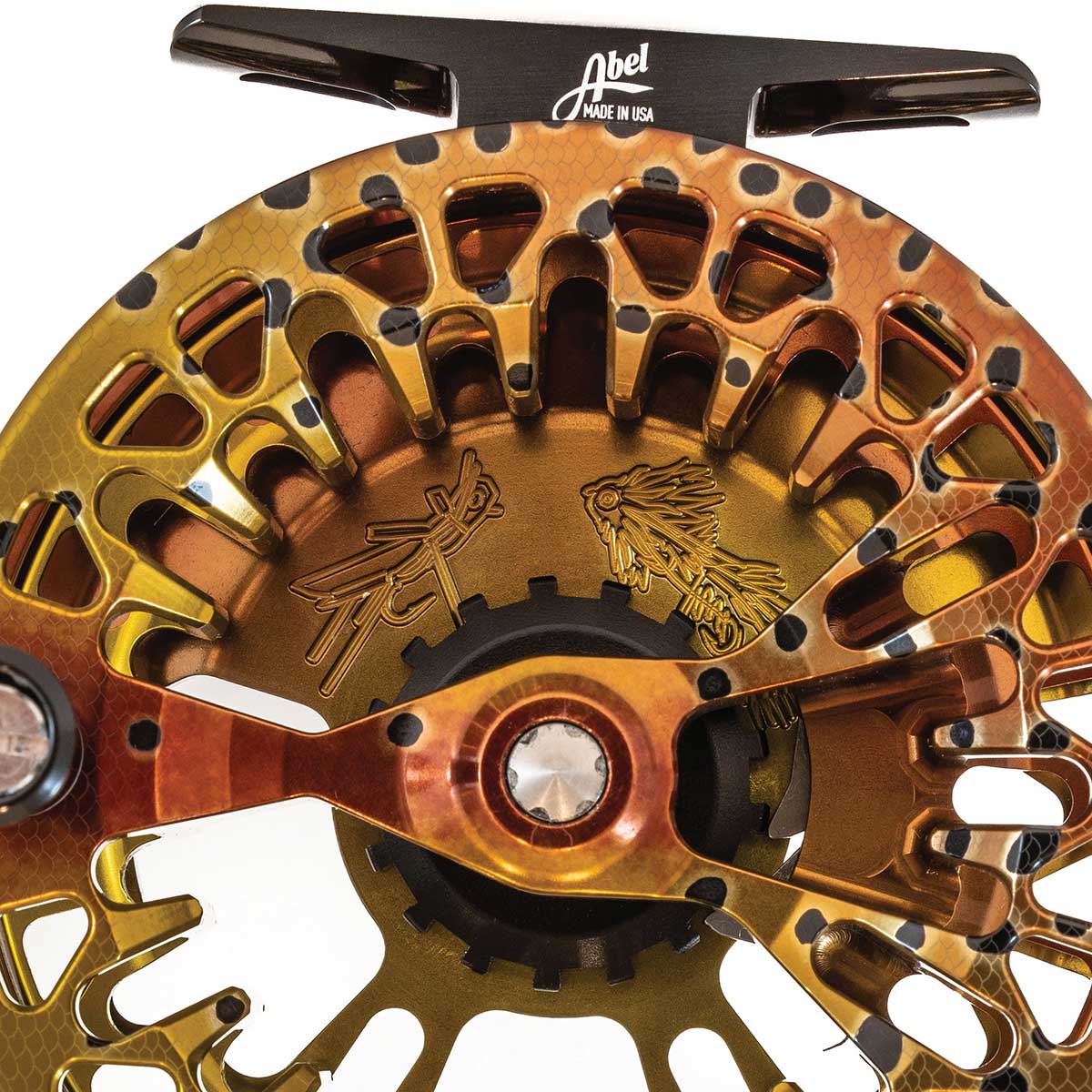 If that wasn't enough, the interior of the reel's frame has tiny, detailed CNC-milled pictures of fly patterns specific to the size of the reel.
That's one more little touch that makes this an extra-special reel, build for both catching eyes and catching fish.
NEXT: PIT BULL JUMPS TO THE RESCUE AFTER A SHARK BIT INTO HIS OWNER'S LEG
WATCH
Enjoy the outdoors?
Sign up for daily stories delivered straight to your inbox.