Utah's wiper record is shattered twice in one week.
It's not often that a state record fish is toppled twice in one week, but that's exactly what happened in Utah earlier this month. Both submitted fish came from Newcastle Reservoir (and broke the current record), including a 12-pound, 5 ounce wiper caught by Rennen Halladay and a 14-pound brute landed by Haydee Bullard. Bullard's fish has now been recognized as the new state record.
For those that don't know, wipers are a sterile cross between striped bass and white bass and were first introduced to Utah in the early 1990s.
Here's Haydee Bullard's 14-pound record-setting fish:
And here's Rennen Halladay and his 12-pound, 5-ounce submission: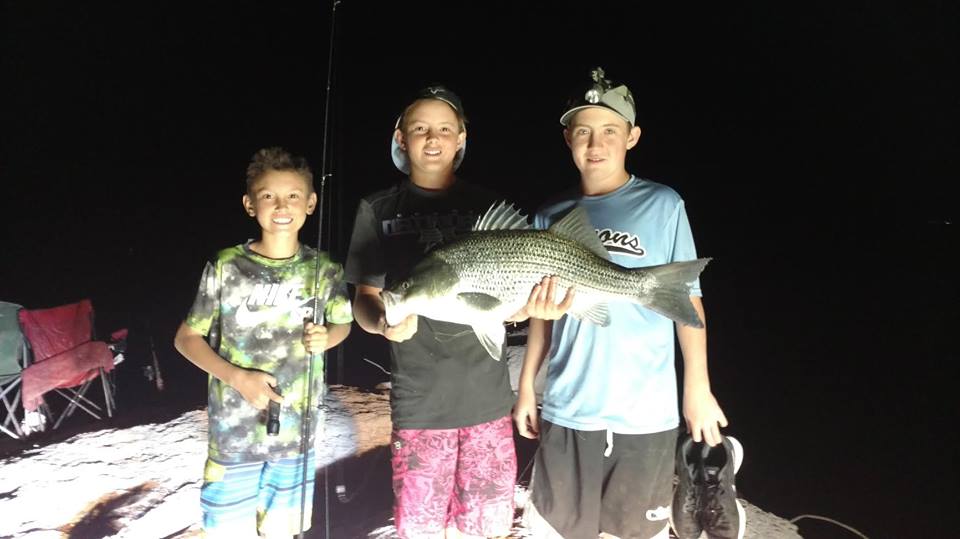 To see a full list of Utah's record fish, go HERE.
Did you enjoy this post? CLICK HERE to view more articles by Justin Hoffman. You can also check out his Photography Site Justin Hoffman Outdoors, as well as follow him on Facebook Justin Hoffman Outdoors, Instagram hoffmanoutdoors, Twitter @HoffmanOutdoors, or subscribe to his YouTube channel Justin Hoffman.
NEXT: SOUTHERN BELLE HANNAH BARRON GETS DOWN AND DIRTY WITH ANOTHER HAND-WRESTLED CAT