This is it: your total and complete women's-centric outdoors gift guide.
Holiday season is among us and finding the perfect gift is hard. If you're shopping for an outdoorsy woman, here's the ultimate gift guide.
1. Game Cart
If she frequently hunts an area accessible to game carts, I highly recommend getting one. They can make dragging an animal significantly easier. They can also be used for hauling gear.
2. Day Pack
A comfortable and versatile day pack is crucial. There are many options out there for women, but I would personally recommend this one from ALPS Outdoorz because of its fit, weight and added features:
3. Anything from Sitka Women's Line
Sitka recently released their women's line and it is amazing! You can find base layers, lightweight outer gear, and pretty much anything else she needs. She's guaranteed to be pleased.
4. Ladysmith
Smith & Wesson are well known for their outstanding pistols. They offer many models of their sleek and compact Ladysmith revolvers. Personally, I chose a .357 for ultimate self defense. These make lovely and useful gifts for any holiday.
5. Kristy Titus Jewelry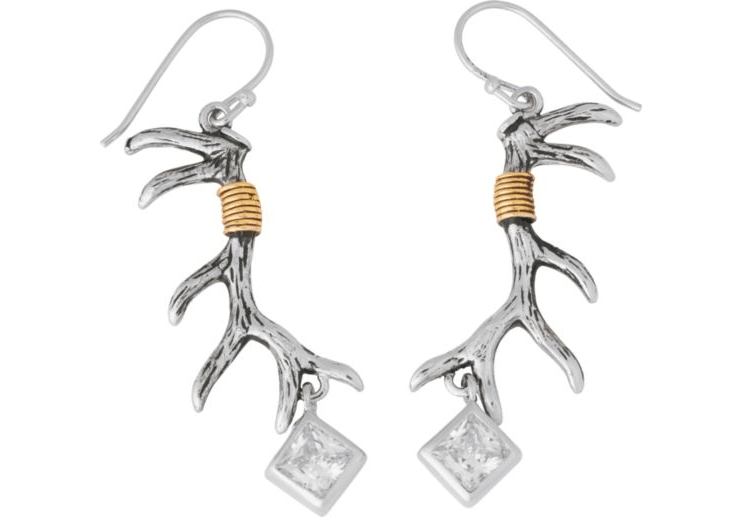 Renowned elk hunter Kristy Titus has partnered with Cabela's and Montana Silversmiths to design antler-themed jewelry. If the person you're buying for is an outdoor woman who still loves a bit of glam, this is a great idea.
6. Light weight lock-on treestand
Another challenge women can face in the outdoors is hanging those really heavy treestands. Manufacturers are frequently updating designs to take off more weight but maintain comfortability.
Check out X-Stands, or go to your local outdoors store or online deals to find the newest and lightest stands so she can have an easier time setting up her spot.
7. Simms Women's Waders
Support @Cast4Recovery with a limited edition collection of gear inspired by Breast Cancer Awareness Month. https://t.co/NorxQ38Kp4 pic.twitter.com/2HRzQopcLn

— Simms Fishing (@simmsfishing) October 4, 2017
If she loves to fish, waders might be the gift for her. Simms offers a decent selection of gear fitted for women, including the Women's Freestone Waders which have proven to be durable, comfortable and fit far better than the men's waders I was previously using.
Their new Cast for Recovery collection shares 100% of its profits with the breast cancer education and support network that uses fly fishing as therapy. How cool is that?!
8. Micro Midas Shotgun by Browning

If small game hunting or shotgun shooting is her thing, then check out the Micro Midas by Browning. It's lightweight, compact, and shorter so the fit is more for a women's frame. They also offer it in pink, so if that's her thing, they've got it covered!
Now that you've got ideas, get to shopping, because every outdoorswoman deserves a good gift.
NEXT: 4 ELK VIDEOS FROM THE LAST YEAR
WATCH
Enjoy the outdoors?
Sign up for daily stories delivered straight to your inbox.