According to a newly released report. the U.S. Army has mistreated retired military working dogs in multiple ways.
On Monday, the U.S. Army confirmed that it had mishandled retired bomb-sniffing dogs. A Defense Department Inspector General report, released last week, called on the U.S. Army to reform the way the dogs in the Military Working Dog Program (MWD) are handled once they're retired, and the Army agreed to comply with the recommendations.
Army spokesman Major Christopher Ophardt told Reuters:
"The Army concurs with the DoDIG (Defense Inspector General) report and is complying with the recommendations."
According to the report, which you can read in full here, the military dogs, which served alongside soldiers and combat teams in Afghanistan to help detect roadside bombs, were mistreated once they returned home to the United States. The military has an 11-month deadline in which it must find adoptive homes for retired dogs or find a way to use the dogs in government or law enforcement agencies, but some dogs remained in kennels for longer than 11 months. War dogs, from German Shepherds to Labrador Retrievers to Belgian Malinois, received lack of care and attention, and some had to be put down.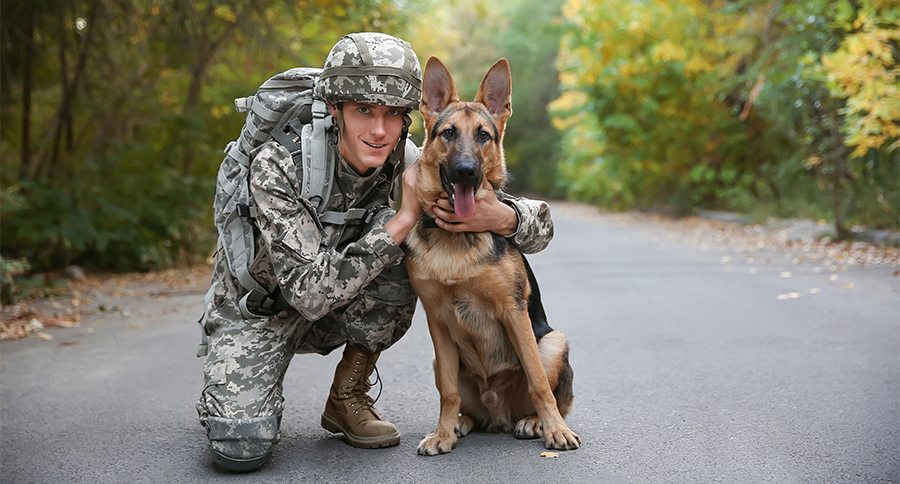 The report stated that new owners for the dogs were not screened, which goes against military rules. Dogs were also placed in inappropriate homes in the adoption process - some dogs with a history of biting went to families with small children, while other dogs were placed with families that were unequipped to care for them.
Additionally, some U.S. soldiers who had worked with the tactical explosive detection dogs and who wanted to adopt them were told that they didn't have that right. After a number of dog handler soldiers complained about the restriction, an investigation into the U.S. military was launched.
The report makes recommendations for how the Army should better track the fate of the retired working dogs, including coming up with a retirement plan ahead of time that includes screening potential adoptive homes for the canine heroes.
What do you think of the recommendations made in the report? Tell us in the comments below.
WATCH NOW: Military Pet Reunions Are The Best
Enjoy the outdoors?
Sign up for daily stories delivered straight to your inbox.