We're here to save all of you who have business trips lined up this season with this big city fishing spot list.
You've had it marked on your calendar for a while. You know you'll be busy, but you want to try and squeeze some fishing in, because c'mon, who wouldn't?
If you're a fishing freak and have a business trip scheduled, why not combine the two?
A few assumptions up front: since you're traveling, we'll count on a reliable mode of transportation, but you're probably not taking a boat with you. If that's true, we'll keep these places to pier, shore, or wade fishing spots.
Also, if you're limited on the hours you have to spend wetting a line (you know, the company dime and all that), we wanted to pick places close by that don't involve big time sucks out of your day.
Another thing: We stayed away from spots that require specialized tackle or live bait for the best success. That way, you can bring just a few reliable pieces of equipment, flies, lures, and lines. It never hurts to bring extras, but you won't be needing a ton of diverse and specific gear to get by at these spots.
One final note, we tried to find places that have reliable license outlets around or near the fishing locations, but be sure to get your paperwork before even casting a lure. Rest assured that you're helping the local Fish and Wildlife department with all kinds of conservation-minded efforts through your fees.
Now that those stipulations are out of the way, the list can commence.
Denver, CO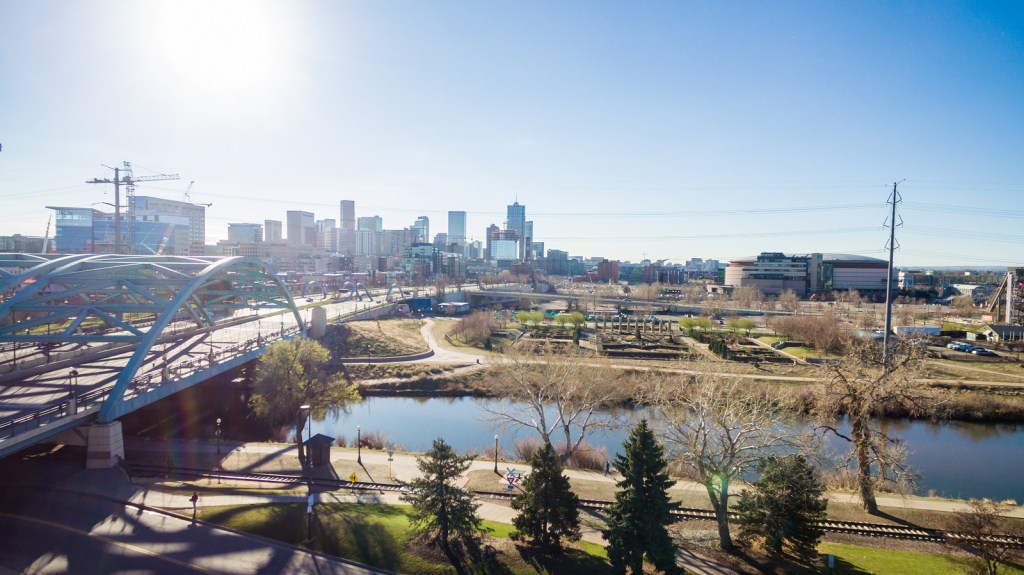 Some people don't even know a Gold Medal river runs right through the heart of Denver. Try Phil Milstein Park or South Platte Park in the spring if you can, you won't be disappointed.
The upper part, downstream of C-470 and north to Mineral Blvd, is known to be a little colder and holds the most trout. Bring your waders, a fly rod, and get ready for some great angling.
Atlanta, GA
The Piedmont Park Conservancy is a good place to try and offers a couple nice docks for fishing. It's stocked, so you can count on decent bites most times of the year.
It's 45 minutes away, but Lake Allatoona is a well-known fishery. There are searchable bank fishing spots, and lots of docks available that are for public use.
Taking a Ram truck from Atlanta to Allatoona is the way to go. There's an available Uconnect 8.4 NAV featuring built-in 3G Wi-Fi Hotspot, so you'll be able to get there easily, and stay connected once you arrive.
Minneapolis, MN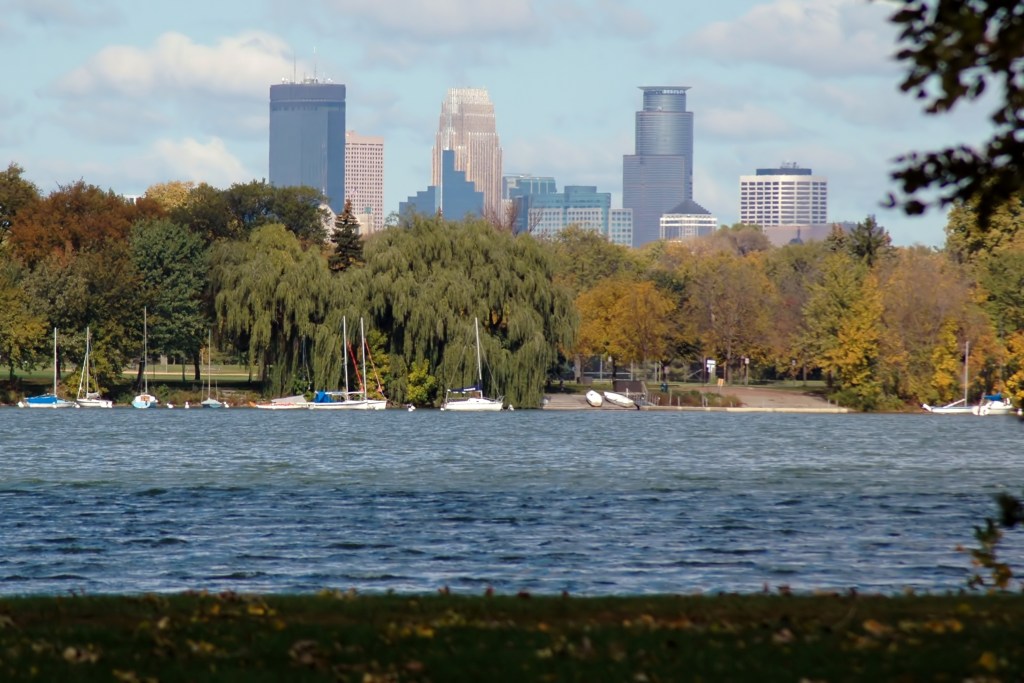 Super convenient because it's right near the airport, Lake Nokomis is known to hold some big fish. It's Minnesota's famous walleye fishing, right there waiting for you.
But really, it's the land of 10,000 lakes, so you can't go too far without finding another one. So many have decent shore fishing options that you'd be foolish not to take advantage.
San Francisco, CA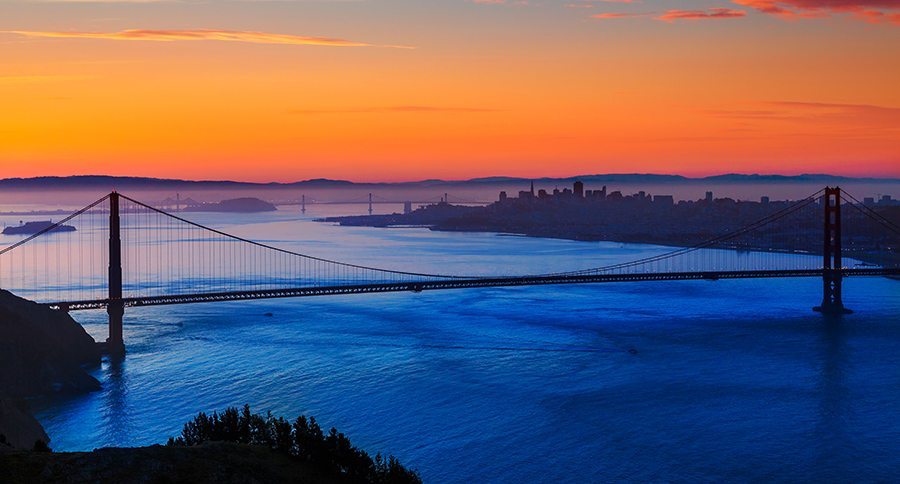 Of all the cities to go pier fishing in, San Francisco needs to be a bucket list addition. Torpedo Wharf, which is in the Fort Point Pier location, is well worth it, and not just for the views of the Golden Gate Bridge.
You can catch halibut, salmon, striped bass, sturgeon, shark, and lingcod, amongst others.
If you're in a truck, the Available Class-Exclusive RamBox® Cargo Management System that you can get on a Ram truck will help you keep all your gear safe and secure, and still have room to carry a catch on ice if you're successful.
Miami, FL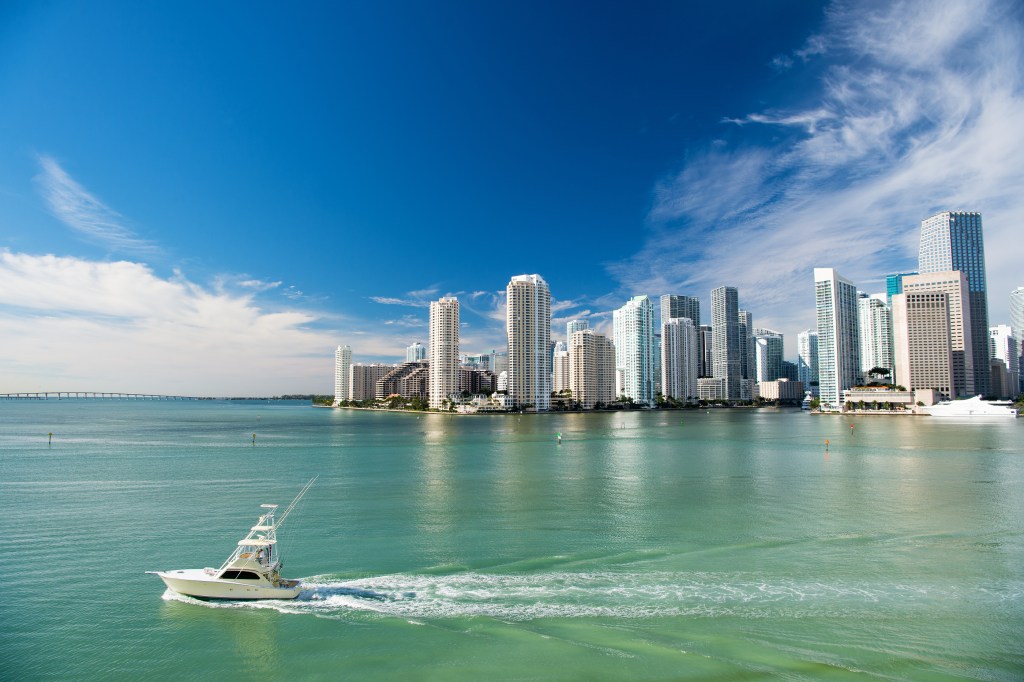 Matheson Hammock Park is a no-brainer. Because it's a manmade pool that's routinely flushed with the saltwater of Biscayne Bay, you're fishing for snook, snapper, and mullet in shallow, easy to access waters.
You know you're going to be searching for it anyway, so we hope these fishing spots near big metro areas will help next time you're on a business trip. Most importantly, you'll be able to say you went fishing in a new place, and took your passion to new bounds.
Maybe you even caught something, but that's a bonus.
NEXT: THE 5 BEST U.S. FISHING HOLES YOU WON'T FIND IN A GOOGLE SEARCH