If you're looking to buy a new vehicle with virtually guaranteed high resale value, Toyota should be at the top of your list.
Kelley Blue Book compiled its annual list of vehicles it expects to have the highest resale values after three and five years. Trucks dominated the list, with only one car appearing among the ten vehicles.
At the top of the list is, for the fourth year in a row, the Toyota Tacoma. After three years, KBB says the Tacoma will retain an amazing 69.6 percent of its resale value. Another two years later, the truck is predicted to still be worth 61.1 percent of what you paid.
As KBB points out, the average vehicle is worth only 33 percent of its value after five years. That means if you spend $45,000 on a new car, on average you can expect to resell that car five years later for less than $15,000. But Tacoma owners can expect to get more than $27,000 for their $45,000 pickups.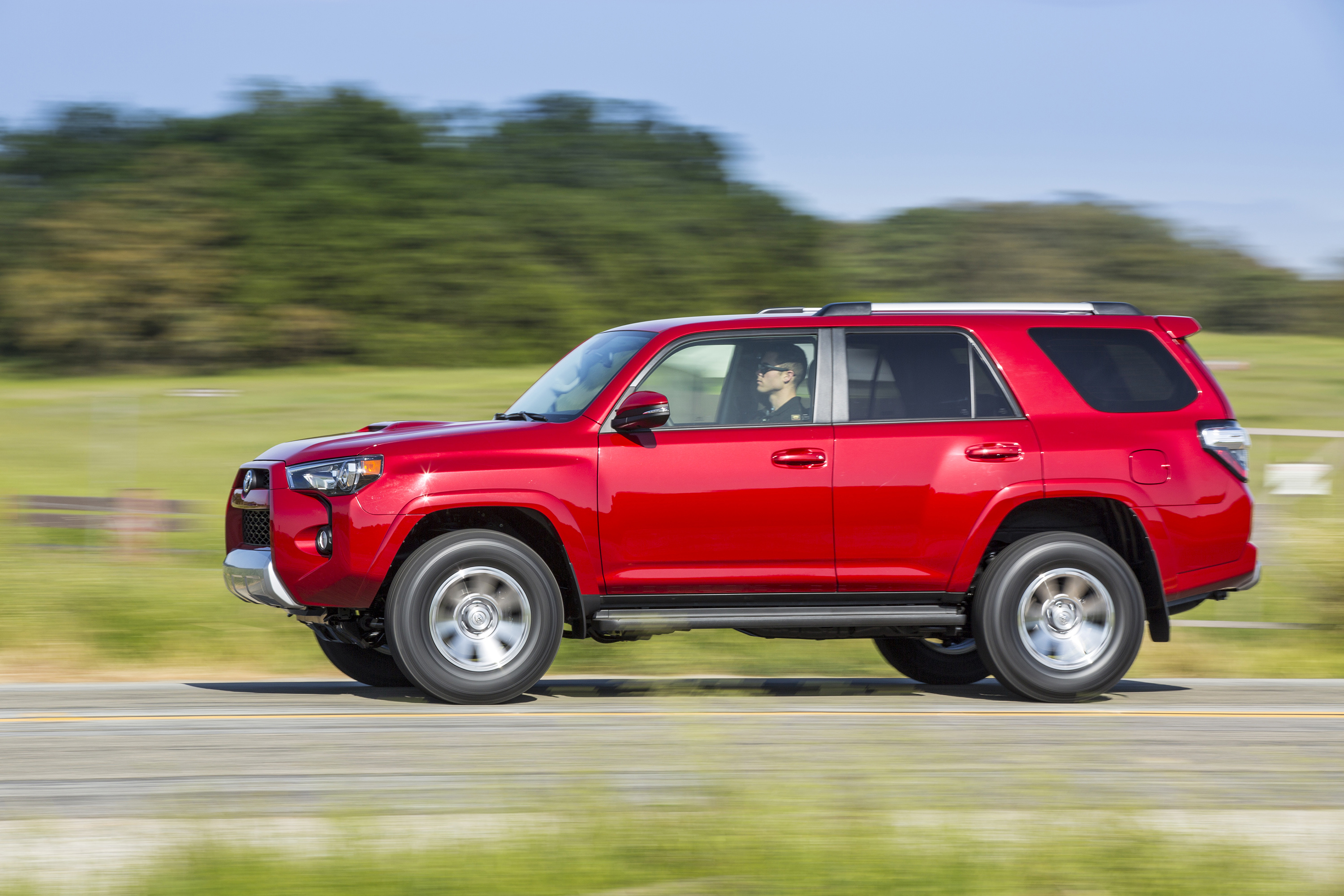 Second on the list is the Toyota Tundra with resale values of 64.7 percent after three years and 54.2 percent after five. In third place is yet another Toyota. The 4Runner is expected to retain 65.8 percent after three years and 54.2 percent after five.
Another SUV — the Jeep Wrangler — sits in fourth. The iconic Jeep should hold 58.4 percent of its value after three years, 51.9 percent after five.
From there it's more trucks with the GMC Sierra, Chevy Silverado, Ford F-Series, the Chevy Colorado and the Honda Ridgeline.
In tenth place is the list's only car: the Subaru WRX. Enthusiasts guarantee the Subie's higher-than-average resale value, and owners can expect 57.8 percent returned after three years and 46.2 percent after five.
NEXT: WATCH THE NEW 2019 RAM 1500 TRUCK REVEAL FROM THE DETROIT AUTO SHOW
WATCH
Enjoy the outdoors?
Sign up for daily stories delivered straight to your inbox.