This is an unlikely friendship as far as the animal kingdom goes!
I bet you've never seen a relationship like this before. Nature tends to surprise us though and sometimes it feels like humans don't deserve animal kindness!
According to an article in Digital Journal, a local fisherman in Lake Van, eastern Turkey came upon a fox and a stray cat when things took an unexpected turn. The fox didn't attack the cat... The fisherman has continued to watch the pair frolic after the original photos were taken in 2012:
"Since that time, the fisherman has watched the budding friendship, and the unlikely couple is now insuperable. He and other local fisherman continue to feed the pair, watching them frolic and play together."

We've seen some pretty unusual animal friendships over the years though so is there a science behind it? Perhaps these unusual pairs aren't that strange at all! And maybe these interspecies (prey and predator) relationships are more common than we think.
A photographer documented these precious moments between the new friends:
https://www.youtube.com/watch?time_continue=104&v=uC3okdR5IJ0
Check out these unreal photographs captured of the unlikely duo. It is no wonder we're captivated by this amazing animal friendship.
The little couple is playful as ever!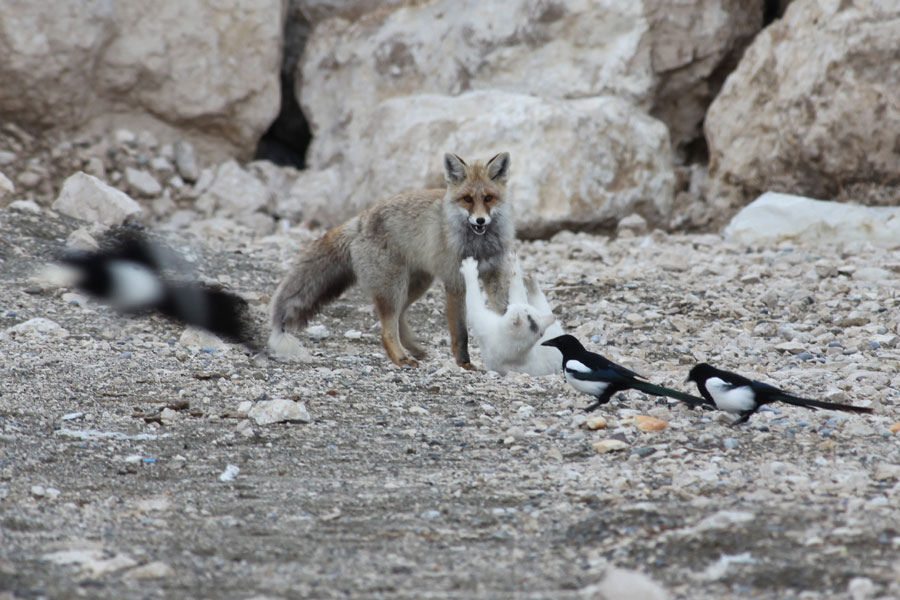 This rocky beach setting is a stunning backdrop.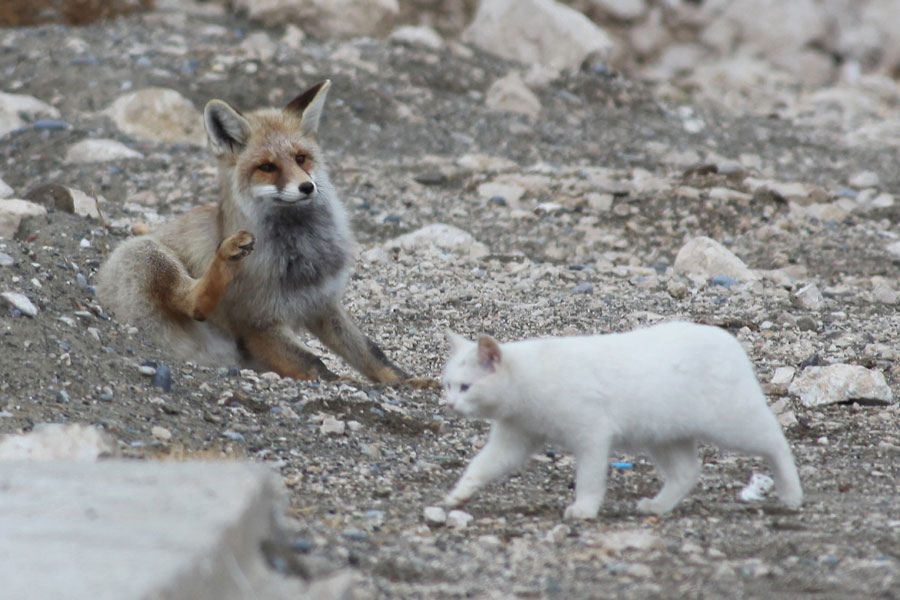 A wild fox and stray cat make the perfect pair.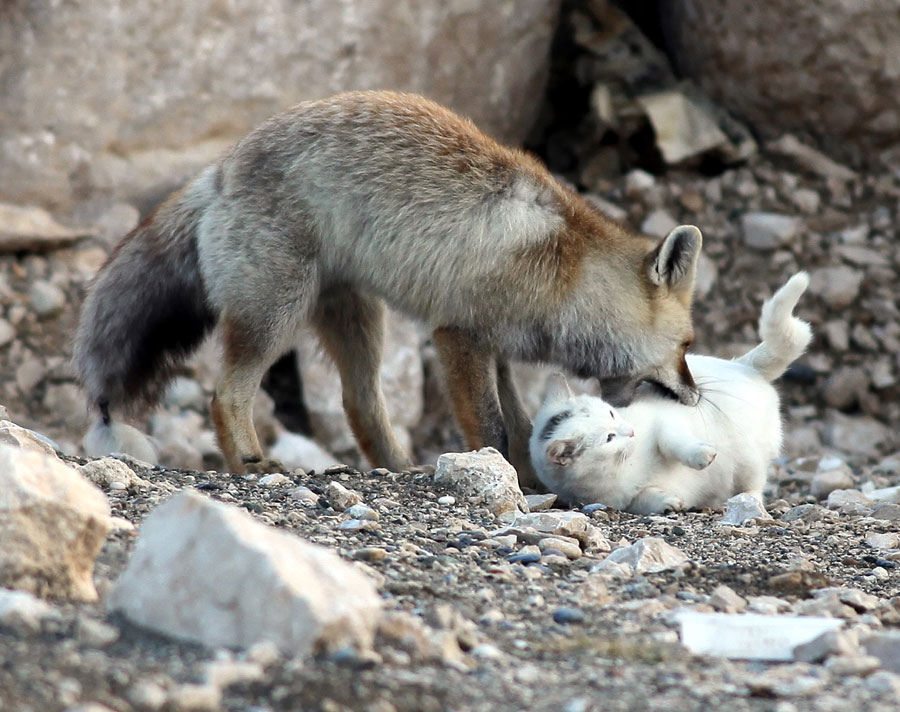 Even wild animals can have unique friendships.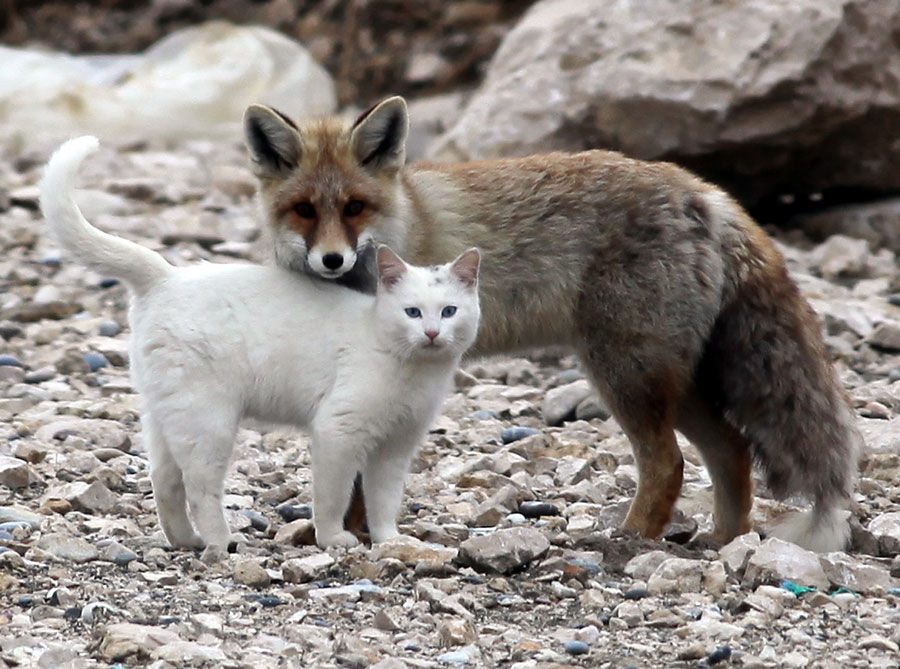 All the basic rules go out the window when it comes to natural enemies forming a friendship.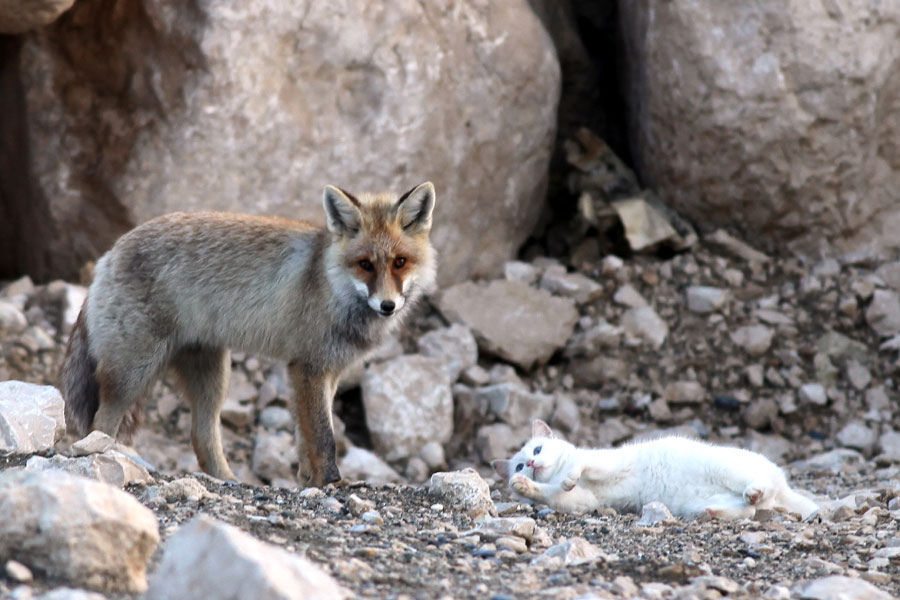 This amazing tale shows what true friendship is all about.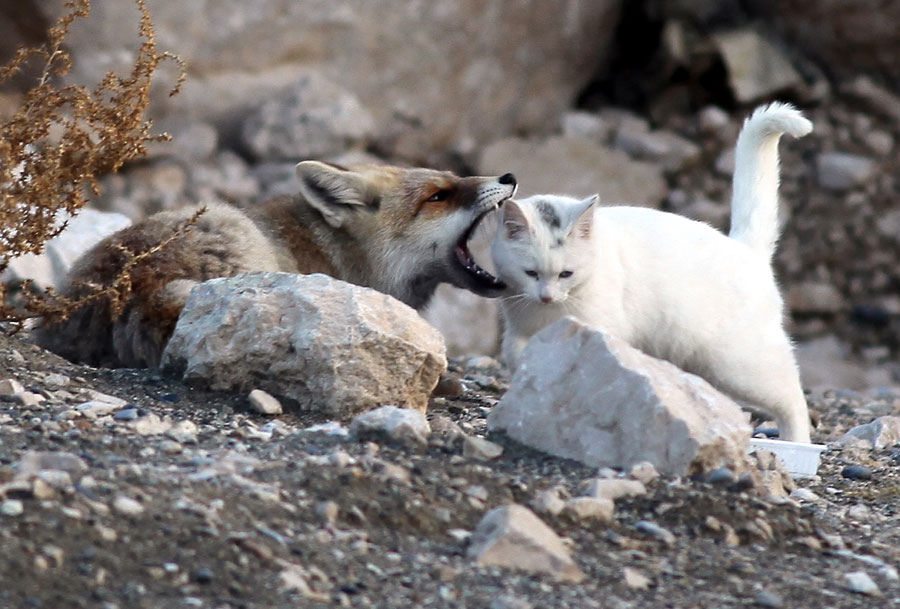 They clearly play and have good fun on a regular basis.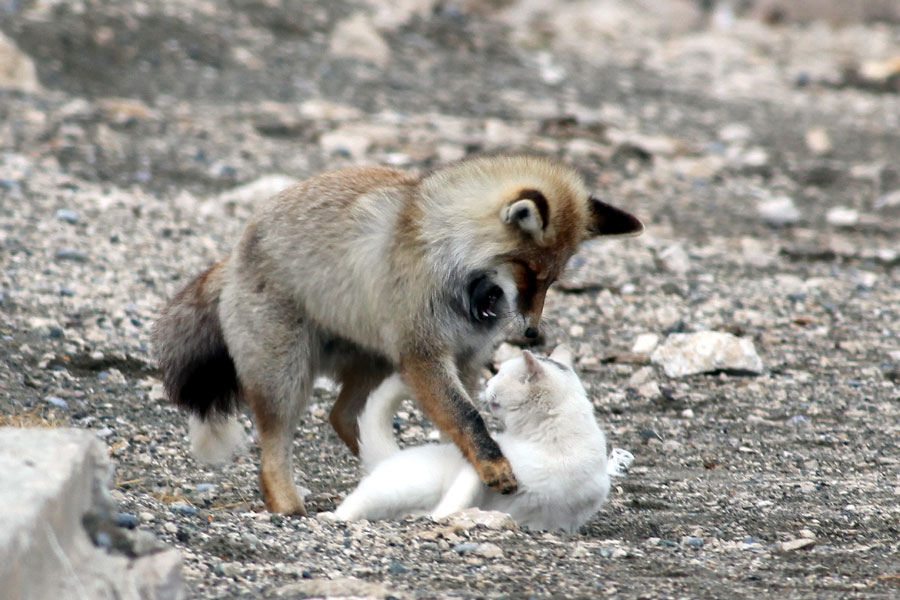 There are certain species meant to do amazing things.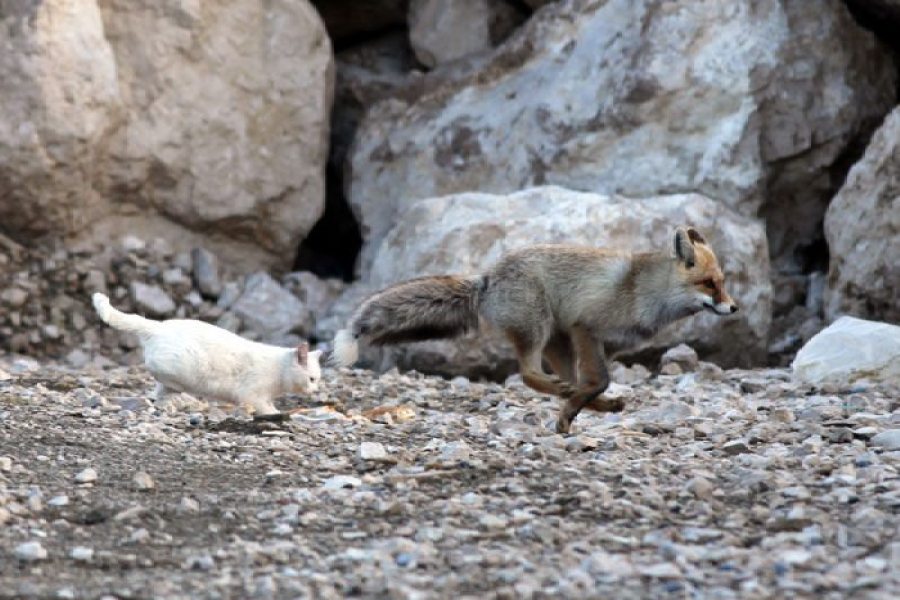 This could almost be straight out of a Disney movie.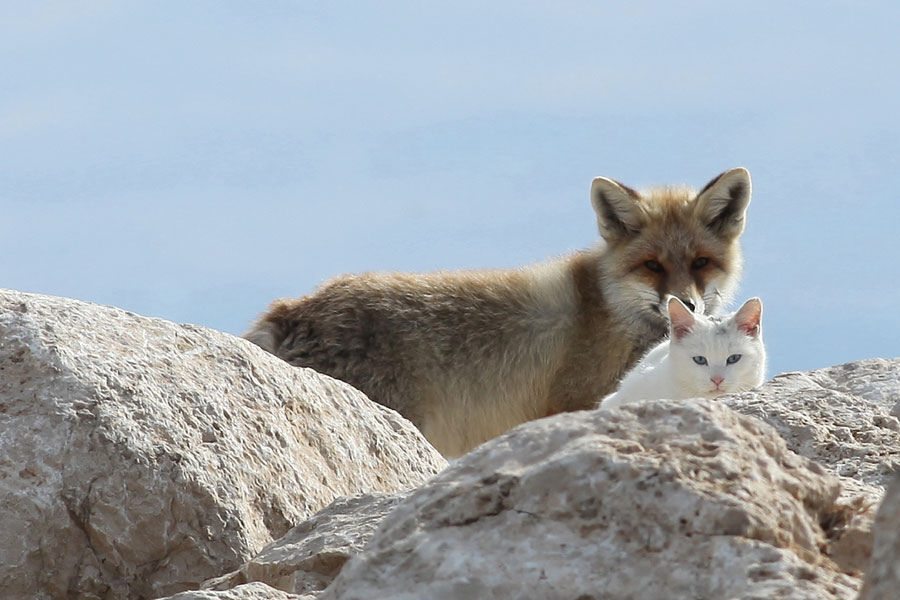 We've seen other odd couples like the hippo and tortoise. Or what about when this Golden Retriever saved a drowning fawn? Do you remember the viral video of the polar bear petting the dog instead of acting aggressively? So why shouldn't a wild fox befriend a stray cat? These good buddies prove that wild animals - even a stray kitty and wild fox - can form a unique friendship. And it's beautiful to see!
What would you have done as the photographer? Would you have assumed it all would work out? Leave a comment below!
Photos by standstrong82 via Digital Journal
WATCH NOW: These Rats Take Care of Kittens

Enjoy the outdoors?
Sign up for daily stories delivered straight to your inbox.