The new YETI LoadOut GoBox is being introduced to expand the premium outdoor product line, and you can enter to win one.
The newly unveiled LoadOut GoBox has us intrigued, and seeing as it's yet another smartly-designed product from an industry leader, we're confident it'll serve any outdoorsman well.
YETI is continuing their gear organization trend with this dust- and waterproof "fortress," built to their strict durability standards they established with their famous cooler line.
And if you want a chance at winning one, you can enter YETI's latest contest. Details are below.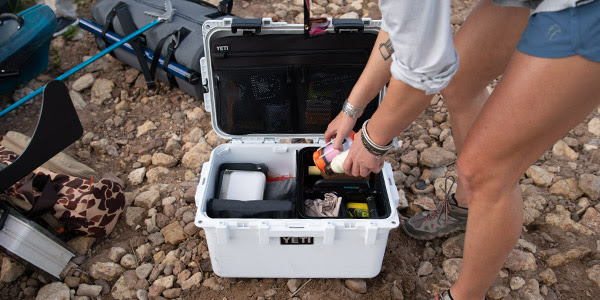 We could easily see this box serving a waterfowl hunter as a place to store extra shells, duck calls, and the other tools needed for a morning spent in the blind. For anglers, this might just be the ultimate tackle box with room to spare. Campers, sport shooters, and even casual picnickers are going to get great use out of the GoBox.
It even resembles a YETI cooler, with the familiar lid shape and grippy feet on the bottom.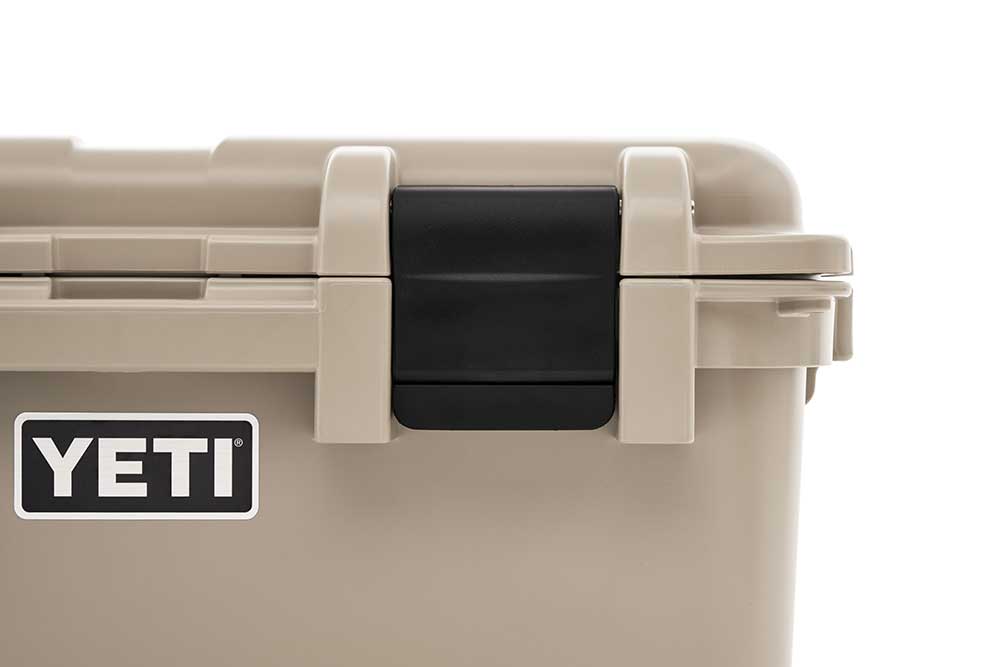 "We are passionate about delivering products with a combination of exceptional design, function and reliability that are natural extensions of the YETI brand," says YETI CEO, Matt Reintjes. "With the GoBox, we have taken your standard storage box and turned it into a product with endless versatility and unprecedented reliability."
There are, of course, a number of accessories that will make the most of the GoBox, including a removable caddy, compartment divider, and "Pack Attic" deployable pouch. All of those will help avoid the digging and rummaging that's common with packs and supply organizers.
The LoadOut GoBox will be available for purchase through yeti.com for $249.99, starting in May 2019. It will immediately be available in three colors that include white, tan, and charcoal.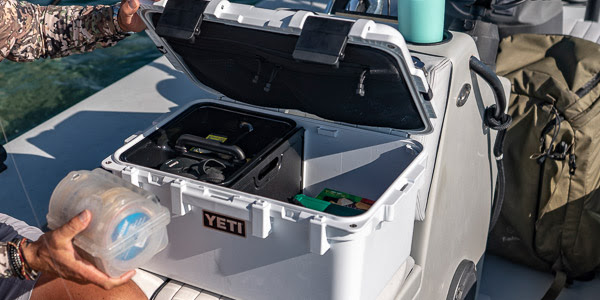 If that's too steep of a price for your liking, you can enter to win a GoBox directly from YETI. Here's how:
YETI is offering the chance to win a kitted out YETI LoadOut GoBox curated by YETI Ambassador Conrad Anker. People can enter for a chance to win a YETI LoadOut GoBox packed with Conrad's favorite camping gear by following YETI on Instagram and commenting on the LoadOut GoBox Ambassador Gear Sweepstakes Instagram post. The giveaway opens on May 2, 2019 at 8:00 AM CST and ends at 11:59 PM CDT on May 10, 2019.
YETI coolers always seemed to set the standard (that is, until other brands seemed to catch up in performance), and their drinkware helped bring more attainable products to the masses of outdoorsmen and women who needed quality gear that stood up against the abuse they regularly receive.
But now that the company is branching out into duffel bags, submersible backpacks, and even dog bowls, we're predicting a new jump in recognition, appreciation, and use by folks eager to get the durability and effectiveness of a piece of YETI gear. Owning a Hopper Flip soft-sided cooler or a using a Tumbler for your coffee and cold drinks has become a way to prove you know what's up, and you aren't into settling for subpar stuff.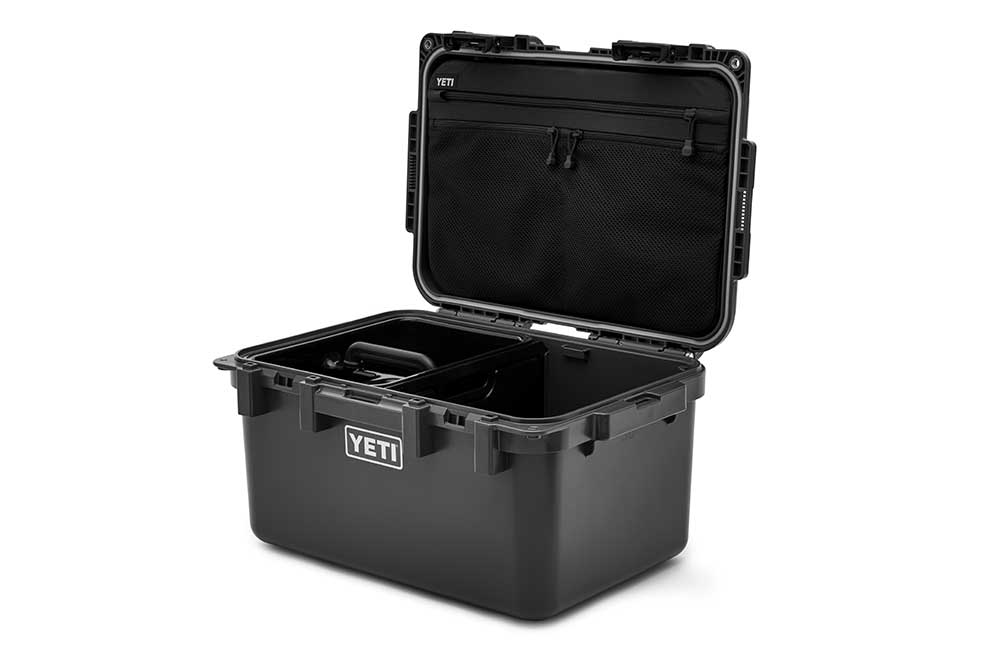 The Texas company has set a precedent with its past products, and the LoadOut GoBox fits nicely in the center of it all.
NEXT: THESE ARE THE STATES THAT LET YOU SALVAGE AND EAT ROADKILL
WATCH: EXCLUSIVE LOOK AT THE BRAND NEW GERBER FASTBALL
Enjoy the outdoors?
Sign up for daily stories delivered straight to your inbox.