Endo is proof that even a blind horse can be a great one.
Morgan Wagner and her horse Endo are a versatile team, competing in working equitation, which combines dressage, obstacle and timed obstacle phases, as well as trick training and liberty work.
Their achievements would be impressive under any circumstances, but they become even more so when you learn that Endo is completely blind.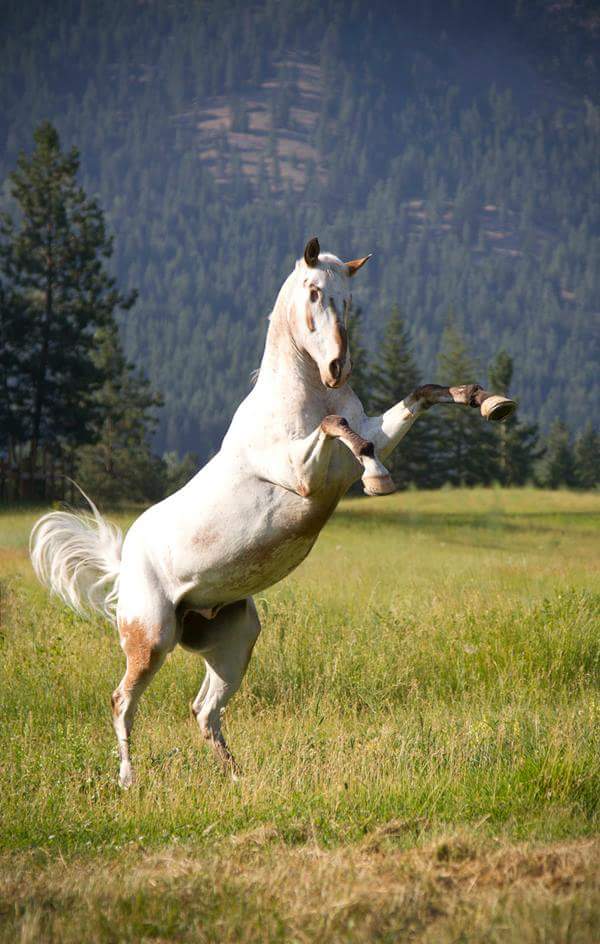 Wagner has owned Endo for his entire fifteen years, and like many horses with Appaloosa lineage, Endo suffered from recurrent uveitis, or moon blindness, as well as glaucoma and cataracts. His eyes were swollen and painful, and he gradually went blind. While some cases of moon blindness can be managed, Endo's was severe enough to warrant more desperate measures — the removal of his eyes.
Many horses don't adjust well to total blindness, and many horsemen would have made the decision to euthanize a horse in Endo's situation. But Wagner did not; Endo's first eye was removed when he was twelve years old, and the second removed six months later.
"I honestly didn't know how he was going handle life without his sight," Wagner said.
"But I wanted to give him a chance. I knew that there was a limit where he might have to be to put down if he was unable to cope. Being affected with my own chronic illness, it was difficult to draw the line as to what is a full-quality life."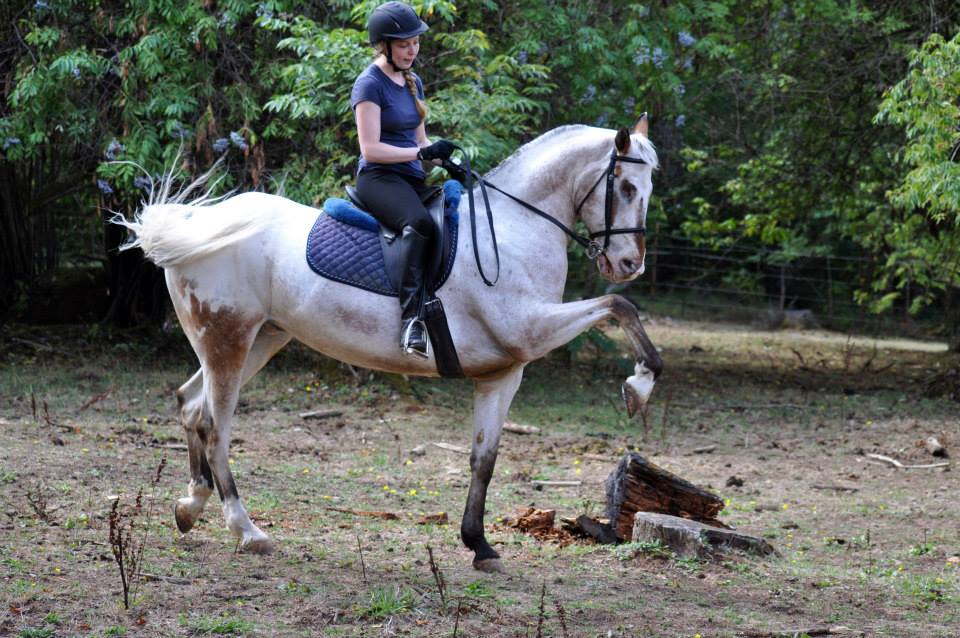 Wagner herself suffers from lupus, a disease that used to make her feel limited in what she could do with her life. However, after watching Endo cope with his blindness without missing a beat, she found a new determination to return to the things she loved.
READ MORE: Man Doesn't Give up on His Blind Horse
Since Endo's veterinarian recommended that he return to all of his normal activities as soon as possible, Wagner put him back into training quickly. At first Endo had a hard time balancing himself, but he found his balance in time. Wagner began training him for liberty and trick work, as well as working equitation, which requires him to maneuver obstacles and even clear jumps.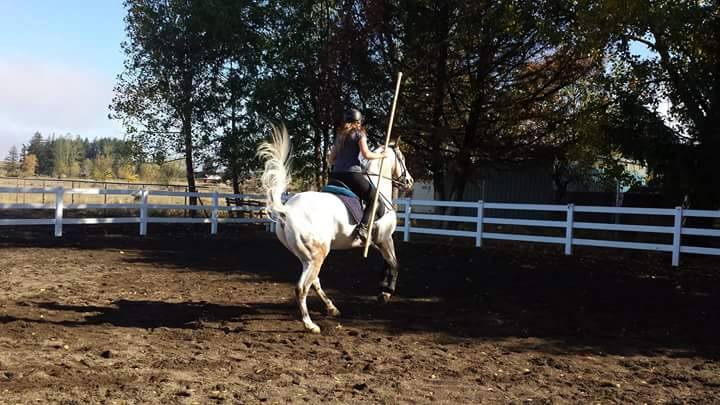 The pair has traveled to Canada to perform in an equine theater production, as well as two national-level competitions: the Andalusian World Cup in Las Vegas and the Haras Cup in Texas.
Endo even has a Facebook page so his fans can follow his latest adventures and watch as he and Wagner inspire people daily with their story — a story that proves that anything is possible if you just believe.
What do you think about Endo? Let us know in the Facebook comments below!
All images via Facebook/Endo the Blind
This article was originally published July 7, 2016.
WATCH NOW: 15 Amazing Horse Barns You Could Probably Live In
Enjoy the outdoors?
Sign up for daily stories delivered straight to your inbox.