It's the season of changes—Kia has revealed its revamped K900 for the 2019 model year at the New York Auto Show.
The K900 is the brand's luxury sedan, also the most expensive in the lineup, and the new mode year pulls out all the stops.
The wider and longer base pairs with a stiffer chassis and body to provide the second-generation K900 with a more confident stance. Kia says it has 33 percent more torsional stiffness than the previous model.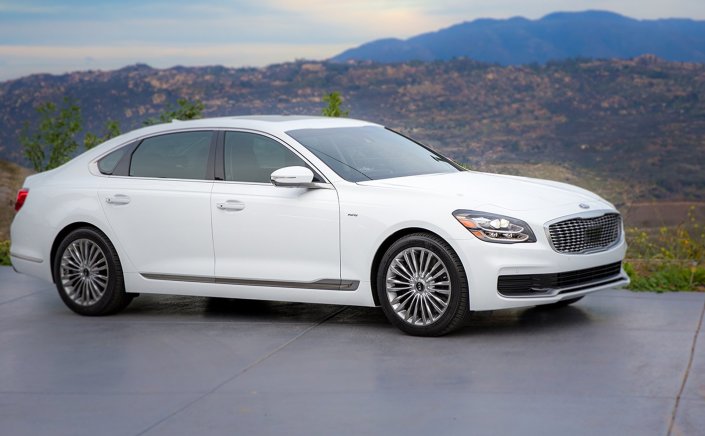 Elegance is the main attraction of the K900, especially in its cabin. Ash or walnut trim lines the interior, while soft-touch leather and ambient lighting enhance the overall look and feel. Interior hues include black, beige, Espresso Brown, and two-tone Sienna Brown options.
An interesting touch in this model is the second row—riders can recline the seats and adjust them up to 14 ways. Heating and ventilating capabilities are also available for all seats.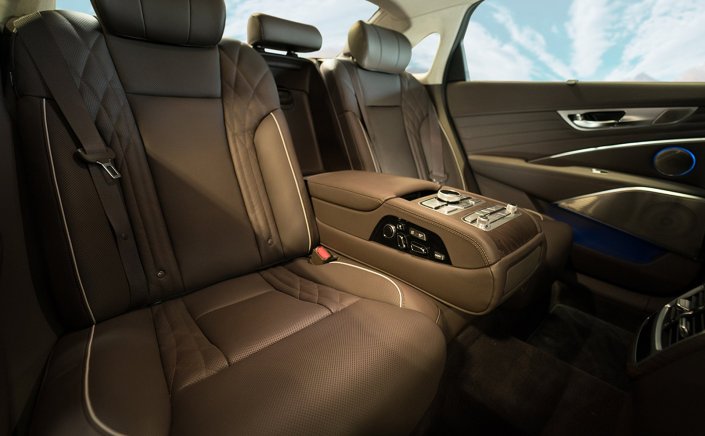 Center stage is a floating 12.3-inch touchscreen (a seven-inch screen comes standard) that boasts an array of capability such as smartphone integration and navigation. The UVO Luxe app is exclusive to the K900, and it lets drivers remotely start the vehicle, change the temperature, and locate the car, all from their smartphone.
A 9.7-inch head-up display is optional, as is a 17-speaker Harman Kardon/Lexicon audio system to keep every ride up to your sonic standards.
Beneath the hood lies the 3.3-liter twin-turbo V6, which pumps out a sterling 365 horsepower and 376 lb-ft of torque. An eight-speed automatic transmission and torque-vectoring all-wheel drive come standard, providing performance that's second to none.
With a tiger-nose grille featuring 176 jewel-like cells, the first impression this vehicle makes is strong. Chrome accents the exhaust tips, windows, grille and side skirts for a sleek look.
The 2019 Kia K900 is expected to hit dealerships by fall 2018.
NEXT: THE VW ATLAS TANOAK: A CONCEPT TRUCK WORTH CHECKING OUT
WATCH